HOW TO BUILD A CANADIAN WEBSITE THAT RANKS HIGH ON GOOGLE WITH AUSTIN KIRKLAND | EP 08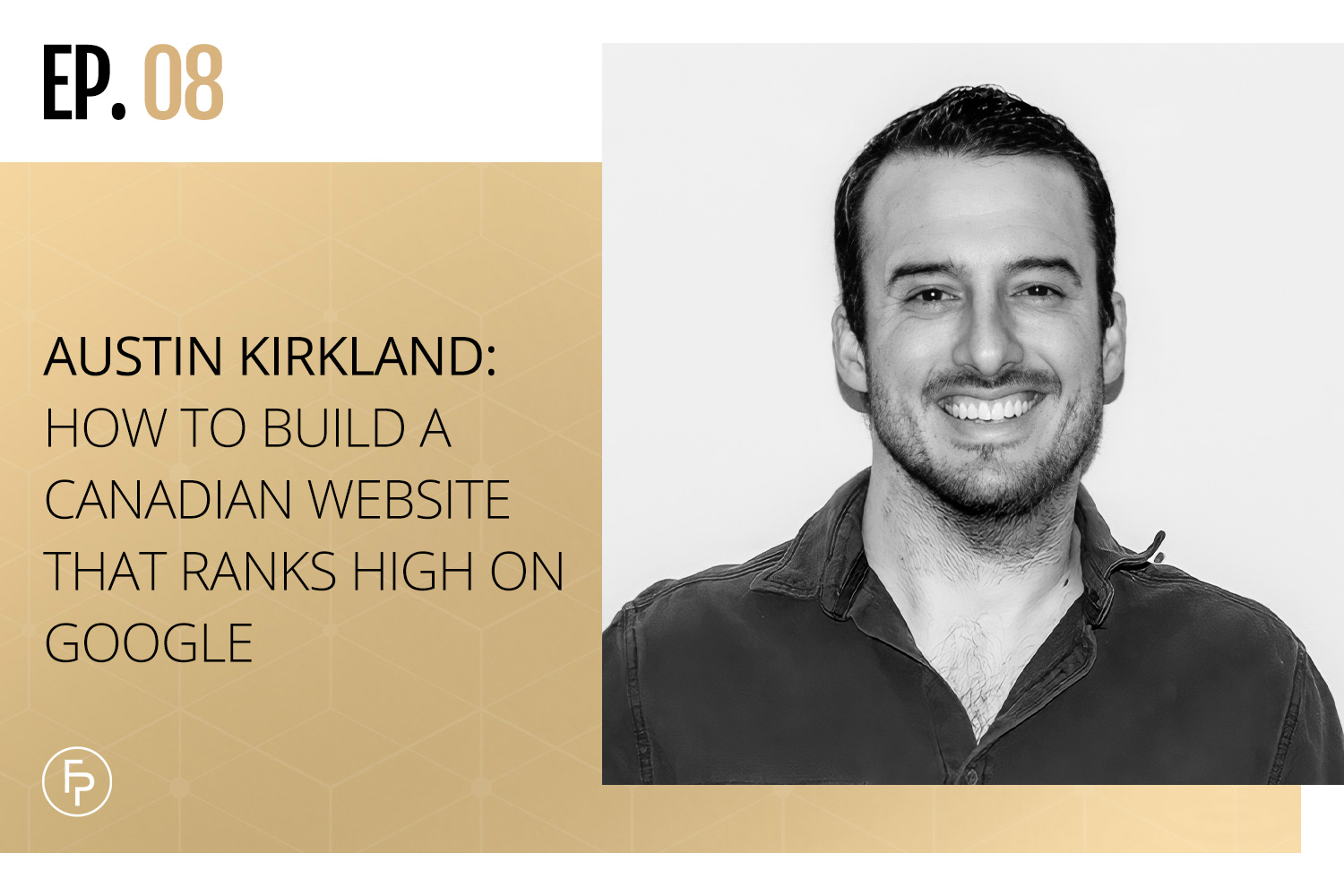 Building a really good Canadian Private Practice website that is SEO optimized and ranks high on Google is absolutely vital to running a successful private practice. I tried to build my own practice website when I thought it was something I could figure out, but I ended up wasting my clinical time, and not getting anywhere.
Save yourself time and money, while investing in the success of your practice, by hiring trusted professionals to get your website where it needs to be.
Today I speak with Austin Kirkland from Brighter Vision about building a website, why SEO is important, and how blogging can help you rank higher in searches. He also shares a cool new online marketing tool that will be a game-changer for your social media and blog writing!

Hey, Fearless Practice listeners! I have an interesting fact for you – did you know that 75% of people will judge your credibility as a therapist based on your website design?
In other words, if you don't a professional website, you could be driving away potential clients and missing out on that income! So, I want to talk to you today about a company called Brighter Vision.
Brighter Vision makes marketing simple for therapists, starting with a professional website that's specifically designed to attract your ideal clients and get them to contact you. All of their sites come with unlimited support and are fully optimized to rank well with search engines. They even offer automated blogging and social media posts!
Better yet, I've worked with them to create an exclusive offer just for Fearless Practice listeners. Sign up today and pay only $39USD/month for your entire first year of a new Brighter Vision website, plus they'll waive all setup fees – that's a savings of $340!
To learn more and get started, head over to brightervision.com/fearless.
In This Episode
Starting with Brighter Vision
WordPress vs Wix
SEO for your website
Why blogging is important
Save time on social media
Starting with Brighter Vision 
Clients are given a design intake form to fill out when first making contact with their website consultant at Brighter Vision.
'The only thing our clients need to do is fill out our design intake form. This is simply a way to give us an idea of where to start… This is a great way to communicate what the vision is.' (Austin Kirkland) 
A rough draft of your website will be built based on the design intake form, and then it gets refined and fine-tuned until you are happy with it.
Once the design process of the website has been completed, Brighter Vision does the search engine optimization (SEO) for all their clients.
WordPress vs Wix
WordPress is often more user-friendly and better for SEO than other website-building platforms because it is one of the foundational website platforms on the internet.
'When Google became big and popular, they organized their algorithm to be able to crawl through WordPress-built websites easier because, still to this day, about 65% of the internet is built on WordPress.' (Austin Kirkland) 
Your website will get an automatic boost if it is a WordPress because it is a platform that Google prefers.
Other benefits of WordPress include:
It is extremely flexible and can be customized in a variety of ways.
Due to its positive history with Google, SEO rankings are higher and easier to climb.
Software companies will specifically design their programs to easily integrate into WordPress sites.
SEO for your website
Search engine optimization is essentially a match-making system. The designers at Brighter Vision help to boost your SEO significantly by going into the code of your website, and:
Describing what the practice is,
The types of clients it wants to see,
The location that it is in,
Explain the types of clients it wants to attract.
When someone searches on Google, the keywords in their search will match with the keywords in the code of your website, your website's SEO will recognize them as a potential client, and your name will pop up as a suggestion on their search page.
'We build [SEO] into our entry-level packages. All websites [at Brighter Vision] get high-level search engine optimization.' (Austin Kirkland) 
Why blogging is important
'We can do everything right, but a huge factor with how well Google will rank a website, simply is how often it is being updated.' (Austin Kirkland)
This is exactly why blogging is spoken about so much because you are updating your website on a regular basis, which is something Google loves. Even if there are already 500 other blogs out there on the same topic, the mere fact that you are updating your website regularly will help you rank higher in searches.
Save time on social media
Brighter Vision also offers help with social media and blogging in the form of their latest offering, Social Genie. It has a library of thousands of social media and blog posts that you can edit, customize, and schedule across all platforms in a matter of minutes.
This is definitely something to look into, it will save you time and money and will allow you to focus on doing the things you love!
Connect With Me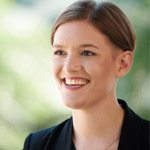 About Julia
Julia Smith, MEd, RCT, CCC, is the owner of Fearless Practice. She specializes in consulting with Canadian counsellors and therapists who want to start a private practice. She also owns a private practice in Halifax, Nova Scotia where she helps teenagers and adults who want to be confident and happy but are feeling weighed down by anxiety, stress, and depression. She also blogs for the Canadian Counselling and Psychotherapy Association. You can read more articles about Canadian counselling and psychotherapy at www.ccpa-accp.ca/blog/.