JOE SANOK: RAISING YOUR PRIVATE PRACTICE RATES TO GET TO THE 4-DAY WORK WEEK | EP 09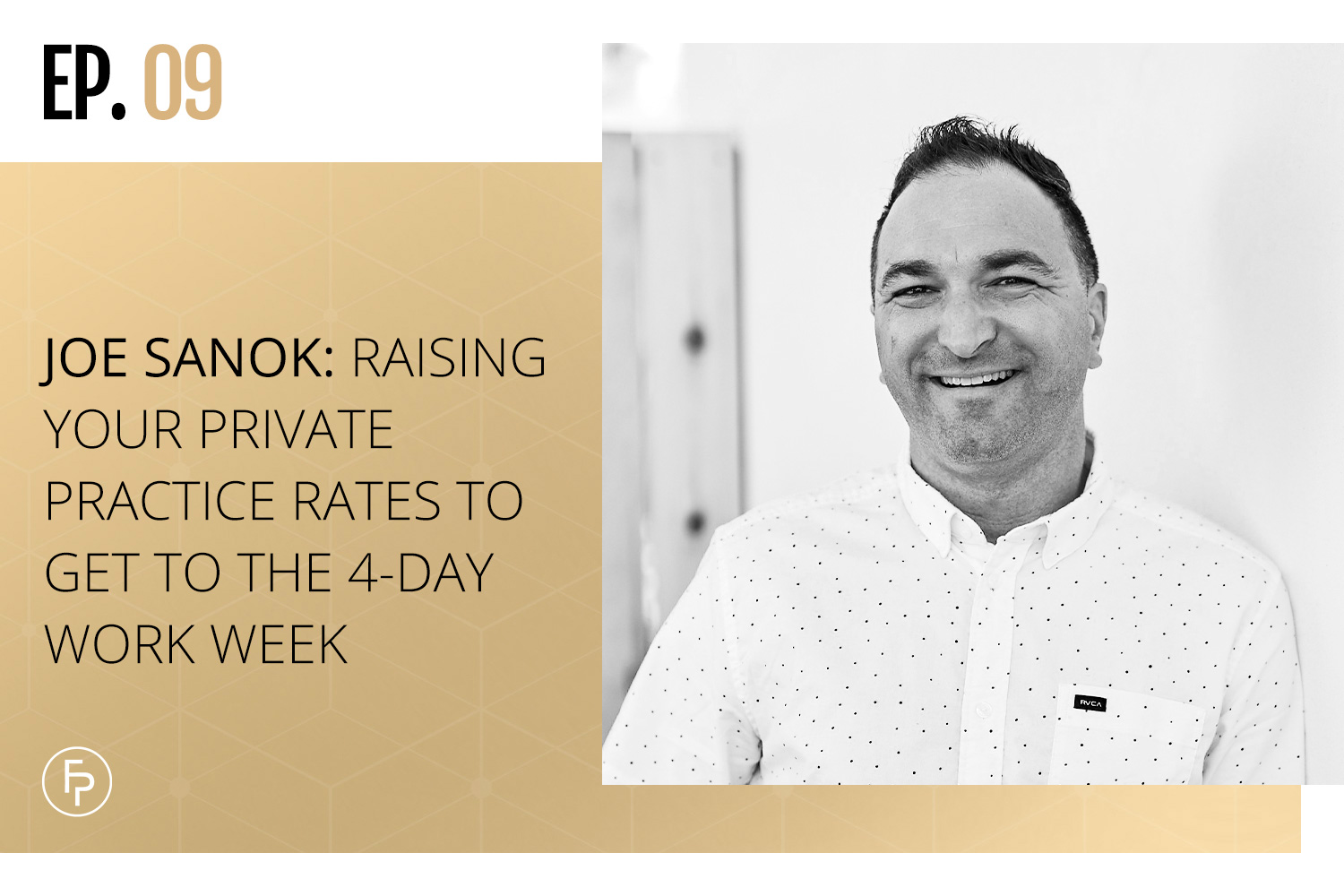 As a therapist, you give so much of yourself to your work and your clients, so you need to ensure that you protect your time and your energy.
How can scheduling your weekends accordingly with some hard boundaries around work help you achieve that elusive work-life balance? What is a 4-day workweek and would you consider it? How can raising your rates in your private practice help you free up more time?
Today I speak with Joe Sanok about raising your rates in your private practice, how to enjoy your weekends and why the 4-day workweek can help you reinvent your time, giving you more freedom, ideas, and happiness – while also helping the world.

Hey, Fearless Practice listeners! I have an interesting fact for you – did you know that 75% of people will judge your credibility as a therapist based on your website design?
In other words, if you don't a professional website, you could be driving away potential clients and missing out on that income! So, I want to talk to you today about a company called Brighter Vision.
Brighter Vision makes marketing simple for therapists, starting with a professional website that's specifically designed to attract your ideal clients and get them to contact you. All of their sites come with unlimited support and are fully optimized to rank well with search engines. They even offer automated blogging and social media posts!
Better yet, I've worked with them to create an exclusive offer just for Fearless Practice listeners. Sign up today and pay only $39USD/month for your entire first year of a new Brighter Vision website, plus they'll waive all setup fees – that's a savings of $340!
To learn more and get started, head over to brightervision.com/fearless.
MEET JOE SANOK
Joe Sanok is the author of Thursday is the New Friday: How to work fewer hours, make more money, and spend time doing what you want. It examines how the four-day workweek boosts creativity and productivity. Joe has been featured on Forbes, GOOD Magazine, and the Smart Passive Income Podcast. He is the host of the popular The Practice of the Practice Podcast, which is recognized as one of the Top 50 Podcasts worldwide with over 100,000 downloads each month. Bestselling authors, experts, scholars, and business leaders and innovators are featured and interviewed in the 550 plus podcasts he has done over the last six years.
Connect with Joe:
In This Episode
The importance of raising your rates and myths
The internal inclinations and your rates
Being paralyzed by perfection
Taking care of your weekends
The 4-day workweek
The importance of raising your rates and myths
'The basic math of it, to make the same amount of money, you do not have to work as hard. A lot of people understand that but they don't know how to do it. They don't understand why raising their rates is good for them, good for their clients, and helps them attract better clients.' (Joe Sanok) 
Raising rates is something that many therapists struggle with. There are also many myths around raising your rates that should be dispelled so that you can feel confident in your Canadian private practice rates.
Myth 1: Be similar to those in the community 
False. People in your community that are therapists, counsellors, and mental health practitioners are not doing the same work and receiving the same education as you are. You are providing a service that is specific to you.
'The average person that makes decisions about coming to work with you isn't doing it based on just your credentials. Sure, it would be great to have this alphabet soup behind your name, but the reality is they want to know, "can I talk to this person and get the outcomes I want?" (Joe Sanok)
You have your education, marketing, reputation, references, and referral systems. When people want to work with you, they want to work with you; and that is what you are basing your rates on.
Myth 2: Inflation won't affect you as much
False. Your cost of business goes up every single year, and for you to stay in business you need to adjust your prices slightly each year to stay afloat financially.
'You need to at least be raising your rate by 2 to 5% minimum every single year. I would actually argue that you should make really big jumps of $25 to $50 throughout a whole year.' (Joe Sanok)
The internal inclinations and your rates
Curiosity: Top performers continue to maintain their curiosity.
An outsider perspective: Top performers often distance themselves from the situation and observe a situation differently to spot the nuances.
The ability to move on it: Top performers often value speed over accuracy and are not paralyzed by a fear of failure that stops them from trying something new.
You need to start observing the three inclinations through the lens of raising your rates and ask yourself:
Why have you not raised your rates in the past?
How can you do this differently?
Try it and give it a go. If it does not work, then you can always reduce it, but at least give it a try and adapt accordingly.
'When you have that mindset, then you can grow and scale in a way that is way different than if you just buy into the way that society has taught us about what our rates should be.' (Joe Sanok) 
Being paralyzed by perfection
There are so many internal thoughts that get in the way of your progress. You may often think that now is not the right time to act because things are not perfect. Doing this paralyzes you into a state of doing nothing. When you're able to act on an idea quickly, if it doesn't succeed, then look at it as gathering data to improve the next time.
'Doing it is the thing that helps you get better at it.' (Joe Sanok)
Taking care of your weekends
Protect your mind and your health by putting boundaries in place around your work time and your off time. By constantly working and not having boundaries in place, you risk burnout.
Schedule some lighthearted activities into your calendar alongside work as well so that you are not depleted by the time the weekend comes around. This also helps you to protect and nurture your creativity.
When planning your future weekends, try to add one thing and remove one thing. Add in something that you think might give you some life and remove one thing that might make you feel quite drained.
The 4-day work week
Joe's latest book, 'Thursday Is the New Friday' is based on the idea of having a 4-day workweek. Studies show that working only for 4 days a week helps you reinvent your time, giving you more freedom, ideas, and happiness – while also helping the world. In this book, you'll learn to let go of the paralyzing need to be perfect and find out how to navigate your fears of failure. You will begin to understand how to stop holding onto this industrial mindset that logging hours boosts productivity.
It is time for you to develop a curious mindset and an 'outsider's' approach to work, as well as timed work sprints to help you accomplish way more in less time.
Enjoy your private practice, while still loving your life!
Connect With Me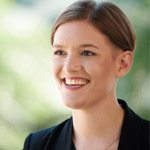 About Julia
Julia Smith, MEd, RCT, CCC, is the owner of Fearless Practice. She specializes in consulting with Canadian counsellors and therapists who want to start a private practice. She also owns a private practice in Halifax, Nova Scotia where she helps teenagers and adults who want to be confident and happy but are feeling weighed down by anxiety, stress, and depression. She also blogs for the Canadian Counselling and Psychotherapy Association. You can read more articles about Canadian counselling and psychotherapy at www.ccpa-accp.ca/blog/.