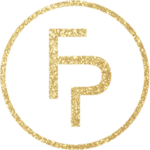 Private Practice Help for Canadian Therapists & Counsellors
Private practice help for canadian counsellors and therapists who don't want to waste time, energy, and money developing their private practice. Let Julia guide you through the process, support you through the stress, and give you expert canadian advice on how to start and grow your own successful private practice!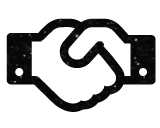 Create your own unique private practice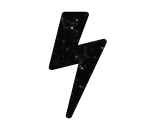 target and attract the best-fit clients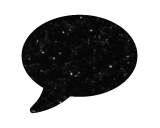 Develop your social media presence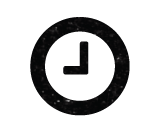 Learn how to take better control of your time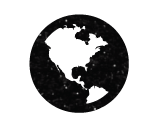 Discover the intricacies of being a professional in Canada
Listen to the Podcast
Which skills do you have that could be carried over into your private practice? Today's guest Olivia Grigg, who works as a therapist, used to spend her summers running camps, and now she hosts successful wellness retreats! If there is something that you would like to do, whether start a podcast, create an e-course, or even host and launch a retreat, these options are all possible for you. Even if you love counselling but you still feel like there's something else out there that you want to combine with your standard hours in session, you can find it, and make it happen. In this podcast episode, Olivia and I talk about her journey from working in another group practice to starting her own Canadian practice, and hosting wellness retreats that keep getting full! Join us and listen for the full conversation. As you know I'm all about seeing you succeed in your Canadian private practice, so in the spirit of keeping things real, check out my Tools and Deals page where you can get free access to my online private practice checklist, as well as discount codes and subscriptions specials on EMRs, website builders, and online practice essentials. Visit fearlesspractice.ca/deals to claim your discount codes and to get more info!

Learn more

100 episodes! What a milestone, and it was an achievement that I can share with all of you who listen to the Fearless Practice podcast.  In the beginning, I really wasn't sure what would happen. I knew that I wanted to try podcasting but I had no idea what to expect. However, once I knew that it would be something I would enjoy and that it would be a great way to connect with you, I committed, and here we are two years later!  In this episode, I talk about the whole experience from the start to the present moment. I share my learning curves, my process, and any tips for you - if you are thinking about doing this too. To my listeners, thanks for joining me on this journey, and here's to another year of the Fearless Practice podcast!

Learn more

Has your road to private practice been rocky? Do you struggle with settling into your niche because you feel like you have to be applicable to every person? Do you feel that you need to add more specialities to be more complementary? There are so many different types of niches, and so many people that are looking for help. You may feel like you have to see them all and maybe you want to help them all, but being a one-size-fits-all therapist might leave you feeling burned out and clients not sure if you truly understand their needs. Don't be afraid to niche down, and be clear on who you serve and what you serve them with. This can make you a more attractive therapist, because it shows clients that you see them, and that you know how to help. In this podcast episode, Christine and I discuss her entry into Canadian private practice, as well as the importance of niching down - and sticking to it. Her advice is this; don't try to be good at everything! Listen in to find out more.

Learn more
Find What You're Looking For
Helping Canadian therapists & counsellors
Julia's Journey
Listen to how Julia started and grew her own Canadian private practice.
View Podcasts
Interviews
Featuring guests and industry leaders to help you plan, start, and grow a successful private practice in Canada
View Podcasts
Live Consulting
Got private practice questions? Get answers in real-time with Julia
View Podcasts
Starting a Canadian Private Practice
Become fluent in marketing, business & systems for your Canadian private practice
View Podcasts