BUILDING A CANADIAN ONLINE GROUP PRIVATE PRACTICE – YEAR FIVE | EP 06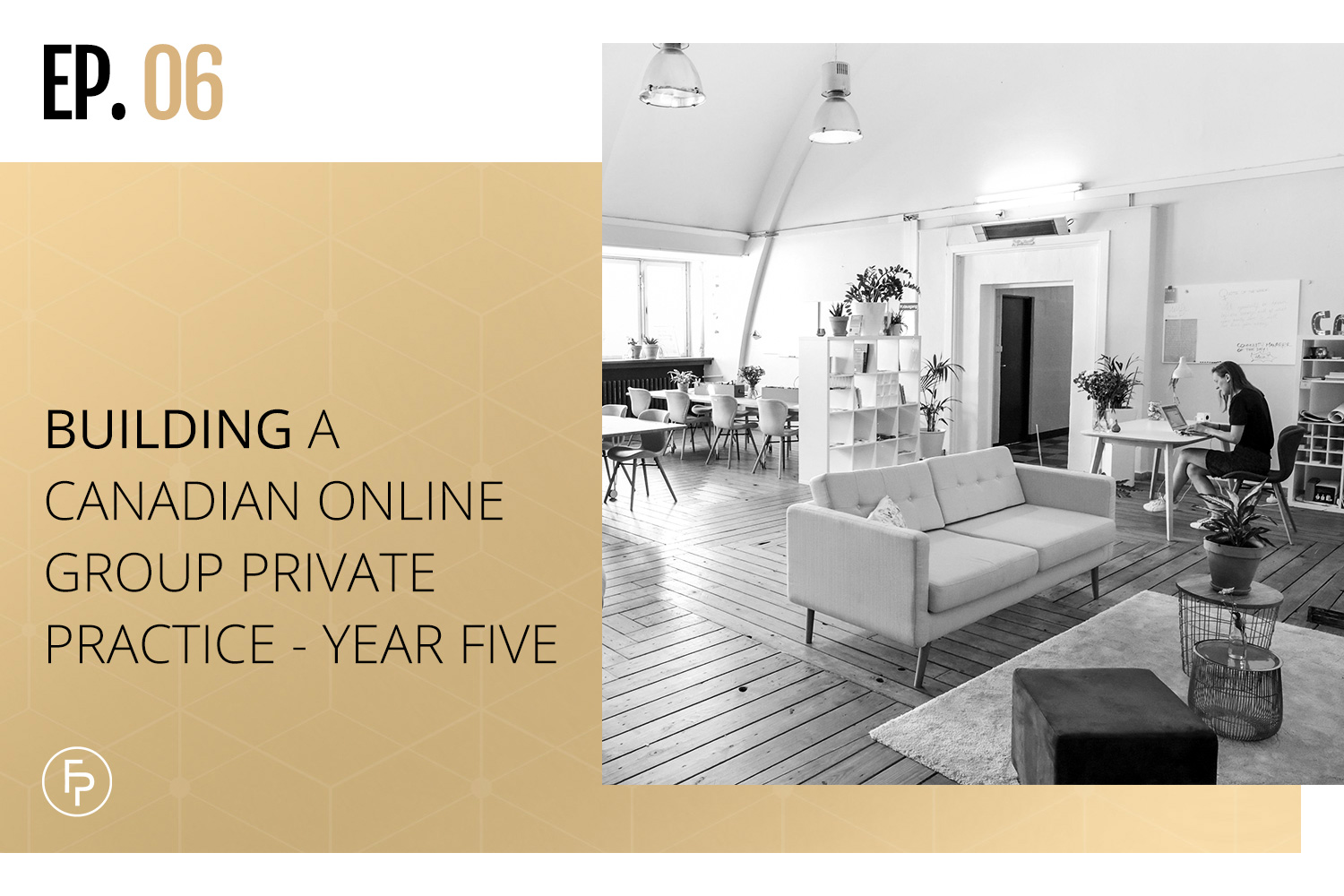 As I started to get busier in my Canadian private practice, I had to make a decision of how many clients I wanted to see each week. I needed to find my sweet spot. I figured that if I got to see 8 to 9 clients a week, that would be my capacity to do amazing work with those clients.
If I started to see more than that, I would start to feel drained and not do my best work. I now knew that I was getting to a point where I needed to grow my solo private practice, to a group private practice.

Hey, Fearless Practice listeners! I have an interesting fact for you – did you know that 75% of people will judge your credibility as a therapist based on your website design?
In other words, if you don't a professional website, you could be driving away potential clients and missing out on that income! So, I want to talk to you today about a company called Brighter Vision.
Brighter Vision makes marketing simple for therapists, starting with a professional website that's specifically designed to attract your ideal clients and get them to contact you. All of their sites come with unlimited support and are fully optimized to rank well with search engines. They even offer automated blogging and social media posts!
Better yet, I've worked with them to create an exclusive offer just for Fearless Practice listeners. Sign up today and pay only $39USD/month for your entire first year of a new Brighter Vision website, plus they'll waive all setup fees – that's a savings of $340!
To learn more and get started, head over to brightervision.com/fearless.
In This Episode
Aiming for work-life balance
Experimenting with taking time off
Hiring an associate for my Canadian private practice
Finding a new clinical supervisor
Onboarding my associate
Aiming for work-life balance 
When I made the decision to not add more clinic hours to my Canadian private practice, I had to remind myself of why I started my private practice in the first place, and that was to find a work-life balance.
'I did know that seeing more than 9 people a week was not going to give me that balance. And I also wanted that time to be creative and work on other projects.' – Julia Smith
There were so many things that I just would not have time for if I continued seeing a lot of clients each week. Because of the burnout that I had been going through, I also wanted to take more time off. This however was difficult because every week that I was taking off, I was saying no to money.
Experimenting with taking time off      
Because of the fact that I had kept my budget so low, business was picking up and I was raising my rates, I could afford to take time off.
'I had a really luxurious, indulgent week, and going back into clinic after that was great, it was amazing. I just had so much more energy for my clients.' – Julia Smith
I was starting to create some limits about how many clinic hours and how many weeks a year I was going to work, and because of this, I needed to hire another Canadian counsellor.
Hiring an associate for my private practice
'I had put 5 years of my life into growing this private practice. The last thing I wanted to do was to hire somebody that could give it a bad name.' – Julia Smith
Earlier in my private practice journey, I had found a Narrative Therapist to supervise me, and by the time I had finished the supervision that I needed to get my Registered Counselling Therapist licence, I had spent 2.5 to 3 years with my supervisor who I look up to and admire. In the fall I was talking to her about needing to find an associate and luckily, she volunteered!
'I got a lawyer, got a contract written and she signed it!' – Julia Smith
Finding a new clinical supervisor
Because of the fact that our relationship now changed, I now had to find a new clinical supervisor.
'Working alone, I think it's really important for anybody working in private practice to have a clinical supervisor just to talk about clients' caseloads, or things that you may be struggling with.' – Julia Smith
Having an online private practice meant that I couldn't just go down the hallway and go knock on somebody's door and talk to another counsellor about my clients.
It had always been a dream of mine to be able to take a Narrative Therapy course by Gene Combs and Jill Freeman, but because of COVID, this wasn't possible. I decided that I was going to reach out to them to let them know that I was looking for a clinical supervisor.
'I sent them an email, and Gene Combs responded and had availability, we had an online meeting and he is now my supervisor. That's happening, it's awesome, I'm living the dream.' – Julia Smith
Onboarding my associate
I replicated everything I did in year 1 during this onboarding process:
Got pictures taken
Made additions to my website with the help of Brighter Vision
Produced a video to help market my associate
In my associate's first year, she started with a couple of sessions every week and throughout the months she started to get really busy with filling her caseload.
After the stress of year four, it was really great to finally get to this place in my journey.
Connect With Me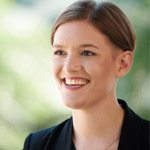 About Julia
Julia Smith, MEd, RCT, CCC, is the owner of Fearless Practice. She specializes in consulting with Canadian counsellors and therapists who want to start a private practice. She also owns a private practice in Halifax, Nova Scotia where she helps teenagers and adults who want to be confident and happy but are feeling weighed down by anxiety, stress, and depression. She also blogs for the Canadian Counselling and Psychotherapy Association. You can read more articles about Canadian counselling and psychotherapy at www.ccpa-accp.ca/blog/.