WHY I STARTED A CANADIAN PRIVATE PRACTICE | EP 1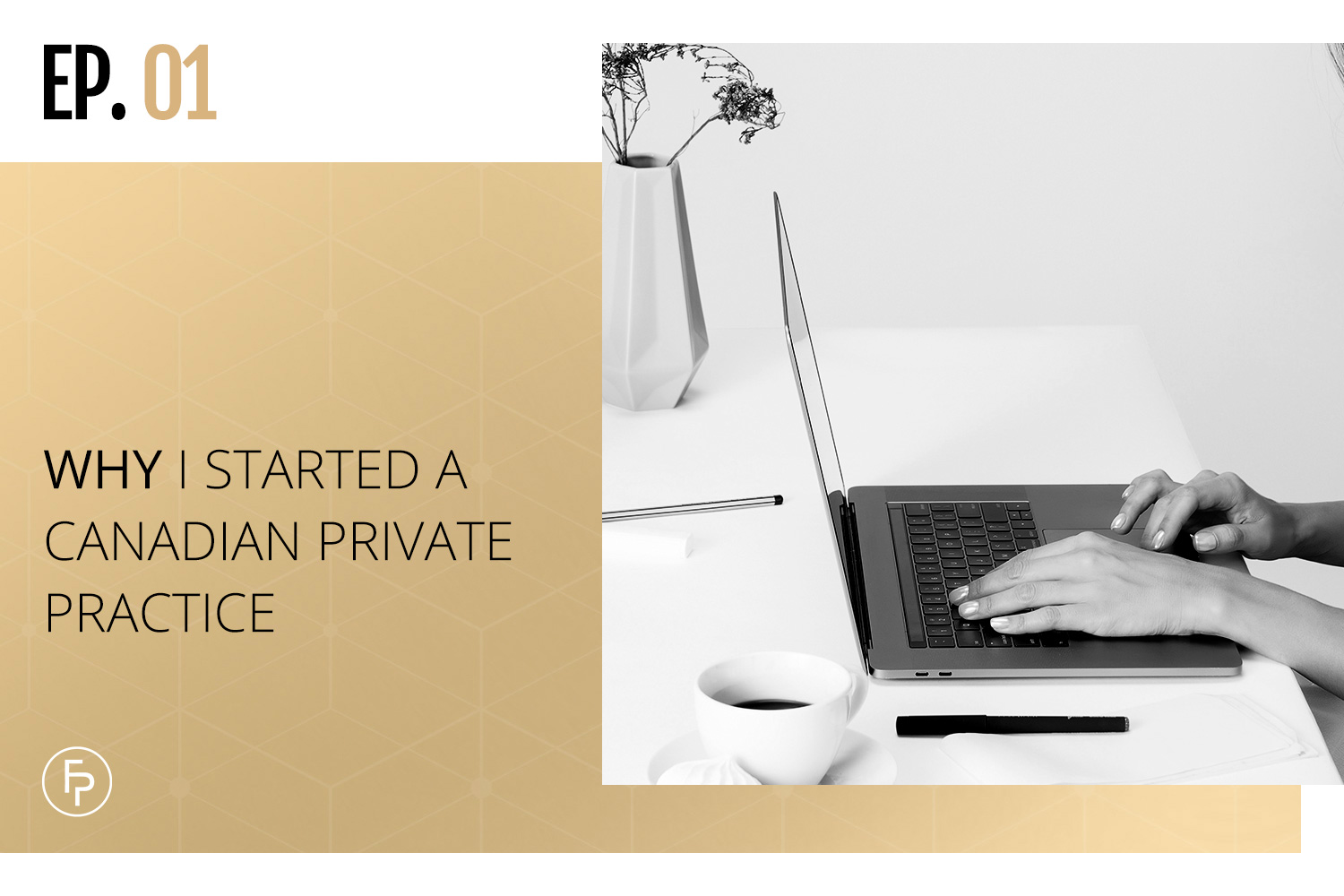 Welcome to Fearless Practice Podcast! This podcast has been a year in the making and I am so excited to finally talk to you about how to start and grow a Canadian Private Practice, and sometime in the future, how to make it into a group private practice.

Hey, Fearless Practice listeners! I have an interesting fact for you – did you know that 75% of people will judge your credibility as a therapist based on your website design?
In other words, if you don't a professional website, you could be driving away potential clients and missing out on that income! So, I want to talk to you today about a company called Brighter Vision.
Brighter Vision makes marketing simple for therapists, starting with a professional website that's specifically designed to attract your ideal clients and get them to contact you. All of their sites come with unlimited support and are fully optimized to rank well with search engines. They even offer automated blogging and social media posts!
Better yet, I've worked with them to create an exclusive offer just for Fearless Practice listeners. Sign up today and pay only $39USD/month for your entire first year of a new Brighter Vision website, plus they'll waive all setup fees – that's a savings of $340!
To learn more and get started, head over to brightervision.com/fearless.
In This Episode
Meet your host
Starting my counselling career
Figuring out my next move
How I started my private practice
Starting my counselling career
After spending a year living at home with my parents while I was writing my thesis, I was ready to start my counselling career. I got a job working for the VC Government as a Child and Youth Mental Health Clinician.
This job was perfect, it was a 1-year contract and it allowed me to explore and learn so much about counselling as a profession. I was also the only therapist in the community who helped anybody under the age of 19, so it was quite a bit of responsibility, and I loved it!
Figuring out my next move
I was trying to figure out my next move, then, a colleague of mine suggested that I start my own private practice.
"I had never even fathomed starting a private practice just with 1-year of professional counselling under my belt" – Julia Smith
This was an absolutely wild idea; but as I started to think about it more, it became more of a possibility that I could actually start my own private practice. I just had a couple more months left in VC and there were parts of me that knew I was not ready to commit my life to 30 years in a government job, so I knew what I had to do next.
How I started my private practice
I found a consultant in the States that helps counsellors start their own private practices, and watching his videos made me realize that I could actually do this if I just followed all the steps. I had money saved up and I knew that after my 1-year contract was over, I'd be able to support myself even if I didn't have any clients.
"I decided to take a huge risk and start my own private practice. There were definitely people in my life that thought that it was wild, and there were lots of people who were very supportive." – Julia Smith
In October 2016 I moved across the country from VC to Halifax. In the months leading up to this I had to find an apartment, I registered my business and I also had to find an affordable place to counsel people.
Luckily there was a clinic at that time that was offering office space by the hour and you only paid if you booked.
"It was like everything aligned to move to Halifax. I could afford to live there, cheaply, I could afford to start my private practice cheaply, I didn't have to pay my monthly rent, I could just book the times when clients booked with me and then have an office space." – Julia Smith
This is why I started a private practice! I can't wait for you to join me on the next episode where I share with you how I started my private practice.
Connect With Me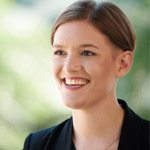 About Julia
Julia Smith, MEd, RCT, CCC, is the owner of Fearless Practice. She specializes in consulting with Canadian counsellors and therapists who want to start a private practice. She also owns a private practice in Halifax, Nova Scotia where she helps teenagers and adults who want to be confident and happy but are feeling weighed down by anxiety, stress, and depression. She also blogs for the Canadian Counselling and Psychotherapy Association. You can read more articles about Canadian counselling and psychotherapy at www.ccpa-accp.ca/blog/.