HOW I SET UP MY CANADIAN PRIVATE PRACTICE – YEAR ONE | EP 02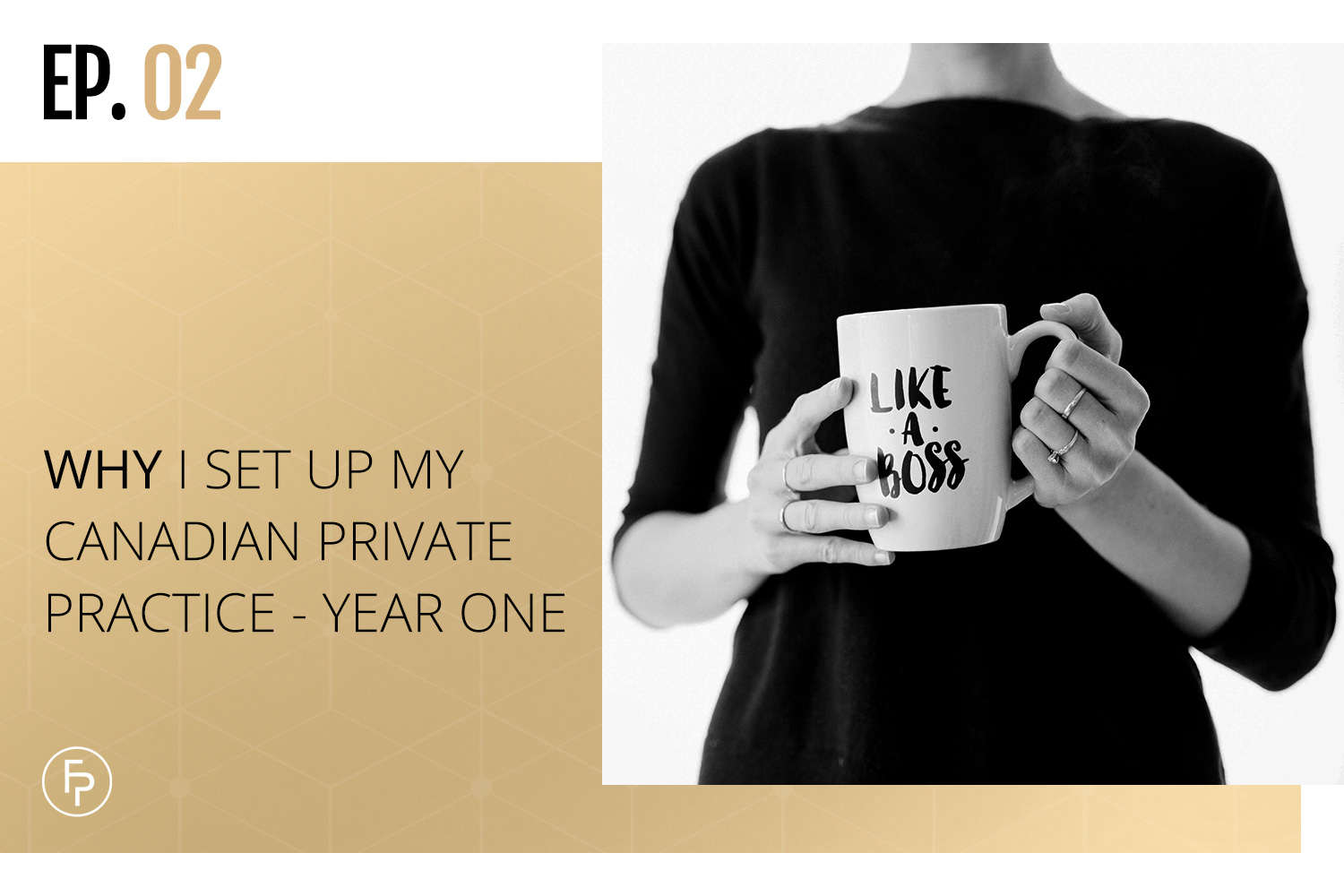 I decided to move across the country to start a Canadian private practice in Halifax, NS with only 1 year of professional counselling experience under my belt, but I was pretty determined and really excited!
In this episode, I am going to talk you through how I set up my private practice in that first year.

Hey, Fearless Practice listeners! I have an interesting fact for you – did you know that 75% of people will judge your credibility as a therapist based on your website design?
In other words, if you don't a professional website, you could be driving away potential clients and missing out on that income! So, I want to talk to you today about a company called Brighter Vision.
Brighter Vision makes marketing simple for therapists, starting with a professional website that's specifically designed to attract your ideal clients and get them to contact you. All of their sites come with unlimited support and are fully optimized to rank well with search engines. They even offer automated blogging and social media posts!
Better yet, I've worked with them to create an exclusive offer just for Fearless Practice listeners. Sign up today and pay only $39USD/month for your entire first year of a new Brighter Vision website, plus they'll waive all setup fees – that's a savings of $340!
To learn more and get started, head over to brightervision.com/fearless.
In This Episode
Having to stick to a budget and have minimal expenses
How I started my private practice
The top 3 things I focused on in the first year
Supplementing my income
Having to stick to a budget and have minimal expenses
It was really important to me that I found someplace that was affordable. I wanted to put most of the money that I had saved and that I would be making from my private practice, back into my business and create the vision that I had for my Canadian private practice.
Being able to find an affordable bachelor apartment in downtown Halifax was such a huge win for me.
'For that first week or so I was just sleeping on a yoga mat, in an empty apartment, questioning all of my life's decisions.' – Julia Smith
How I started my Canadian private practice
In that first month, I was finding my way and just getting settled into Halifax, but once I had everything figured out, I was ready to start building my private practice.
'I was really fortunate to have a consultant. That really helped my anxiety level, knowing that somebody had my back and that they had been through starting a private practice and they were going to help me.' – Julia Smith
I already had office space where I could see clients, but here are a few things that I did to set myself up to start my private practice:
Registered my private practice
Became certified with CCPA (Canadian Counselling and Psychotherapy Association)
Got on an insurance (you can do this through CCPA)
Found a Narrative Therapist who could supervise me so that I could be licensed in Nova Scotia
Established my niche
Built my website
Got an HST number
Purchased and EMR (Electronic Management Record System) subscription
Designed a logo
Took professional photos
Determined my intake and session rates
Secured a business phone number
Opened a business bank account
Network, blogged, and created a video
To get the exact steps I followed, sign up for my free e-course on How to Start an Online Canadian Private Practice
The top 3 things I focused on in the first year
Blogging
Networking
Creating a video
Blogging
'I didn't have a lot of money to put into marketing, to pay for advertisements. And blogging is free, it just takes up your time. And in that first year, I did have more time.' – Julia Smith
I wanted to market myself as much as possible to get my name out there. So, for me, blogging was really important, I made a commitment to blog every single week.
Networking
After blogging for a while, my consultant really pushed me to network with other Halifax therapists in private practice, as well as other practitioners. This was nerve-wracking but it was a really good benefit to my private practice as I met other therapists in the area and built a community. We all learned about each other and I was able to build a network of people I could refer out to, or could refer to me.
Creating a video
'I think it's important to not only have a professional photo, but to also have yourself speaking on your website in a video where people can see you, hear you, and then hopefully feel connected to you. And, choose you to be their therapist because they feel a connection.' – Julia Smith
This is also a great way to talk about your niche, who you are, who you help, and why you help. Creating this video was expensive, but it was so worth it because I definitely started to get more clients.
Supplementing my income
In that first year, I was seeing a few clients but not enough to feel secure. As I was building my private practice and doing all these things, I got a job for 2 days a week, counselling university students at Dalhousie University.
I felt so lucky, I could live off of this income very frugally, I had posted my video at the end of the summer and I was starting to see a couple more clients in my Canadian private practice. I had completed all my foundational work in building the practice.
But then sh*t hit the fan…
Connect With Me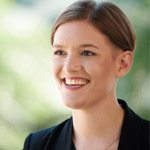 About Julia
Julia Smith, MEd, RCT, CCC, is the owner of Fearless Practice. She specializes in consulting with Canadian counsellors and therapists who want to start a private practice. She also owns a private practice in Halifax, Nova Scotia where she helps teenagers and adults who want to be confident and happy but are feeling weighed down by anxiety, stress, and depression. She also blogs for the Canadian Counselling and Psychotherapy Association. You can read more articles about Canadian counselling and psychotherapy at www.ccpa-accp.ca/blog/.