DEALING WITH UNEXPECTED CHANGES IN MY CANADIAN PRIVATE PRACTICE – YEAR TWO | EP 03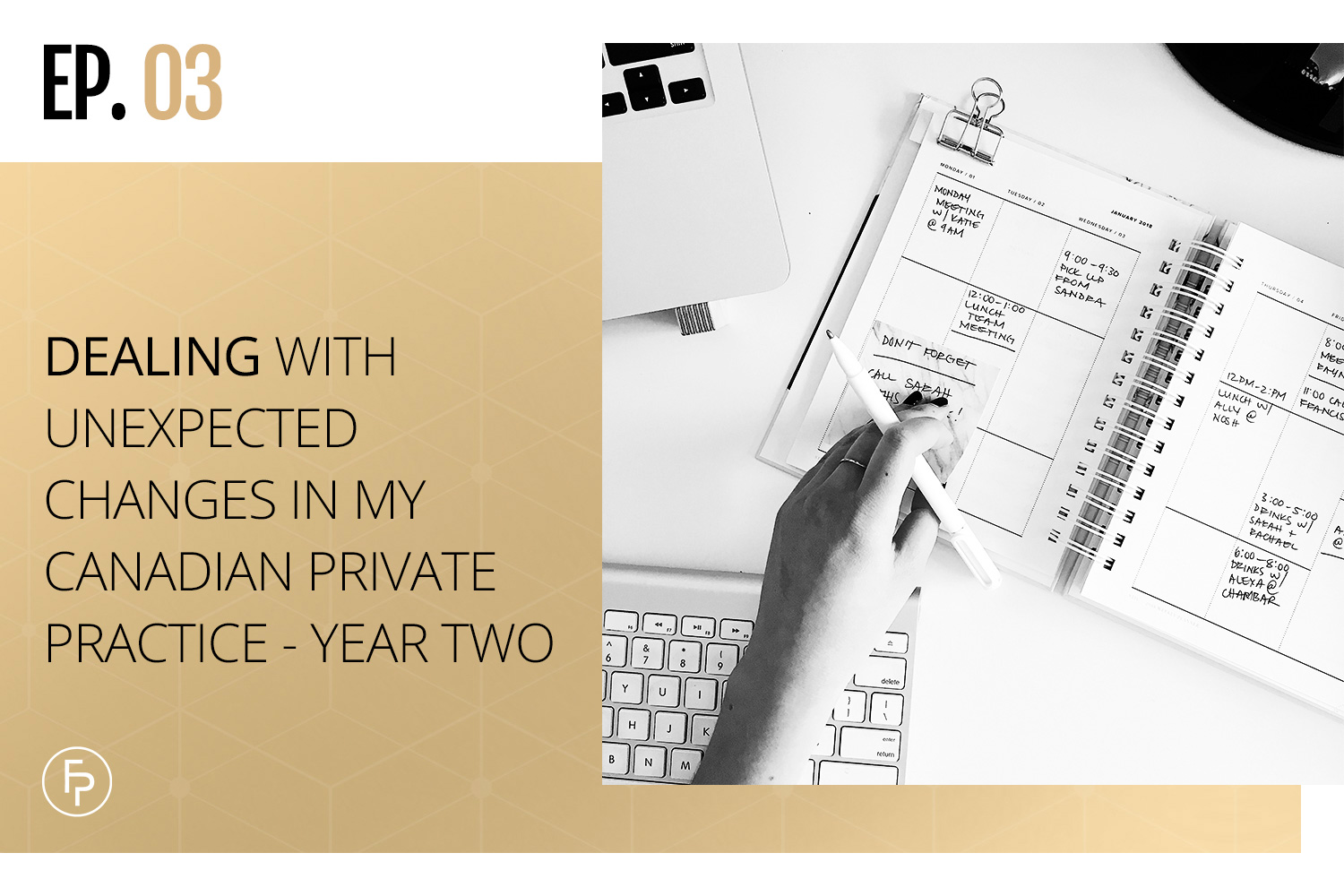 I was in my second year of running my Canadian private practice and things were going really well. I wasn't stressed about finances and I was able to gain some really valuable experience with my job at Dalhousie University whilst being able to pay the bills. My private practice was slowly growing and life was good.
But then January 2nd happened, one of the worst days in my private practice career and I had to deal with some unexpected changes.

Hey, Fearless Practice listeners! I have an interesting fact for you – did you know that 75% of people will judge your credibility as a therapist based on your website design?
In other words, if you don't a professional website, you could be driving away potential clients and missing out on that income! So, I want to talk to you today about a company called Brighter Vision.
Brighter Vision makes marketing simple for therapists, starting with a professional website that's specifically designed to attract your ideal clients and get them to contact you. All of their sites come with unlimited support and are fully optimized to rank well with search engines. They even offer automated blogging and social media posts!
Better yet, I've worked with them to create an exclusive offer just for Fearless Practice listeners. Sign up today and pay only $39USD/month for your entire first year of a new Brighter Vision website, plus they'll waive all setup fees – that's a savings of $340!
To learn more and get started, head over to brightervision.com/fearless.
In This Episode
Losing my office space
Jumping into problem-solving mode
Finding the perfect space
Making some sacrifices
Growing my private practice for the rest of the year
Losing my office space
'January 2nd, 2018, I'll never forget that day. At that point in time, I was looking forward to a new year of continuing to grow my private practice, continuing to work at Dalhousie, continuing to meet other counsellors and practitioners, to blog and market my private practice, and just hopefully watch it grow.' – Julia Smith
I received an email from the owner of the clinic that I rented from. They let me know that they had decided to close the clinic and they were giving me 30 days' notice. This was totally above board contractually, but now I had 30 days to change my location, update all my contact details online, and notify my clients of where my new space was going to be. If I could find a new space….
Jumping into problem-solving mode
I immediately started looking for office spaces to rent, I reached out to everybody I had networked with over the past year to find out if they had any space available, this was now my main focus – all whilst still working at Dalhousie and seeing my current clients.
With all the networking that I had done, and the owner of the clinic reaching out to their contacts to try and help me, there were a few places I could potentially rent if I wanted to.
'It's always scary not knowing what's around the corner, what my next move was going to be, so my stress levels were really really high.' – Julia Smith
Finding the perfect space
Right away I started to meet with other Halifax practitioners to see what they had to offer. Some of the new places that I looked at weren't as nice as my previous space, or the location wasn't ideal or it wasn't as affordable.
I contemplated renting a space by myself so that I could rent it out to other practitioners, but I had just moved to Halifax a year ago and I wasn't sure if I could commit to a 5-year contract or whether I would find anybody to help pay that rent. The stress was just too much.
Luckily, I found a space that was the perfect fit for me, it was just starting up, everything was brand new and I could walk there. I was able to rent it by the day and there were great flexible options.
'At that time, I was just making enough to support myself and didn't have a lot of extra money, and wasn't sure how quickly I could fill an entire day, every single week and pay the rent every single week.' – Julia Smith
Making some sacrifices
I decided to rent the space for just one day, on a Saturday. I signed the contract and by February 2018 I had moved my entire practice to the new clinic. It was really great; the owners were lovely; it was a multi-disciplinary clinic and I met more professionals who ended up referring clients to me.
I settled into a schedule of Saturdays being my days for my Canadian private practice. This meant that if a client wanted to see me any other day of the week, I couldn't offer that flexibility. There were also no late Friday nights or weekend getaways.
'I lost my weekends a bit, I lost my weekends for a couple of years in order to continue this private practice journey, but it was totally worth the loss of my Saturdays. It helped me get to where I am today.' – Julia Smith
Growing my private practice for the rest of the year
My job at Dalhousie was only during the fall and winter, and even though I was starting to fill my Saturdays a bit, it wasn't always as full as I needed it to be. I needed to find a job for the summertime to help pay for bills and luckily another opportunity at Dalhousie opened up which I got.
'It was my first teaching job ever, that was a great learning experience for me. I enjoyed it, though it was a lot of work, doing that during the summer and my private practice, I was starting to get a little burned out.' – Julia Smith
Towards the end of that year, my Saturdays in my Canadian private practice were full and I felt financially stable to add another day, so I signed another contract for Tuesdays. Saturdays and Tuesdays would now be my private practice days from September onwards.
By the end of my second year; I was working 2 days in private practice and 2 days at Dalhousie. I was making enough money to pay my bills and I even had some extra money to have some fun! The year ended on a really great note, despite that dreadful day in January.
Connect With Me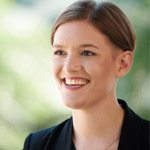 About Julia
Julia Smith, MEd, RCT, CCC, is the owner of Fearless Practice. She specializes in consulting with Canadian counsellors and therapists who want to start a private practice. She also owns a private practice in Halifax, Nova Scotia where she helps teenagers and adults who want to be confident and happy but are feeling weighed down by anxiety, stress, and depression. She also blogs for the Canadian Counselling and Psychotherapy Association. You can read more articles about Canadian counselling and psychotherapy at www.ccpa-accp.ca/blog/.