HOW I DEVELOPED A MARKETING STRATEGY FOR MY PRIVATE PRACTICE – NETWORKING | EP 07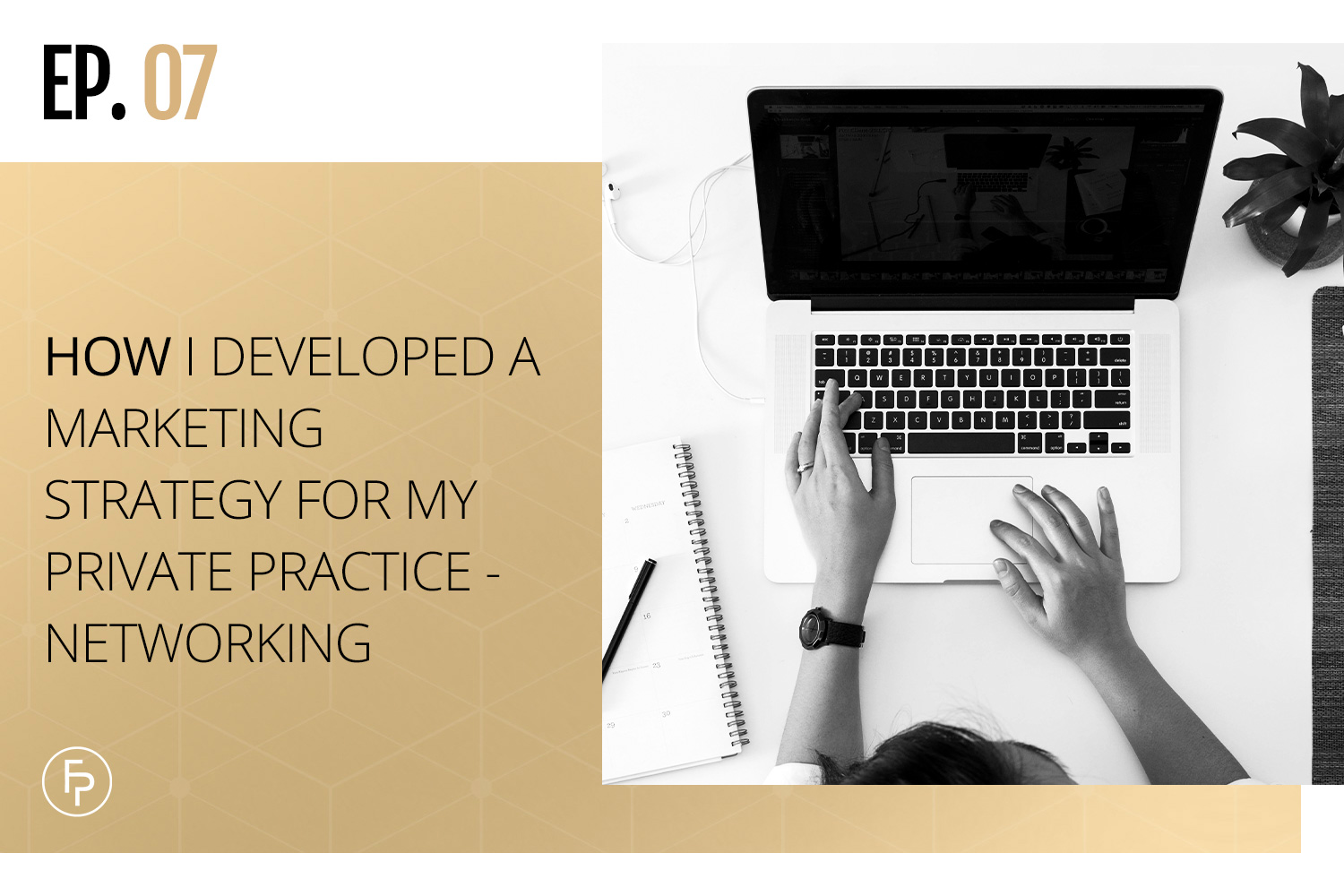 Networking was an important factor in my marketing. Even though direct referral sources from other clinicians and doctors were helpful, networking itself could get expensive.
Some aspects of it worked well, while others were a waste of time and money. I needed to branch out my Canadian marketing and network strategies to suit me and my practice.

Hey, Fearless Practice listeners! I have an interesting fact for you – did you know that 75% of people will judge your credibility as a therapist based on your website design?
In other words, if you don't a professional website, you could be driving away potential clients and missing out on that income! So, I want to talk to you today about a company called Brighter Vision.
Brighter Vision makes marketing simple for therapists, starting with a professional website that's specifically designed to attract your ideal clients and get them to contact you. All of their sites come with unlimited support and are fully optimized to rank well with search engines. They even offer automated blogging and social media posts!
Better yet, I've worked with them to create an exclusive offer just for Fearless Practice listeners. Sign up today and pay only $39USD/month for your entire first year of a new Brighter Vision website, plus they'll waive all setup fees – that's a savings of $340!
To learn more and get started, head over to brightervision.com/fearless.
In This Episode
My first networking strategy
Using a personal touch
What I learned from different types of marketing
Focusing on relationships
My first networking strategy
First of all, I wanted to figure out which client base I was reaching out to. I knew I wanted to connect with other Halifax counsellors, so I created a spreadsheet with all the names and contact numbers of practices in my area and whether or not I had already contacted them.
'Having this excel file helped me to be focused and remember where I was at with each person, with each business that I was reaching out to.' (Julia Smith)
It was important to expand my contact list, so I also contacted doctors, yoga teachers, chiropractors, places of worship, and health practitioners.
I would reach out to them and if they got back to me, we would schedule a meeting. If they did not get back to me, I would send a follow-up email, and if I received no response, I would let it go.
Using a personal touch 
If I had a meeting with anyone, I knew it was important to follow up the meeting with a personal "thank-you" card, or some token of appreciation for their time and energy.
'This is important because it helps them to remember who you are, shows gratitude, and helps to build that connection with them.' (Julia Smith)
I knew that meeting with people, creating connections, and getting out there was important for the growth of my Canadian private practice.
What I learned from different types of marketing
Through this process, I learned that some types of networking worked better for me than others.
What didn't work so well:
Pre-COVID, if you wanted to meet with a doctor in a clinic where they do not have their personal email, you have to connect to them through the clinic's admin system and organize a "lunch and learn" to meet with the doctors, which can be expensive.
Achieving an authentic connection with a doctor in a clinic setting was difficult. They were tired, busy, and I felt slightly out of place trying to sell to them in that environment.
What was working: 
Coffee-networking events worked well. There you meet one-on-one with other clinicians and counsellors to speak about your work. You chat with them about who they are as people, get to know their business, and build a connection with them.
'Building that connection and relationship with these practitioners and community-members [was easier because] they got to know me a little bit more and trust me more and know that I'm competent by having these in-depth conversations.' (Julia Smith)
In hindsight, all my best networking relationships came from practitioners with whom I had a genuine connection, through a good conversation and meet-up experience.
Focusing on relationships 
In networking, it is more effective to focus on building a relationship with your new connection than to try to convince them to work with you.
They will decide whether or not they want to work with you based on the quality of the connection that you seek to establish with them.
'I don't think people are as responsive to selling rather than just focusing on getting to know the person, building that connection, seeing if you like each other, and then sliding in through the conversation your skills, expertise, and how your business could help them.' (Julia Smith)
Figure out what works for you, what makes you shine, and then focus your time and energy on that, instead of slogging through the things that are not working.
The more authentic the relationship is, the higher the chance that connection will refer out to you.
Connect With Me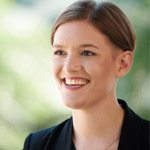 About Julia
Julia Smith, MEd, RCT, CCC, is the owner of Fearless Practice. She specializes in consulting with Canadian counsellors and therapists who want to start a private practice. She also owns a private practice in Halifax, Nova Scotia where she helps teenagers and adults who want to be confident and happy but are feeling weighed down by anxiety, stress, and depression. She also blogs for the Canadian Counselling and Psychotherapy Association. You can read more articles about Canadian counselling and psychotherapy at www.ccpa-accp.ca/blog/.