KELLEY STEVENS: TIPS FOR RELOCATING YOUR CANADIAN PRIVATE PRACTICE WITH EASE | EP 25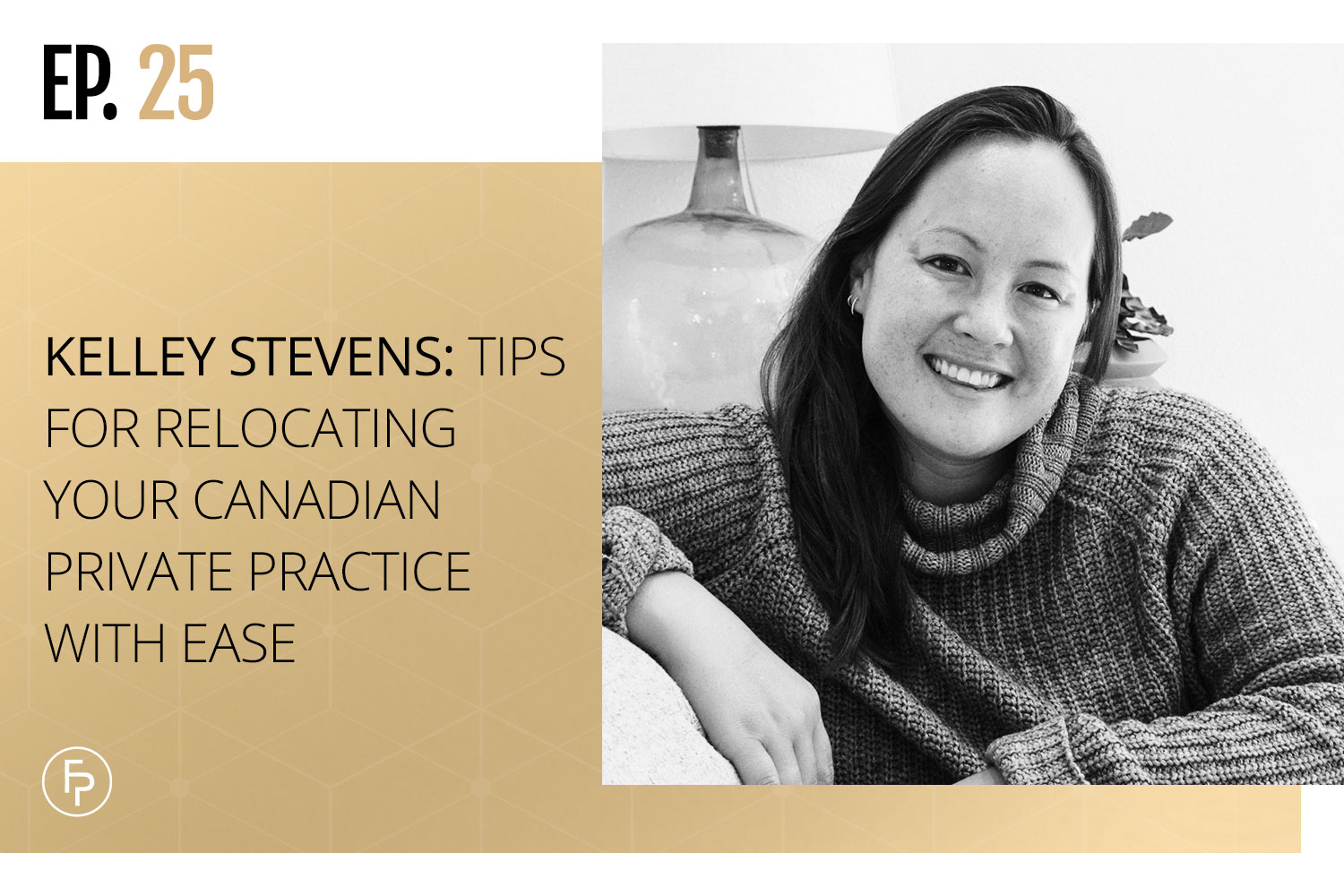 Do you have to move your Canadian private practice? Are you nervous about losing clients? Though daunting, moving your Canadian private practice to a new city or province can potentially provide you with the opportunity for business growth, financial gain, and personal development!
If you are moving or have been thinking about relocating, in this podcast episode, I speak with Kelley Stevens about her experience of moving (three times!) and all her knowledge, tips, and advice to aspiring Canadian therapists who are seeking to try something new for themselves and their practice.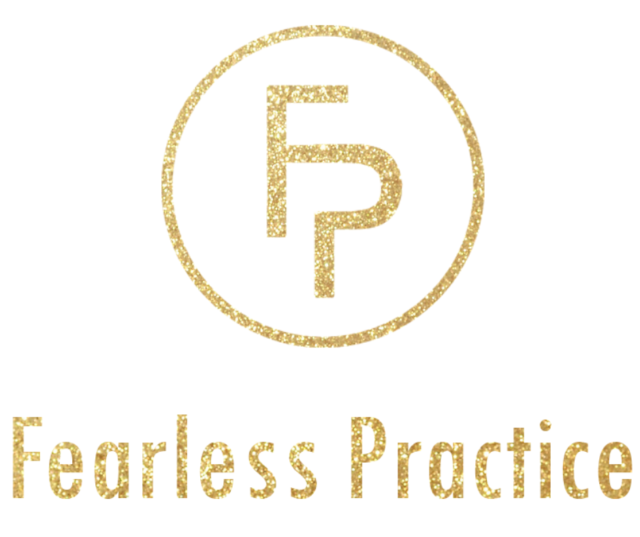 As you know I'm all about seeing you succeed in your Canadian private practice, so in the spirit of keeping things real, check out my Tools and Deals page where you can get free access to my online private practice checklist, as well as discount codes and subscriptions specials on EMRs, website builders, and online practice essentials. Visit fearlesspractice.ca/deals to claim your discount codes and to get more info!
MEET KELLEY STEVENS
Kelley Stevens is a licensed marriage and family therapist and a private practice consultant for therapists. Kelley teaches online courses and hosts workshops for therapists looking to build successful and sustainable cash-pay private practices.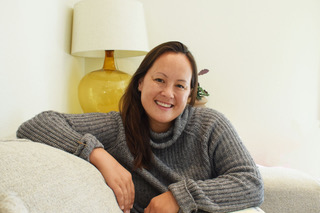 Learn more about Kelley on her website.
In this episode: 
Do you want to move to a new province or state?
Sublet a physical business address in your new city
Letting go of your previous referral list
Which marketing efforts to focus on first after moving
Kelley's advice for relocating therapists
Do you want to move to a new province?
'The very first step if you move states [or provinces] entirely, you would need to figure out the licensing for that state or province.' – Kelley Stevens
If you are considering a big move and heading across the country, the first point of call would be to check your current licensing and whether or not it is correct for the new province that you will be working in.
Check this before you move, so that you can have your paperwork and admin in order before you arrive.
'Even before you move, you can do those things. You could see if the new city needs a business license, you could see if you could get a new PO Box in the new city … or if you could sublet someone's address.' – Kelley Stevens
Sublet a business address in your new city
While you are planning your arrival in the new city or province, make it a priority to set up a physical address for your business.
This is great to boost your search engine optimization (SEO) in your new city because it makes it much easier for people who are searching in your area to now find you.
'For right now, when you have a Google My Business listing, it wants you to have a physical address, so I really recommend to people that they try to find a physical address.' – Kelley Stevens
The easiest way to do this would be to contact a therapist in the city you are moving to and see if you can sublet their address, or even an office in their building for an afternoon or two a week, as your business physical address.
Letting go of your previous referral list
For any Canadian therapist who moves to a new location, having to let go of an old referral source is a professional heartbreak. However, you can leverage your existing network to help you land new connections in your new city before you have even settled in.
'Send an email to the people in their city and say … "I'm moving to this new city, do you know anyone who lives there? Do you have any colleagues that live there? If you do, would you connect me?" Because a person-to-person connection is going to be the best way to go.' – Kelley Stevens
Then, it is back to square one. You will have to do some of the old methods that you previously did for your old Canadian private practice to re-establish your new one in the new city.
'[However], the one benefit of moving is that you do know people in multiple places.' – Kelley Stevens
As long as it is legal and you're licensed correctly, you can provide telehealth in your new Canadian private practice so that you can stay connected with your previous clients!
Which marketing efforts to focus on first after moving
To prepare to move and for once you arrive, Kelley recommends:
Spend a couple of months in advance by tagging your online posts for both the city that you are currently in and the city that you are aspiring to move to.
Get in touch with therapists, doctors, and other mental health practitioners who work in your current city and see if they have contact with your ideal client in your new city.
Set up your website and social media platforms to focus on the new city so that foundational SEO is being built.
Kelley's advice for relocating therapists
Join a group of other like-minded therapists. Whether you are providing in-person therapy or telehealth, connect with other therapists to support one another in your personal business growth and development.
Therapists who work together often refer clients to one another, and this will help you whether you are in a new place or your current city.
Consider joining a Facebook community of therapists that is centered around your current city and the new city that you are thinking about moving to. Go to the in-person networking events in the city that you live in.
Connect With Me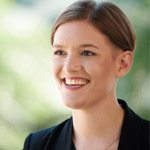 About Julia
Julia Smith, MEd, RCT, CCC, is the owner of Fearless Practice. She specializes in consulting with Canadian counsellors and therapists who want to start a private practice. She also owns a private practice in Halifax, Nova Scotia where she helps teenagers and adults who want to be confident and happy but are feeling weighed down by anxiety, stress, and depression. She also blogs for the Canadian Counselling and Psychotherapy Association. You can read more articles about Canadian counselling and psychotherapy at www.ccpa-accp.ca/blog/.