NEENA AND MEG: HOW TO DESIGN A GORGEOUS COUNSELLING SPACE | EP 33
Do you provide counselling in-person, online, or both? How do you incorporate your branding colours, ethos, and approach to therapy into the atmosphere of your office? Are you looking at your space now and thinking that it may need some sprucing up? 
In this podcast episode, I speak with Neena and Meg about the best way to create a unified and welcoming therapeutic space. From adding layers of textures and light to the science behind a calming office, there is something new here for you to learn!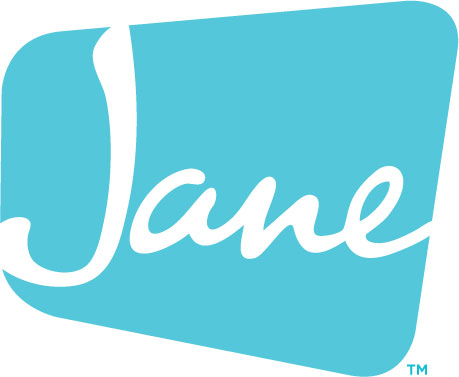 Jane is an all-in-one health and wellness practice management platform designed to be helpful to you, no matter how or where you practice. Available online and on any device, Jane offers branded online booking, beautiful scheduling, insurance management, customizable charting, online intake forms, patient reminders, integrated payment processing, online appointments (telehealth) and more! Use the code FEARLESS at signup to receive your first month completely free!
MEET NEENA AND MEG
Neena and Meg are two clinicians on a mission to change the way we interact with our wellness spaces. They want to optimize the client and clinician journey through the creation of both function and beautifully designed spaces. They believe that inspiring spaces, inspire.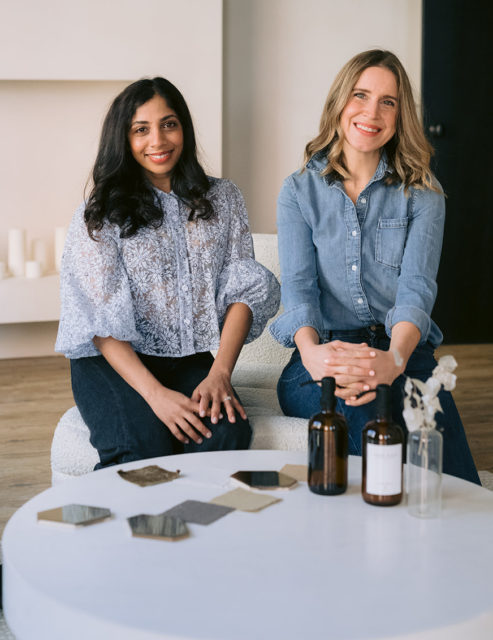 Learn more about Neena and Meg on their company's website.
In This Episode
The secret behind Articulate Design Co's success 

Designing a space that embodies the business 

Neena and Meg's tips 

Integrate your space with your branding 

Some don'ts for your online counselling space
The secret behind Articulate Design Co's success 
Different design companies promise to help clinicians create a welcoming space for their clients. But what made Neena and Meg's company grow so fast and sustainably? 
The secret lies in the fact that they are both clinicians themselves. They understand the deeper reasons behind what it takes to create the best therapeutic environment for both therapists and their clients. 
'Yes, we have an eye for design and I think that's why people hire us, but our real secret weapon is that we are clinicians so we can understand that journey on a nuanced level that a residential or commercial designer is not understanding.' – Neena Folliot 
Designing a space that embodies the business 
When Neena and Meg work with clinicians to create their therapy space, they combine two things; the aesthetic of your business and the needs of your ideal clients. 
'What Neena and I try to do is figure out what the personality of the clinic is … what the "soul" of the space is and how it fits with the ethos of the clinicians who work there and the demographic that they're serving.' – Meg MacPherson 
Neena and Meg strive to create unique spaces for each of their clients. They do not want their designs to be recognizable as their work because they strive to elevate the essence of the clinician's space, atmosphere, and their approach to clients.  
'In particular, to counselling spaces, I think a common thread is understanding the clients that are walking [through] the door and the service that the clinician is providing, and really what they want that person to feel.' – Meg MacPherson 
Neena and Meg's tips 
Designing a peaceful and welcoming therapeutic space is a multi-layered process. However, some principles that Neena and Meg suggest being mindful of include: 
Paint: many people paint a space white because it is neutral. However, it can be a challenging colour because it accentuates every other colour in the room. There are different and more thoughtful ways of colouring a space without creating visual tension. 

Textures: create variation in the space by using different textures because it creates a layered look. Use wood, have carpets and pillows, and purchase some natural plants to create a holistic atmosphere. 

Lighting: great lighting brings in another element and adds layers to your space. Use soft and natural lighting where possible. 
'The lighting and the textures are really important factors to consider when you have a virtual practice.' – Neena Folliot 
These tips work for both in-person and online counselling spaces. Incorporate them together in your room because your physical and virtual presence needs to be aligned. 
Integrate your space with your branding 
To further align your virtual and physical counselling space, as well as to remain consistent in your business and marketing efforts, you can (subtlety) bring your company colours into the atmosphere. 
'When you practice exclusively online … you're interacting with a screen so you can't create the environment [exactly] the same way when someone walks into your space. So … you want to be intentional of how do [you] create this space around [you] to feel layered, textured and also has subtleties of branding because that's what sticks in people's minds.' – Meg MacPherson
The more your clients can interact with your branding colours, the more they will recognize your online presence. When clients see and feel that branding consistency, they tend to trust you more. 
Some don'ts for your online counselling space 
Don't: 
Make zero effort. Create a real background as often as possible. It doesn't take a lot to create a pleasant background, even having some delicate curtains behind you with gentle lighting, can make a world of difference. 

Only rely on technology's lighting. Incorporate lamps and soft lighting to create visual layers without stark shadows or too much focus on your face. 

Be literal with your logo. Avoid having a banner or form of marketing right behind your head because there are many other subtle and creative ways to plug your brand or company on-screen.
Connect With Me
Resources Mentioned and Useful Links:
Ep 32: Raising and Setting Your Rates Ethically for New and Current Clients 
Jane App (use code FEARLESS for one month free)
Learn more about Neena and Meg on their company's website, LinkedIn, Instagram, Pinterest, and Linktree profiles.
Sign up for my free e-course on How to Start an Online Canadian Private Practice
Rate, review, and subscribe to this podcast on Apple Podcasts, Google Podcasts, Stitcher, Spotify, Amazon, and TuneIn.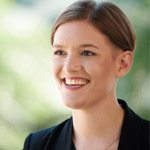 About Julia
Julia Smith, MEd, RCT, CCC, is the owner of Fearless Practice. She specializes in consulting with Canadian counsellors and therapists who want to start a private practice. She also owns a private practice in Halifax, Nova Scotia where she helps teenagers and adults who want to be confident and happy but are feeling weighed down by anxiety, stress, and depression. She also blogs for the Canadian Counselling and Psychotherapy Association. You can read more articles about Canadian counselling and psychotherapy at www.ccpa-accp.ca/blog/.