How to Become a Certified Canadian Counsellor
Starting a Canadian Private Practice
Why Become Certified/Licensed?
Before embarking on your journey into Canadian private practice, it is very important to become certified and/or licensed. Yes, it can be a hassle to apply and may take a while for your application to be processed. But the benefits outweigh the frustration!
Why Become Certified/Licensed? What's the Difference Between Certification and Licensure?
Canadian Certified Counsellor (CCC) through the Canadian Counselling and Psychological Association (CCPA):
Being certified is important because it designates you as qualified to be a counsellor in Canada. To become a CCC with the CCPA you MUST have a master's degree in counselling or related professional field, specific coursework, direct practice, supervision, and a vulnerable sector and criminal records check. Note that CCPA is a self-regulating body and is voluntary to join.
Regulation
Being regulated (and thus having a license) means that the province has granted legal authority for counsellors to practice in the province. As of right now Quebec, Ontario, New Brunswick, and Nova Scotia are all regulated, though all other provinces are in the process of becoming regulated. When you live in a province where there is regulation you MUST become licensed in order to use the counselling title. For example, in Nova Scotia only Registered Counselling Therapists can use the title "Counselling Therapist". Getting a license can be a long process depending on what province you are in so be prepared for many steps and long waits.
Which One Should I Get?
Simple answer: BOTH
Though the annual fees can add up, I have decided to keep both as being connected with the CCPA gives me access to discounted private practice insurance coverage and because of the community. I enjoy being a part of different chapters like the Nova Scotia chapter and going to conferences all over Canada and meeting other counsellors!
Being an RCT is also important because I am now covered on a lot of other insurance plans, I am more legitimate with a license, and I can call myself a Registered Counselling Therapist.
Tip
When I started out, for the first year I was only a CCC because it took almost a year to get my licensure! Even once getting approved for a license, I am considered a Registered Counselling Therapist – Candidate (RCT-C) for two to five years as a get more clinical supervision. So start with the CCC application, as the process is quicker. I have found that it was fairly simple and quick (1-2 months wait after applying). Once your application has been accepted you do not have to do any further supervision or coursework and can use the CCC designation right away!
Disclaimer: The information provided through this blog is for informational purposes only. It is not clinical or consulting advice. E-subscribers and website visitors are receiving general advertising and information about starting a Canadian private practice and should not act upon this information without seeking professional consultation.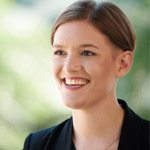 About Julia
Julia Smith, MEd, RCT, CCC, is the owner of Fearless Practice. She specializes in consulting with Canadian counsellors and therapists who want to start a private practice. She also owns a private practice in Halifax, Nova Scotia where she helps teenagers and adults who want to be confident and happy but are feeling weighed down by anxiety, stress, and depression. She also blogs for the Canadian Counselling and Psychotherapy Association. You can read more articles about Canadian counselling and psychotherapy at www.ccpa-accp.ca/blog/.