How To Store Records in a Canadian Private Practice
Keeping client's notes and personal information secure is a very important task that all Canadian counsellors must do. There are two main ways that Canadian counsellors store their client records:
File Cabinet
Many Canadian therapists, like myself, started their careers with writing paper-based notes and then storing the notes in a locked file cabinet. In private practice, this can be an affordable way to keep client records. However, as your caseload grows you will need more and more space to store the records! Plus, if you do not have your own office space yet or commute between offices… it can become a very big hassle to store paper-based records.
Electronically
Since starting my Canadian private practice, I have been using Electronic Medical Record systems, otherwise known as an EMR. Yes, it does cost money… but it is soooooo worth it! By using an EMR you can easily store client records securely on an Internet server. By storing client records online, you can easily access your notes at any location! Plus most EMR's include other services in their packages that help to grow your Canadian private practice!
Privacy Laws in Canada for Storing Electronic Records
As Canadian counsellors, we have to follow the Personal Information Protection and Electronic Documents Act (PIPEDA) (a federal law) as well as any provincial Personal Information Acts. The main point in PIPEDA for Canadian Therapists is to make sure that you are storing electronic records correctly. Electronic records are stored on Internet servers that can be located anywhere in the world (depending on what EMR you are using).
Since some provinces have some type of provincial Personal Information Act, regulations can be different per province. This means that currently every province (except British Columbia and Nova Scotia) can store their records on US or Canadian servers. This is a good thing as it gives Canadian private practice owners more options when choosing an EMR (you can choose a US or Canadian EMR). Unfortunately, British Columbia and Nova Scotia MUST store their records on Canadian Internet servers (you can only choose Canadian EMRs).
For more information you can read: https://vsee.com/blog/hipaa-canada-health-information-privacy/
EMR Options
There are many EMRs that you can choose from. I recommend that you choose an EMR that includes:
online booking:

allows clients to easily book their sessions online without having to call to schedule a session. This feature has helped me build my caseload, as many people would prefer to book online rather than call. Plus, if you do not have online booking and a potential client calls to book an appointment and gets a voicemail… they may continue to search for a counsellor that they can get an appointment with right away.

credit card technology (such as Stripe):

being able to charge clients for sessions through your EMR and have their credit card information securely stored through the system, saves you money! It has been very useful for me to have client's credit card information saved (through Stripe). Especially when a client does not show up for their appointment and I have to charge them. It is also useful if someone else is paying for the counselling sessions but is not attending them (such as a parent paying for their teen's counselling).

secure online video counselling technology:

it can be useful to have the option to provide online counselling. I have found it helpful with client's that have moved away but still want to have sessions with me.
Jane (Canadian)
$74 CAD per month (plus provincial taxes)
I LOVE and use Jane for my own private practice! Its platform is easy to use plus it provides you with online video counselling, Stripe, and online client booking! Jane also has an amazing support team 🙂 Let Jane know that Fearless Practice sent you.
Remember to:
make sure you have some type of cyber insurance (usually offered as an addition when purchasing private practice insurance)
check with your organization/regulator to make sure that you are following their requirements for storing client records
Disclaimer: The information provided through this blog is for informational purposes only. It is not clinical or consulting advice. E-subscribers and website visitors are receiving general advertising and information about starting a Canadian private practice and should not act upon this information without seeking professional consultation.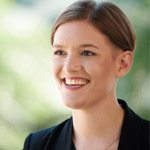 About Julia
Julia Smith, MEd, RCT, CCC, is the owner of Fearless Practice. She specializes in consulting with Canadian counsellors and therapists who want to start a private practice. She also owns a private practice in Halifax, Nova Scotia where she helps teenagers and adults who want to be confident and happy but are feeling weighed down by anxiety, stress, and depression. She also blogs for the Canadian Counselling and Psychotherapy Association. You can read more articles about Canadian counselling and psychotherapy at www.ccpa-accp.ca/blog/.