ALLISON PURYEAR: MARKETING SKILLS FOR CANADIAN PRIVATE PRACTICES | EP 55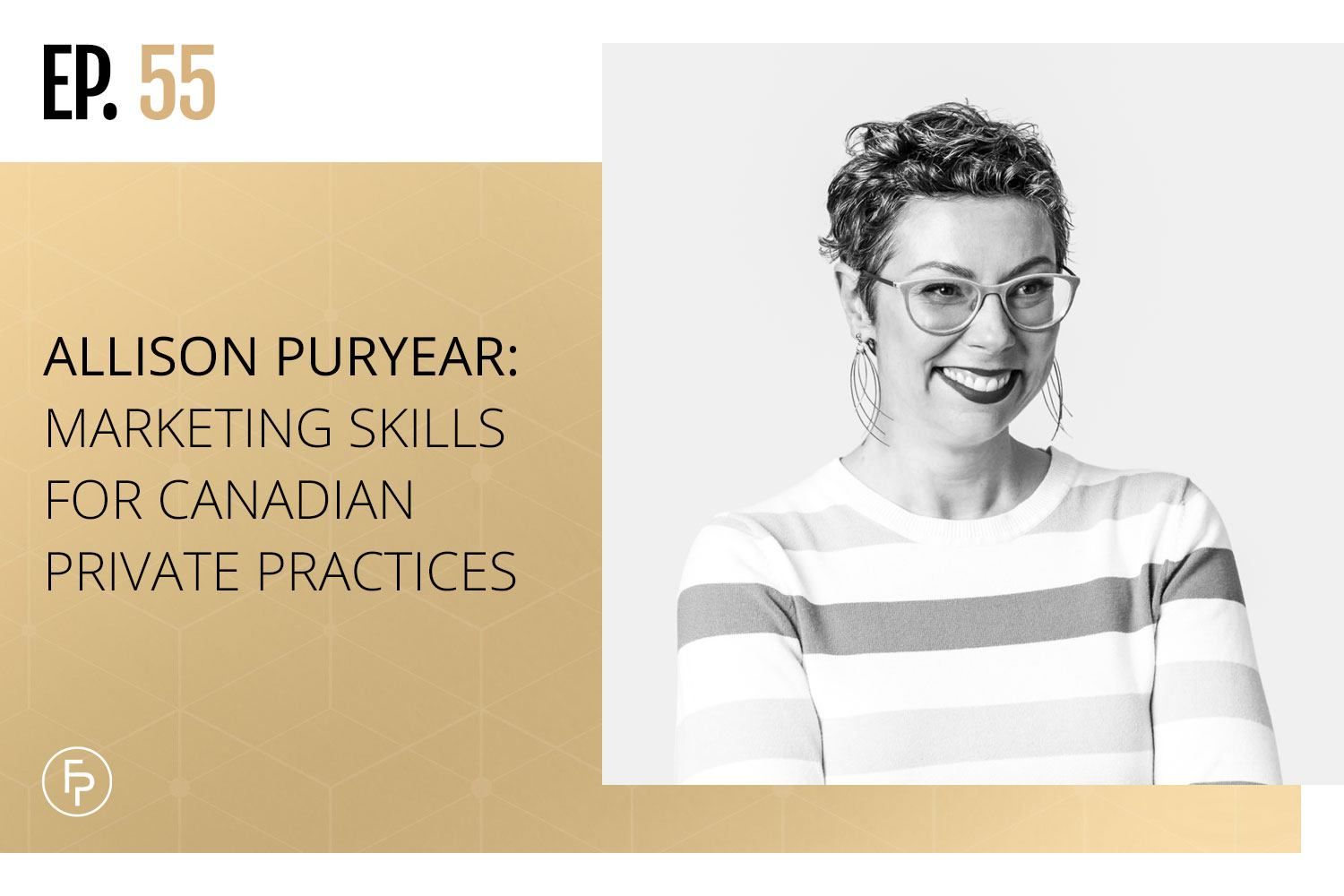 How can you become a great boss for your employees? What does it take to truly connect through copy? What is needed to launch multiple successful private practices, even in different provinces? 
You can be intentional with your Canadian private practice, and create it to suit you, your temperament, and your skills. Simultaneously, you don't have to keep growing and growing until you reach the moon! Your business is a way for you to serve the needs of your community while supporting yourself and your family. 
In this episode, Allison and I discuss Canadian private practice from all angles, so whether you are fresh to private practice or you are a seasoned therapist who's been at the helm for a while, there's something in this episode for you to appreciate!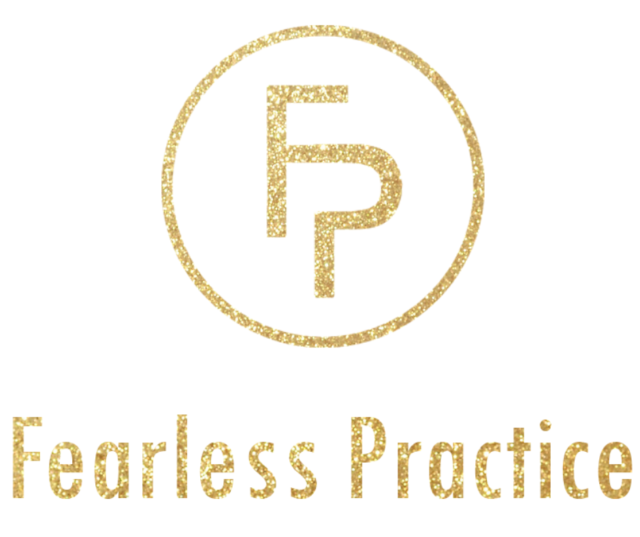 As you know I'm all about seeing you succeed in your Canadian private practice, so in the spirit of keeping things real, check out my Tools and Deals page where you can get free access to my online private practice checklist, as well as discount codes and subscriptions specials on EMRs, website builders, and online practice essentials. Visit fearlesspractice.ca/deals to claim your discount codes and to get more info!
MEET ALLISON PURYEAR
Allison Puryear is an LCSW, CEDS with a nearly diagnosable obsession with business development. She has started practices in three different states and wants you to know that building a private practice is shockingly doable when you have a plan and support. She teaches everything you need to know about building a private practice in the Abundance Party, where you can get practice-building help for the cost of a co-pay.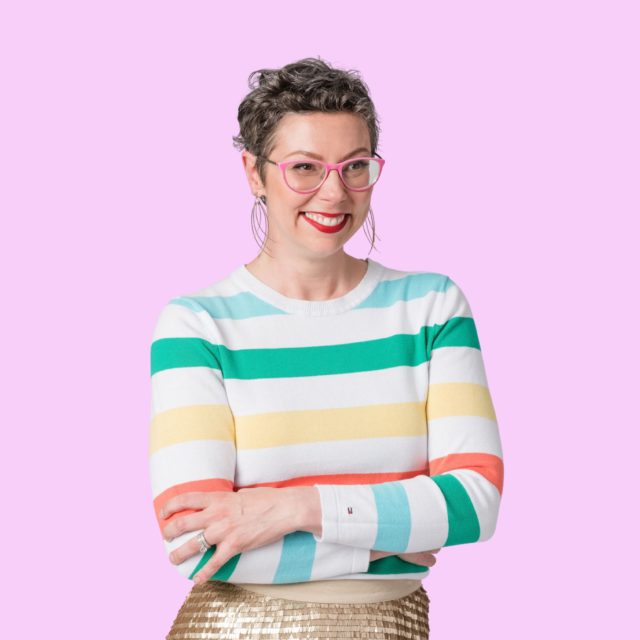 Learn more about Allison on her website and LinkedIn profile. 
In this episode: 
The Benefit of Niching Down for Marketing 

How to Successfully Start a Private Practice Anywhere! 

Hone in On the Connection 

Be a Great Boss
The Benefit of Niching Down for Marketing
One of the benefits of working within your niche and specifying which clients you work with is that marketing can become a lot easier. 
'I wasn't necessarily having to sell myself. I was just talking about how great my clients' lives get to be once they get some help.' – Allison Puryear
You do not have to "sell" your practice. Instead, you can speak honestly about how much you enjoy working with your clients, they with you, and the transformations you help them to realize in their lives. 
Additionally, connect with other therapists that work either in or around your niche! It's a great way to develop a beneficial work relationship between you and other therapists in your area where you can refer to one another, helping each other grow and serve your communities. 
'If you can get in with these full therapists … I mean, that's one of the things that built my practice … getting referrals from full therapists within my niche, holy cow! Once they know you and trust you, it's a win-win for everybody.' – Allison Puryear
How to Successfully Start a Private Practice Anywhere! 
'I find that those two cornerstones, of having a website and networking – even if you're introverted! – I know that those two things work.' – Allison Puryear 
If you're introverted, don't feel like you need to meet 90 people over 90 days – start with one new person a week. Make it suit your style because it doesn't have to be stressful. 
Allison's top tools for starting a successful Canadian private practice: 
Launch a great website with copy that is authentic to you

Network, network, network!

Identify and work within your niche 
Hone in On the Connection 
Your copy needs to create connections between you and your ideal clients. 
Whenever they read over your website, find you online, or interact with your social media, your copy is the voice that you will use to speak with them. 
'It's the connection, right? We know that's what causes the most growth for people, it's that connection. So, if we take that [mentality] into our copywriting sessions, it really makes a difference.' – Allison Puryear 
Write your copy and be genuine when you do it because you need to step into your authenticity if you want to truly connect with your niche. 
Be a Great Boss
Being a therapist doesn't always translate to being a good manager. 
'Being a great clinician has absolutely nothing to do with being a great manager of people … assuming the best in everyone made me a permissive boss, and people like boundaries because they like to know what's expected.' – Allison Puryear 
If you run a Canadian private practice, or you are considering launching one, it's worth your while to look into some information on how to be a great boss. 
'I took management training to get to where I am now where I can show up as a boss and people feel safer with me as a result.' – Allison Puryear 
Your employees will look to you to set the boundaries, lay the expectations, and be there for them as a guide in how to work well and succeed in the practice you run. Therefore, you have to step up into the role of being a great boss by taking the initiative to learn how to do it. 
'Sometimes you need to step up as the business owner and be like, "This is what's going to happen, this is what I need from you …  and that's that."' – Julia Smith 
Connect With Me
Resources mentioned and useful links:
Ep 54: Overcome Impostor Syndrome and Grow Your Canadian Private Practice: Live Consultation with Danik Bernier 
Learn more about the tools and deals that I love and use for my Canadian private practice
Sign up for my free e-course on How to Start an Online Canadian Private Practice
Jane App (use code FEARLESS for one month free)
Learn more about Allison on her website, LinkedIn, and Instagram profiles. 
Check out Allison's links page to find downloadable content, and how to connect! 
Rate, review, and subscribe to this podcast on Apple Podcasts, Google Podcasts, Stitcher, Spotify, Amazon, and TuneIn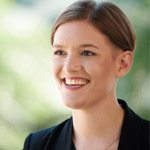 About Julia
Julia Smith, MEd, RCT, CCC, is the owner of Fearless Practice. She specializes in consulting with Canadian counsellors and therapists who want to start a private practice. She also owns a private practice in Halifax, Nova Scotia where she helps teenagers and adults who want to be confident and happy but are feeling weighed down by anxiety, stress, and depression. She also blogs for the Canadian Counselling and Psychotherapy Association. You can read more articles about Canadian counselling and psychotherapy at www.ccpa-accp.ca/blog/.