ALLYSON GASSNER: FROM PRACTICUM TO PRIVATE PRACTICE | EP 86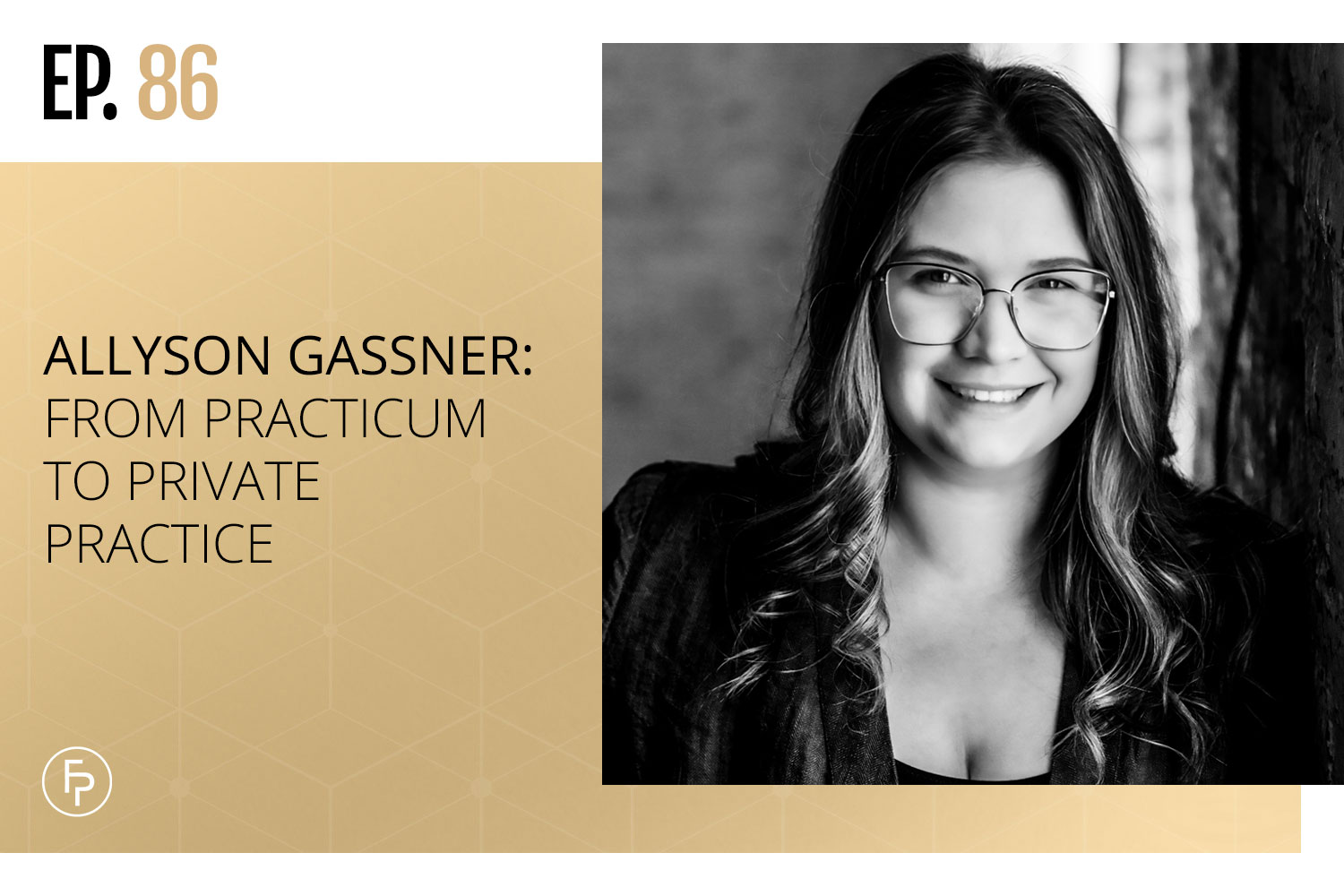 What are the essential fundamentals of setting up a private practice while you finish grad school? How can you use QR codes in your marketing to make it easier for your clients to find you? When is the right time or the best-suited time for you to step into Canadian private practice? 
In this episode, Allyson and I discuss navigating how to structure the approach to working, setting up a new private practice, and seeking out community along the journey into Canadian private practice. We chat about marketing, navigating when to transition into solo practice, and considering the future.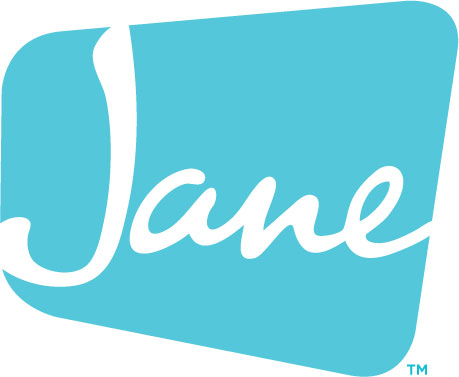 Jane is an all-in-one health and wellness practice management platform designed to be helpful to you, no matter how or where you practice. Available online and on any device, Jane offers branded online booking, beautiful scheduling, insurance management, customizable charting, online intake forms, patient reminders, integrated payment processing, online appointments (telehealth) and more! Use the code FEARLESS at signup to receive your first month completely free!
MEET ALLYSON
Allyson has a MACP from Yorkville University. She started her PP a few months before finishing. She is a fully registered RP in Ontario, Canada. Allyson does ACT and CBT and mostly works with children and younger adults.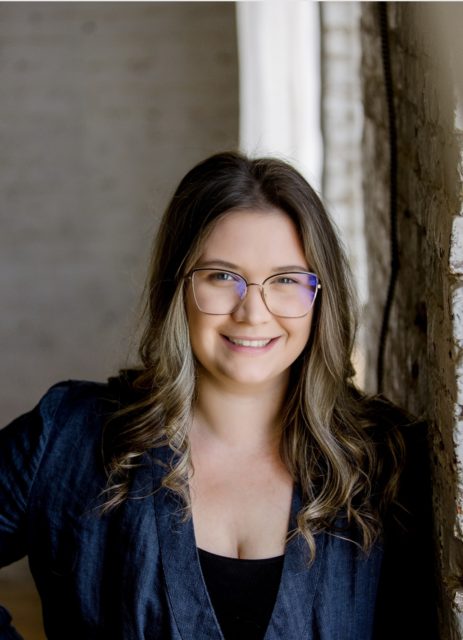 Learn more about Allyson on her LinkedIn, Instagram, and Psychology Today profiles and practice website. 
In this episode: 
Allyson's entry into private practice 

Setting up the practice 

Future plans 

Allyson's marketing tips
Allyson's entry into private practice 
In September of 2022, Allyson started seeing her own clients. She watched a webinar about regulations in Ontario while finishing up grad school, so Allyson was aware of what was needed for her to start seeing clients soon. 
'I had a separate supervisor [from clients to practicum] so that I kept everything neat and tidy … I had to make sure that they were two separate things, my practicum and then me [seeing clients] privately.' – Allyson Gassner 
Allyson was able to start making income while she was completing the finishing touches of her practicum. 
'Once I [had] graduated [in December] I had more time to take on other clients … then I did start looking for other jobs because I wanted some consistency with income.' – Allyson Gassner 
Setting up the practice 
To begin her private practice, Allyson made sure to: 
Set up a great website

. She used

Canva

to create a logo and brand herself and her practice well. 

Sign up with

Jane App

as her EMR. You can too by using the code "FEARLESS" at sign up to receive one month grace period! 

To make her marketing easier, Allyson uses QR codes for her clients to scan to go straight to her booking page. 
'I started [using Jane App] right away and I think that had been really helpful to organize my notes, it was perfect … my client files, the booking page, and the booking page [itself] is so lovely.' – Allyson Gassner 
Future plans 
Even though Allyson's schedule is busy between seeing private clients and working an office job, and another job at an agency, she hopes to direct her focus to solely private practice in a few years. 
'I think way down in the future, I would love to just do private practice [and] have total control and flexibility. But for now… I love being able to say, "Hey!" to my co-workers between sessions and ask them questions.' – Allyson Gassner 
Although Allyson hopes to work in private practice, she currently enjoys working in a community with other therapists because working as a mental health practitioner can feel lonely at times. 
'That's something that I do really miss and I guess [is] one of the drawbacks of private practice is that you can be isolated if you are working alone and if you are working alone online.' – Julia Smith 
Either way, there are loads of opportunities available to you for how to set up your private practice. You can decide how to approach your work-life balance in a way that can support your wishes and dreams for the future.
Allyson's marketing tips 
Allyson recommends two main aspects of successful marketing: 
Using Psychology Today 

Making sure that you are speaking to your niche 
In her experience, she has found these two aspects important to her success rates of being able to connect with her ideal clients.
Connect With Me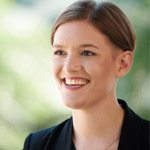 About Julia
Julia Smith, MEd, RCT, CCC, is the owner of Fearless Practice. She specializes in consulting with Canadian counsellors and therapists who want to start a private practice. She also owns a private practice in Halifax, Nova Scotia where she helps teenagers and adults who want to be confident and happy but are feeling weighed down by anxiety, stress, and depression. She also blogs for the Canadian Counselling and Psychotherapy Association. You can read more articles about Canadian counselling and psychotherapy at www.ccpa-accp.ca/blog/.