CHRISTINE OLSEN: HOW TO SETTLE INTO YOUR NICHE WITH CONFIDENCE | EP 99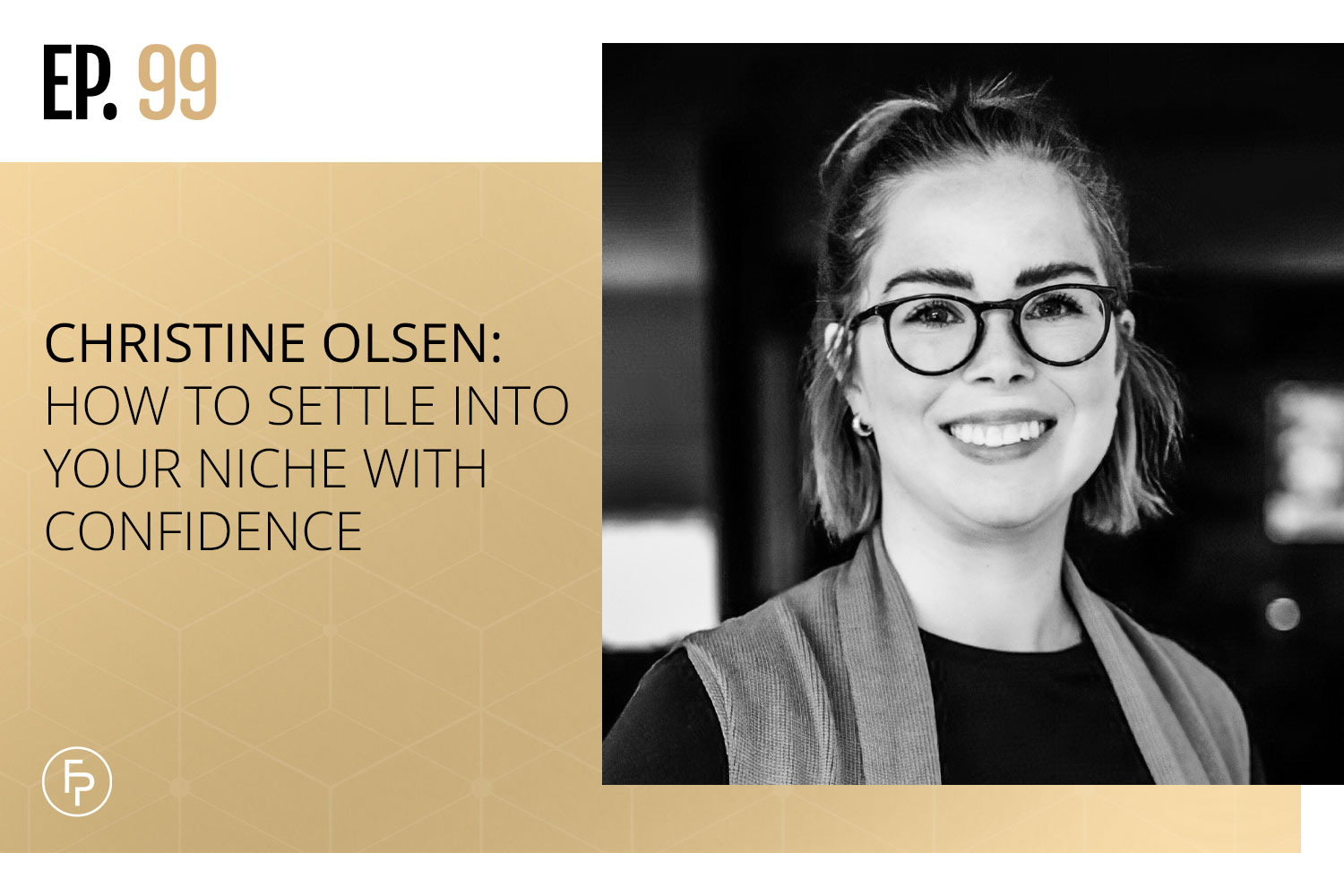 Has your road to private practice been rocky? Do you struggle with settling into your niche because you feel like you have to be applicable to every person? Do you feel that you need to add more specialities to be more complementary? 
There are so many different types of niches, and so many people that are looking for help. You may feel like you have to see them all and maybe you want to help them all, but being a one-size-fits-all therapist might leave you feeling burned out and clients not sure if you truly understand their needs. 
Don't be afraid to niche down, and be clear on who you serve and what you serve them with. This can make you a more attractive therapist, because it shows clients that you see them, and that you know how to help. 
In this podcast episode, Christine and I discuss her entry into Canadian private practice, as well as the importance of niching down – and sticking to it. Her advice is this; don't try to be good at everything! Listen in to find out more.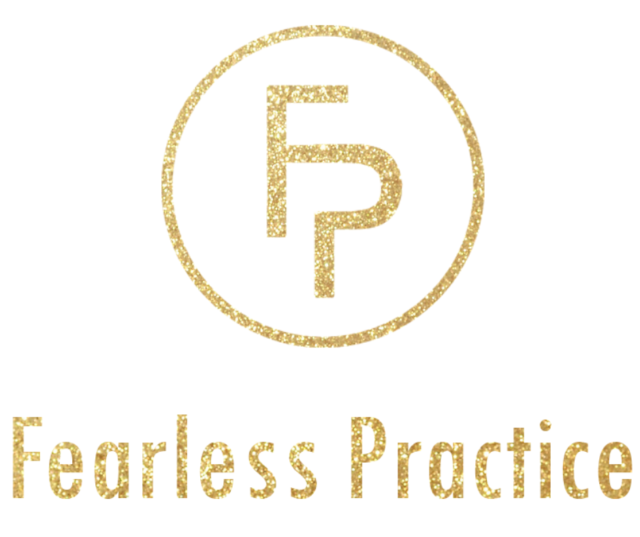 As you know I'm all about seeing you succeed in your Canadian private practice, so in the spirit of keeping things real, check out my Tools and Deals page where you can get free access to my online private practice checklist, as well as discount codes and subscriptions specials on EMRs, website builders, and online practice essentials. Visit fearlesspractice.ca/deals to claim your discount codes and to get more info!
MEET CHRISTINE
Christine Olsen is a Registered Social Worker and Psychotherapist from Thunder Bay, ON. Christine specializes in therapy for men and anger management. She provides online therapy for those in the province of Ontario.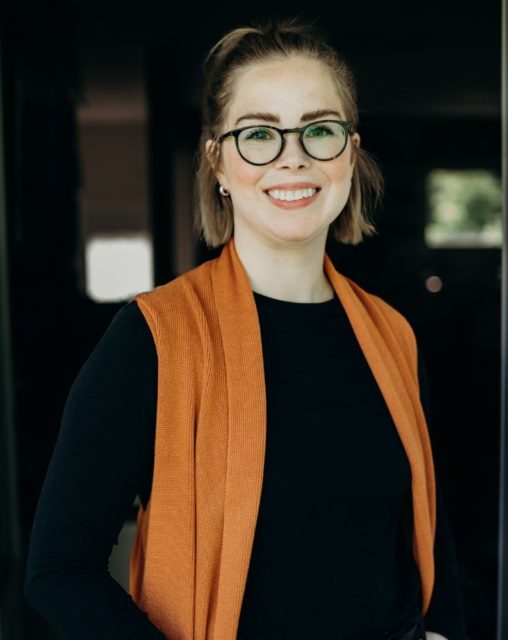 Learn more about Christine on her website, Open Path and Psychology Today profile.
In This Episode
Why Christine decided to become a Social Worker

Getting into private practice

Christine's niche of working with men in therapy

Experimenting with effective marketing strategies

Doing a four-day work week 

Open Path 

Christine's advice to listeners
Why Christine decided to become a Social Worker 
'It took me a long time to figure that out. I was one of those teenagers where [I was] told that you need to know what you're gonna do, and I didn't … [but] social work is what stood out to me … I think I would like that.' – Christine Olsen
Christine felt a draw to working with people. In the midst of feeling uncertain about what she wanted to do as a profession, she drew on what she knew her likes and dislikes were, and that guided her to wanting to work with people and become a social worker. 
And not only that, but because Christine was an empathetic child, she knew that she wanted to see how the world looks different to each person due to their realities. 
'Why is the world the way it is? Social injustices, really understanding that the world can be viewed in different ways and people experience the world in different ways … I didn't have parents that understood the world in that way either to teach me, so the opportunity to learn about that and understand the world that I didn't get either … Social work seemed fascinating.' – Christine Olsen 
Getting into private practice 
Initially, Christine only thought that she would start a private practice toward the end of her career. She felt that it needed so much experience to do well, and so she thought that she had to have more years under her belt – even though she already had 10! 
However, due to changing circumstances in her life, Christine decided to give it a shot earlier than she had initially anticipated. 
'I knew that [my old job] was something I couldn't go back to, or it was something I had to go back to with a plan, so my thinking was … [to start] part-time until I feel secure, and then I'll go full-time, but that's not really what happened!' – Christine Olsen 
Christine couldn't find daycare for her child and her previous job didn't offer her flexibility, so she decided to take the financial hit and jump straight into a private practice instead of scrambling for another job in a difficult work environment. It was tough, but she made it work!
'I sometimes love when that happens because it makes it easier to do things that you're scared to do because you're like, "Well, I guess I've got to do it!"' – Julia Smith
Christine's niche of working with men in therapy  
'I was taking pieces of my career that I really liked and trying to transfer those pieces into what would make sense [for me] in private practice.' – Christine Olsen 
It felt natural and easier for her to work with men in therapy. She had experience working with men who experience irritability and anger and enjoyed that work.
Outdated societal expectations can make it difficult for male individuals to seek out therapy willingly, and it can cause their struggles or pain to intensify, which can lead to damage and suffering in their relationships. 
'A lot of the men I see are just like that … Not having the understanding or seeing of; "What do I do with this feeling?" and not knowing how to talk about it … sometimes you don't have the practice, the skills or what to say [about] what's going on inside, and I think we see that a lot in men.' – Christine Olsen 
Experimenting with effective marketing strategies 
First and foremost, Christine set up a website for her Canadian private practice. She markets only in Ontario. She uses search engine optimization (SEO) for both Ontario and Thunder Bay, including online therapy, and therapy for men. 
'I always try to make it clear that I'm working with anyone in Ontario, anywhere I am, whether that's on my website, on my blogs, on my Instagram, on my therapy listings, I'm just always trying to make that super clear.' – Christine Olsen 
Her marketing goal right now is to show up more on Google, so Christine prioritizes her writing, especially since she's done it over the last couple of years, so it does go faster. She writes what flows to her on a day-to-day basis, relating to her niche, and makes it something that she enjoys. 
Doing a four-day work week 
'In private practice, one of the things that appealed to me was the flexibility, and after being so burned out in the work that I was doing, I knew in the long run of what I wanted for my life was not to do that again, where it felt like my whole life was work and I didn't have the energy or the mental capacity for the rest of my life … so I wanted to have flexibility and a schedule that was built around my life.' – Christine Olsen 
After her previous years of working experience, Christine knew that she wanted to make a shift in her life. She wanted to structure her work life around her personal life so that they complimented one another, instead of feeling like everything revolved around her working hours. 
A four-day work week lets Christine see her clients, take care of her family, and spend time on her hobbies and other things that she wants to pursue outside of her counselling hours.  
Open Path 
Open Path is a great directory to be part of. It is a not-for-profit organization where you can offer discounted therapy to clients that need it without having to negotiate reduced rates or a sliding scale within your own private practice. 
Christine discovered Open Path on Instagram, and offering it as an option to her clients has allowed her to assist those that need help who can't afford her full fee. If you would like to create an Open Path account, use my code!
Christine's advice to listeners
You won't be for everyone, and that's okay! It's actually good, because it means that you are settled into your niche. 
You're not going to be good at everything either, and that's okay. That's why building up a great referral network is beneficial to you and others, because what you may do is what another therapist can't. 
'Instead of feeling self-conscious about that and feeling like you're not enough … I would tell people to figure out what you're really good at, and [know that] that's enough. I think it's really wonderful that there are so many types of therapy out there! … We need that, so it's just figuring out what's your unique perspective and skills that's going to really connect with certain people and help them.' – Christine Olsen 
Connect With Me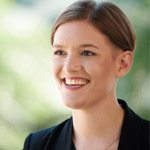 About Julia
Julia Smith, MEd, RCT, CCC, is the owner of Fearless Practice. She specializes in consulting with Canadian counsellors and therapists who want to start a private practice. She also owns a private practice in Halifax, Nova Scotia where she helps teenagers and adults who want to be confident and happy but are feeling weighed down by anxiety, stress, and depression. She also blogs for the Canadian Counselling and Psychotherapy Association. You can read more articles about Canadian counselling and psychotherapy at www.ccpa-accp.ca/blog/.