HOW I GREW MY CANADIAN PRIVATE PRACTICE – YEAR THREE | EP 04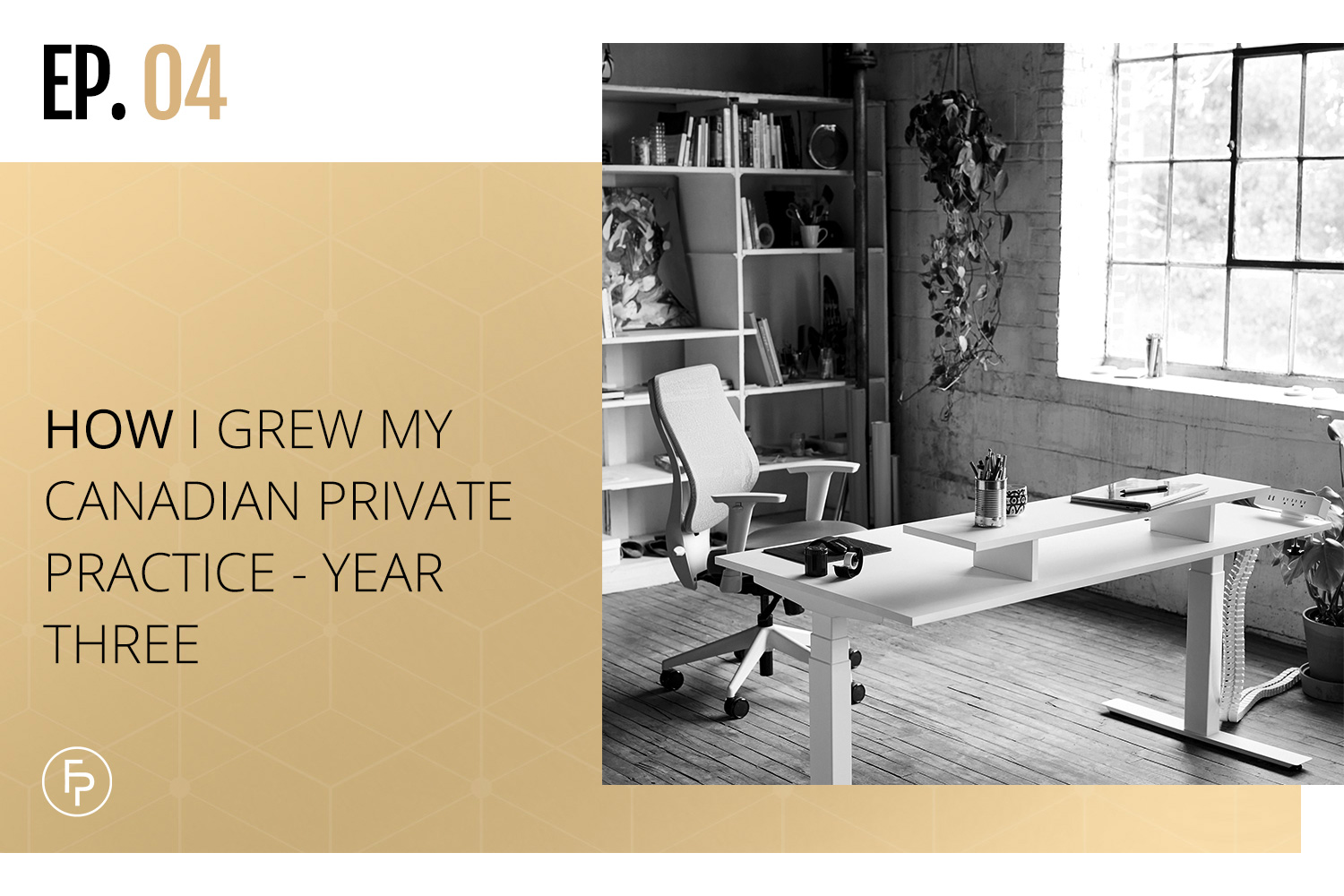 By the end of 2018 things were going pretty well. I was working in my private practice 2 days a week and I was teaching at Dalhousie. I was making money and all the hard work I had done in setting up the foundational phase of my Canadian private practice was paying off.
The stage was set for me to grow my private practice.

Hey, Fearless Practice listeners! I have an interesting fact for you – did you know that 75% of people will judge your credibility as a therapist based on your website design?
In other words, if you don't a professional website, you could be driving away potential clients and missing out on that income! So, I want to talk to you today about a company called Brighter Vision.
Brighter Vision makes marketing simple for therapists, starting with a professional website that's specifically designed to attract your ideal clients and get them to contact you. All of their sites come with unlimited support and are fully optimized to rank well with search engines. They even offer automated blogging and social media posts!
Better yet, I've worked with them to create an exclusive offer just for Fearless Practice listeners. Sign up today and pay only $39USD/month for your entire first year of a new Brighter Vision website, plus they'll waive all setup fees – that's a savings of $340!
To learn more and get started, head over to brightervision.com/fearless.
In This Episode
Starting my 3rd year off on a good note
Burn out started to creep in
Too tired to do anything
Starting my 3rd year off on a good note
'In my first year, I started to set those foundations for my private practice: the website, the video, marketing, networking, blogging… I also made a Psychology Today profile.' – Julia Smith
With everything that I had done in my first year, setting up the Psychology Today profile and then getting referrals from the clinic, networking, and a doctor at Dalhousie, my private practice continued to grow in my 3rd year.
For 2 days a week, I was working in my Canadian private practice. I would see up to 6 people on a Saturday and up to 6 people on a Tuesday. At Dalhousie, I was also seeing up to 6 people a day, twice a week. But because these were intakes, it was a lot of work and high energy output.
When winter came around, I was offered to work a 3rd day at Dalhousie, it was really busy, but it was so worth it and I was gaining so much experience.
'Being able to work 2 days a week at the clinic in my private practice and watching it grow, and building my clientele… It was just a great time.' – Julia Smith
Burn out started to creep in
As winter was coming to an end and things started getting quieter at Dalhousie, I was offered to work there 1 day a week during summer and I was now at a point where I needed to add a 3rd day to my private practice. So now, I could see clients on a Saturday, Tuesday, and Thursday.
By September 2019 juggling my private practice and my job at Dalhousie University, it was getting to be just a little bit too much.
'I was starting to feel that burnout was growing. At that point in my private practice journey, I was just going 100% in growing my business, seeing as many clients as I can and on my time off, I was marketing my business.' – Julia Smith
When I wasn't working, I didn't have much energy to do anything else. With the busy schedule that I had, it was difficult to go out and socialize. The thought of interacting with people on my time off didn't sound like fun.
Too tired to do anything
When I was invited to social events, I couldn't go because I was working on the weekends. After working a long week, I was sitting in my apartment watching Netflix.
'It was becoming a concern, I was starting to see that I needed more than just 1 day off a week, of not doing anything. I wasn't unwinding, I was just watching TV and then going back to working on my business and then seeing clients throughout the week.'– Julia Smith
I started to notice that I was getting headaches when I was counselling clients. This had never happened before. On the one hand, my Canadian business was growing and I was making money, but my personal life was not great and I was just burned out.
'I'm getting what I wanted, I have my dream job at Dalhousie, my private practice is doing well… But I feel like sh*t. So, I knew that some things needed to change.' – Julia Smith
In the next episode, I will share with you how that change started to happen.
Connect With Me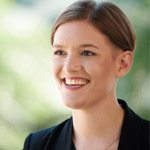 About Julia
Julia Smith, MEd, RCT, CCC, is the owner of Fearless Practice. She specializes in consulting with Canadian counsellors and therapists who want to start a private practice. She also owns a private practice in Halifax, Nova Scotia where she helps teenagers and adults who want to be confident and happy but are feeling weighed down by anxiety, stress, and depression. She also blogs for the Canadian Counselling and Psychotherapy Association. You can read more articles about Canadian counselling and psychotherapy at www.ccpa-accp.ca/blog/.