Optimizing Psychology Today in Canada
What to Focus On in Your Psychology Today Canada Profile
Deciding how to market your Canadian private practice can be a challenge. With so many options that cost time and money, it's important to be wise. Having tried many different ways to market my private practice, I've found that the directory, Psychology Today Canada, has consistently been one of the main ways I get clients. Plus, it only costs $34.95 CAD (tax included) per month! In this article I will show you what to focus on when creating your Psychology Today Canada profile so that you can optimize the service to grow your Canadian private practice ☺
Once purchasing your subscription to Psychology Today Canada, you'll notice that there are sections where you can fill out information about yourself and your private practice.
Personal Statement
Speak to your ideal client's reasons for seeking counselling and the outcomes they want from counselling. People searching for counselling are trying to find a therapist that can help them with what they are struggling with. Talk about those struggles and how you can help people feel better.

Don't focus your statement solely on your qualifications. People want a counsellor that understands what they're going through as well as someone that can help them. Yes, they want to know that you're qualified but your personal statement should mainly speak to what your ideal client is experiencing and how you can help them.
Be clear with your prices
Profile Photo
Smile. Smiling portrays that you are kind, welcoming, and happy.
Have good lighting. Make sure that your photo is bright and that potential clients can see your happy face.
Quality. Use a professional photographer to make sure your photo is high resolution and has excellent quality.
Focus on your face. Make sure that the photo focuses on your face. Potential clients want to see the person they will be speaking to so minimize the background in your photo.
Other Photos
Add photos of you counselling someone. People will be curious about what it would be like to have a counselling session with you. So, take some photos with a fake client (a friend or family member) and add them as extra photos on your profile.
Video
Just like with the personal statement, speak to what the potential client is struggling with, how you help, and how they will feel once therapy is done.
Speak slowly and smile as you talk. This will portray a happy and calm demeanour.
Extra Tips
Link to the website button to your booking page. If a potential client has read your personal statement, they do not need to be directed to your home page of your website as they already know who you are and what you do. Instead link the website button to your online booking page so that they can easily book their first appointment.
Target your listing. Make sure to not only target your listing to your area but also two other areas close by. With Psychology Today Canada, you can add two extra targets for free!
Want 6 FREE months of Psychology Today Canada that'll give me a free month too? Email me your name at info@fearlesspractice.ca and I'll hook you up ☺
Until next time,
Julia
Disclaimer: The information provided through this blog is for informational purposes only. It is not clinical or consulting advice. E-subscribers and website visitors are receiving general advertising and information about starting a Canadian private practice and should not act upon this information without seeking professional consultation.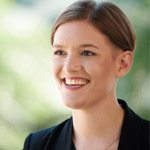 About Julia
Julia Smith, MEd, RCT, CCC, is the owner of Fearless Practice. She specializes in consulting with Canadian counsellors and therapists who want to start a private practice. She also owns a private practice in Halifax, Nova Scotia where she helps teenagers and adults who want to be confident and happy but are feeling weighed down by anxiety, stress, and depression. She also blogs for the Canadian Counselling and Psychotherapy Association. You can read more articles about Canadian counselling and psychotherapy at www.ccpa-accp.ca/blog/.