Sliding Scale Fee in a Canadian Private Practice
Starting a Canadian Private Practice
There are many reasons why Canadian counsellors decide to have a sliding scale fee in private practice. Some counsellors may include a sliding scale because they:
want to be able to offer therapy to those who cannot afford their full fee
want to have a full case load of clients
are not confident in their session fee price
all or some of the above
Are Sliding Scale Fees Worth It?
Having a sliding scale can solve the above issues but may also create more! If anything, having a sliding scale opens the door for negotiation on your session fee price. That means more administration work of going back and forth trying to negotiate a session price for each client! You also risk not getting your ideal clientele (people who will pay your full fee). When you advertise that you have a sliding scale, people who are looking for a deal will be drawn to your practice. And those that pay the full fee may resent that they are not getting a deal. Sliding scale fees can cause so much hassle and potential harm to your business that I believe they are not worth it!
Solution
Offering affordable counselling:
Instead of having a sliding scale so that you can help people who cannot afford your full fee… sign up for Open Path Collective. It is free for you to join and allows you to advertise a discounted price for counselling. You can decide how many sessions a month you want to have at the discounted rate and then once full, you can post on Open Path that you are full at your discounted rate. When a potential client inquires about a sliding scale you can just refer them to Open Path. No negation on your counselling fee price needed.
Wanting a Full Case Load:
First and foremost, don't start a private practice until you have AT LEAST three months of savings and/or have another job to support yourself! It can be very easy to lower your rate and have a sliding scale out of worry that you will not be able to pay your bills. There are many ways to build your private practice caseload that does not include lowering your session fee. One tip is to offer a free 15 minute phone or in-person consultation where you can showcase to potential clients why you're an awesome therapist and worth your price.
Not Confident in Your Price:
I get it. The 'imposter syndrome' is difficult to deal with. It makes us think we are not worthy. It makes us forget that we have master's degrees in counselling, experience, and counselling skills that have helped people overcome issues. You are worthy of a fee that reflects that. Click here to learn more about how to set your fee!
Until next time,
Julia
Disclaimer: The information provided through this blog is for informational purposes only. It is not clinical or consulting advice. E-subscribers and website visitors are receiving general advertising and information about starting a Canadian private practice and should not act upon this information without seeking professional consultation.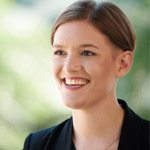 About Julia
Julia Smith, MEd, RCT, CCC, is the owner of Fearless Practice. She specializes in consulting with Canadian counsellors and therapists who want to start a private practice. She also owns a private practice in Halifax, Nova Scotia where she helps teenagers and adults who want to be confident and happy but are feeling weighed down by anxiety, stress, and depression. She also blogs for the Canadian Counselling and Psychotherapy Association. You can read more articles about Canadian counselling and psychotherapy at www.ccpa-accp.ca/blog/.