HOW DO I MANAGE BURNOUT IN MY CANADIAN PRIVATE PRACTICE? LIVE CONSULTING WITH HOLLY SHER | EP 28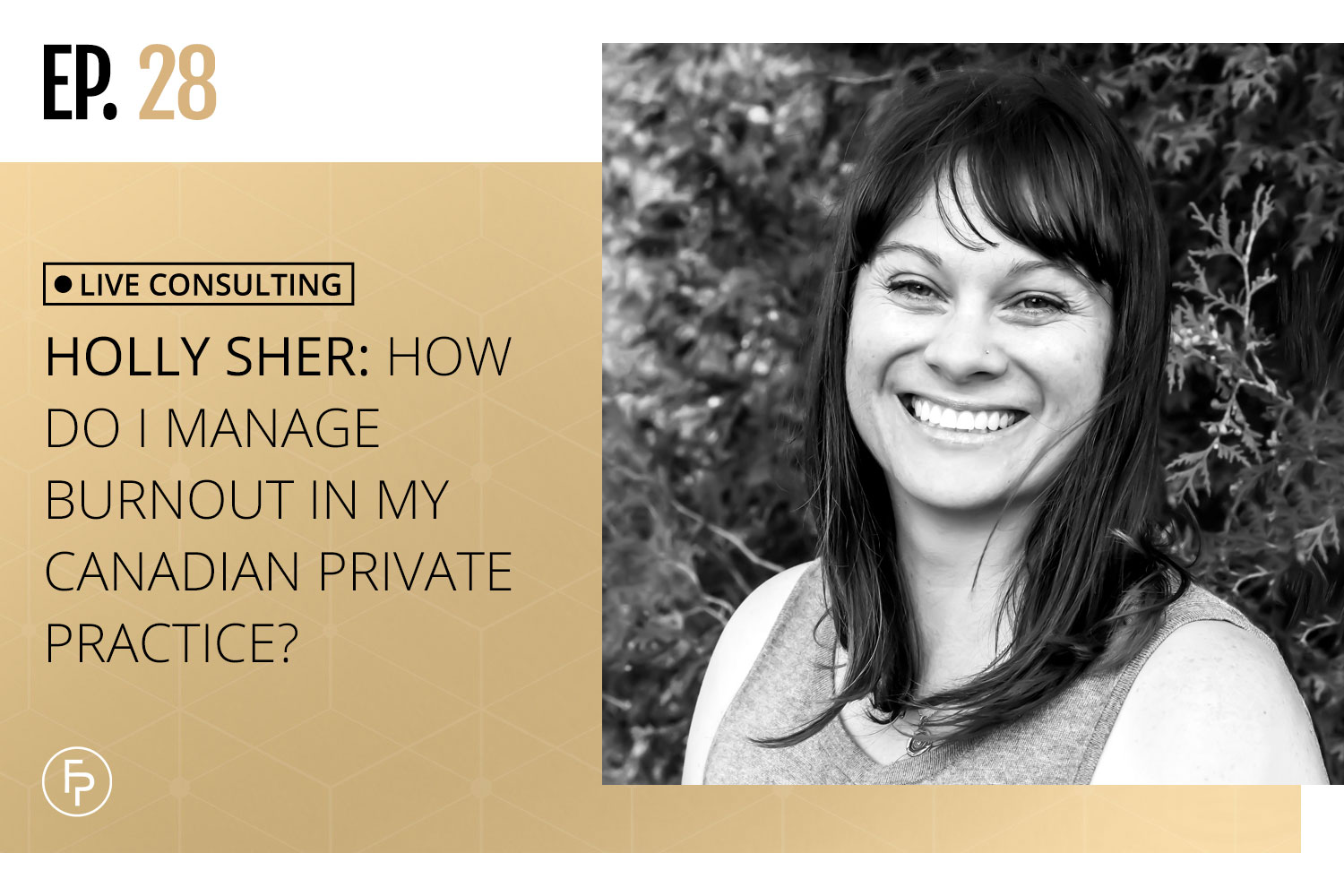 Are you stuck in the loop of taking on more clients at a discounted rate to make ends meet, leading you to become more and more burned out from the extra therapy hours? Where can you save some time and make passive income to help you increase your income and get more work/life balance? 
It is possible to create systems that make it easier for your Canadian private practice to grow (and your clinic hours to shrink). All it takes is some planning, some consulting, and a bit of bravery. In this episode, I talk with Holly about how she can do just that.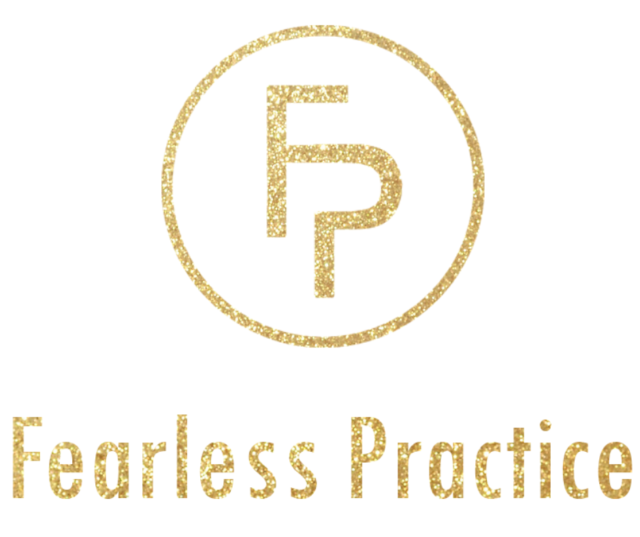 As you know I'm all about seeing you succeed in your Canadian private practice, so in the spirit of keeping things real, check out my Tools and Deals page where you can get free access to my online private practice checklist, as well as discount codes and subscriptions specials on EMRs, website builders, and online practice essentials. Visit fearlesspractice.ca/deals to claim your discount codes and to get more info!
MEET HOLLY SHER
Holly loves being a therapist for a living and finds it super rewarding being on another's journey with them. She loves animals (even bats), her partner, cooking, gardening, and a good thunderstorm.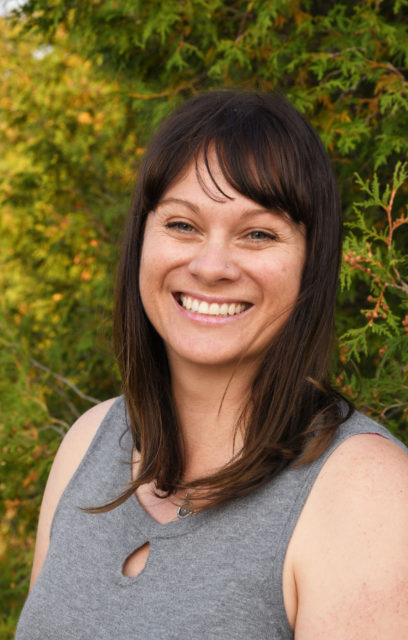 Learn more about Holly on her Psychology Today profile. 
In this episode: 
Feeling underpaid and overworked 

Letting go of EAP work 

Reducing administrative work 

Pick one system 
Feeling underpaid and overworked
Many Canadian therapists in private practice offer sliding scales to potential clients who need financial assistance. Over time, this can lead to burnout, as the therapist may take on more and more clients simply to make ends meet.    
'A little bit of resentment can show up … it's like, "You're not valuing this", but it's also me not valuing my time. I know that it's me not valuing my time the way that I should.' – Holly Sher
For Holly, I recommend: 
Getting off EAP work 

Reducing the amount of time she spends completing admin 

Setting up a structured, non-negotiable sliding scale system for qualifying clients 
Letting go of EAP work 
Making the leap can be scary, but once you get there, you will have more time and energy to attract the clients that you want – and that can pay you what you need and deserve. 
1 – Crunch the numbers: how much income do you need? 
2 – Stick to the number that you need. Provide a set amount of sessions, and once those are up, invite them to sign up for additional services of yours until they can afford your full fee. 
3 – Offer a membership community: create a course or membership community that your EAP clients can sign up for at an affordable monthly price to receive additional videos and webinars that you post. 
Reducing Administrative Work
When writing up notes after a session, don't spend hours on this task. Learn how to write clear and concise notes by speaking to your clinical supervisor and colleagues. 
Also, hire a virtual assistant to answer phone calls and emails so that you can focus your energy on counselling clients and having more time off! It may take a lot of time  at the beginning to hire and train a virtual assistant but once the onboarding is complete, you will have more freedom to do the things that you enjoy.   
Pick one system 
Instead of splitting your time, energy, and money between various platforms and software, pick one. I recommend Jane App as it is fully suited and designed for therapists. 
'As you're in this phase of about to … break into your own private practice without EAP, it seems like this would be the ideal time, if you were going to switch, to switch.' – Julia Smith 
Some of the benefits include:
A variety of tools that can help you with your Canadian practice  

Telehealth included in the price

Streamlined online bookings
'You need to make sure that you have everything that you need within one [EMR] to save you time.' – Julia Smith 
Connect With Me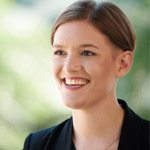 About Julia
Julia Smith, MEd, RCT, CCC, is the owner of Fearless Practice. She specializes in consulting with Canadian counsellors and therapists who want to start a private practice. She also owns a private practice in Halifax, Nova Scotia where she helps teenagers and adults who want to be confident and happy but are feeling weighed down by anxiety, stress, and depression. She also blogs for the Canadian Counselling and Psychotherapy Association. You can read more articles about Canadian counselling and psychotherapy at www.ccpa-accp.ca/blog/.