HOW TO SET YOUR PSYCHOLOGY TODAY PROFILE UP FOR SUCCESS | EP 12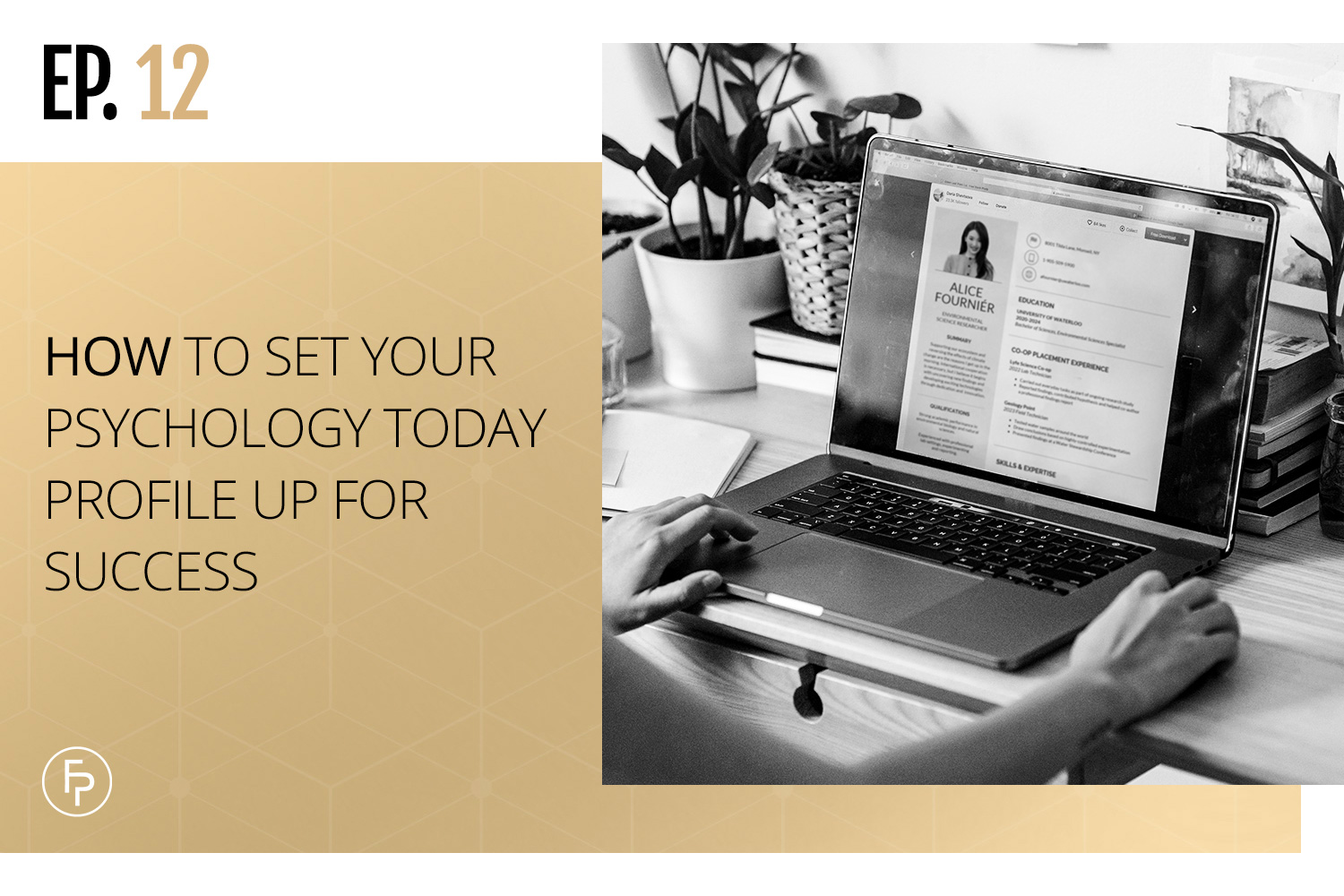 Do you use Psychology Today? Are you unsure about how to go about setting up an outstanding profile, or how to edit your already existing one for the better?
I have received a lot of new clients through my Psychology Today Canadian profile, and I would like to help you to do the same. Today I am sharing a list of things you can do today to help you stand out on this amazing platform, and help clients not only find you, but also, choose to work with you.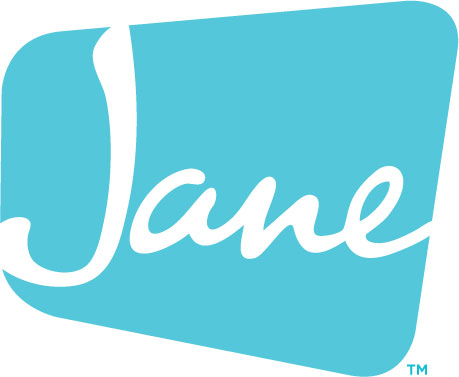 Jane is an all-in-one health and wellness practice management platform designed to be helpful to you, no matter how or where you practice. Available online and on any device, Jane offers branded online booking, beautiful scheduling, insurance management, customizable charting, online intake forms, patient reminders, integrated payment processing, online appointments (telehealth) and more! Use the code FEARLESS at signup to receive your first month completely free!
IN THIS EPISODE:
What is Psychology Today?
How to make your Psychology Today profile stand out
Use a sincere and professional photo on your Psychology Today profile
Your 15-second Psychology Today profile video
Link your website button to your bookings page
What is Psychology Today? 
'Psychology Today is an online directory where people can search listings to find therapists. It is awesome because if you Google "how to find a therapist" in your city or town, usually their website is one of the first ones that comes up.' (Julia Smith) 
Psychology Today has an incredibly high Google ranking. This means that if you create a profile on it, you are truly putting yourself out there, and setting yourself up to receive great exposure.
The monthly payments are inexpensive, so it is an affordable way to keep your name consistently available, marketed, and well-broadcasted in the online therapy world.
'I highly recommend that you invest in Psychology Today and get a profile up there as soon as possible.' (Julia Smith)
How to make your Psychology Today profile stand out
Draw your ideal client in with your first paragraph. Center your first paragraph around your ideal client so that they will click on your profile and continue to read about you and your services.
'As clients are scrolling through the listings they will see the first and maybe the second sentence of your first paragraph. So, you really want to focus those first two sentences: on the pain that your ideal client is going through and how you can help.' (Julia Smith)
In your first paragraph, talk about:
Who you help
What their pain points are
Some of the life experiences they may be going through and are struggling with
In your second paragraph, talk about:
How you understand their life experiences and pain points
How you can help them move through these pain points
Which therapeutic techniques you use to help your clients
In your third and last paragraph, talk about:
How many years you have practiced therapy
Where you have previously worked
When your offices hours are, how much intakes costs, and how much sessions cost
Use a sincere and professional photo on your Psychology Today profile
Your photo will be the first thing that a client sees when they are scrolling through the listings.
You want to make sure your photo:
Looks professional
Has good lighting
Looks inviting to clients
Depicts how you are in real life
You can go a step further and post pictures of yourself counselling fake clients so that potential clients can get a sense of what therapy with you looks like and what it would look like to be in session with you.
Your 15-second Psychology Today profile video
Psychology Today highlights the profiles that have uploaded videos. Even though it may seem odd to you, recording a short video will boost the ranking of your Canadian profile.
Talk about your potential client, the struggles that they are going through, how you can help them, and how they may feel once they have concluded doing therapy with you.
Speak slowly and smile as you talk.
Link your website button to your booking page
'When somebody is reading your profile, they've already read your personal statement, so they know who you are, who you help… your credentials, they know how much you cost, they have seen your photo and your video. They have everything they need to choose you as their therapist.' (Julia Smith)
Your client has seen and read everything they need to know on your profile about you, to feel comfortable with you as their therapist so there is no need to link to your website. Instead, on your Psychology Today profile, link your website button to the landing page with your booking slots, so that clients can see your availability, and will email you if they have further questions. I use Jane EMR which has a beautiful and professional online booking system.
Connect With Me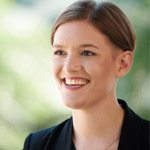 About Julia
Julia Smith, MEd, RCT, CCC, is the owner of Fearless Practice. She specializes in consulting with Canadian counsellors and therapists who want to start a private practice. She also owns a private practice in Halifax, Nova Scotia where she helps teenagers and adults who want to be confident and happy but are feeling weighed down by anxiety, stress, and depression. She also blogs for the Canadian Counselling and Psychotherapy Association. You can read more articles about Canadian counselling and psychotherapy at www.ccpa-accp.ca/blog/.