JENNIEL TAYLOR: HOW TO NAVIGATE YOUR FIRST STEPS IN PRIVATE PRACTICE | EP 67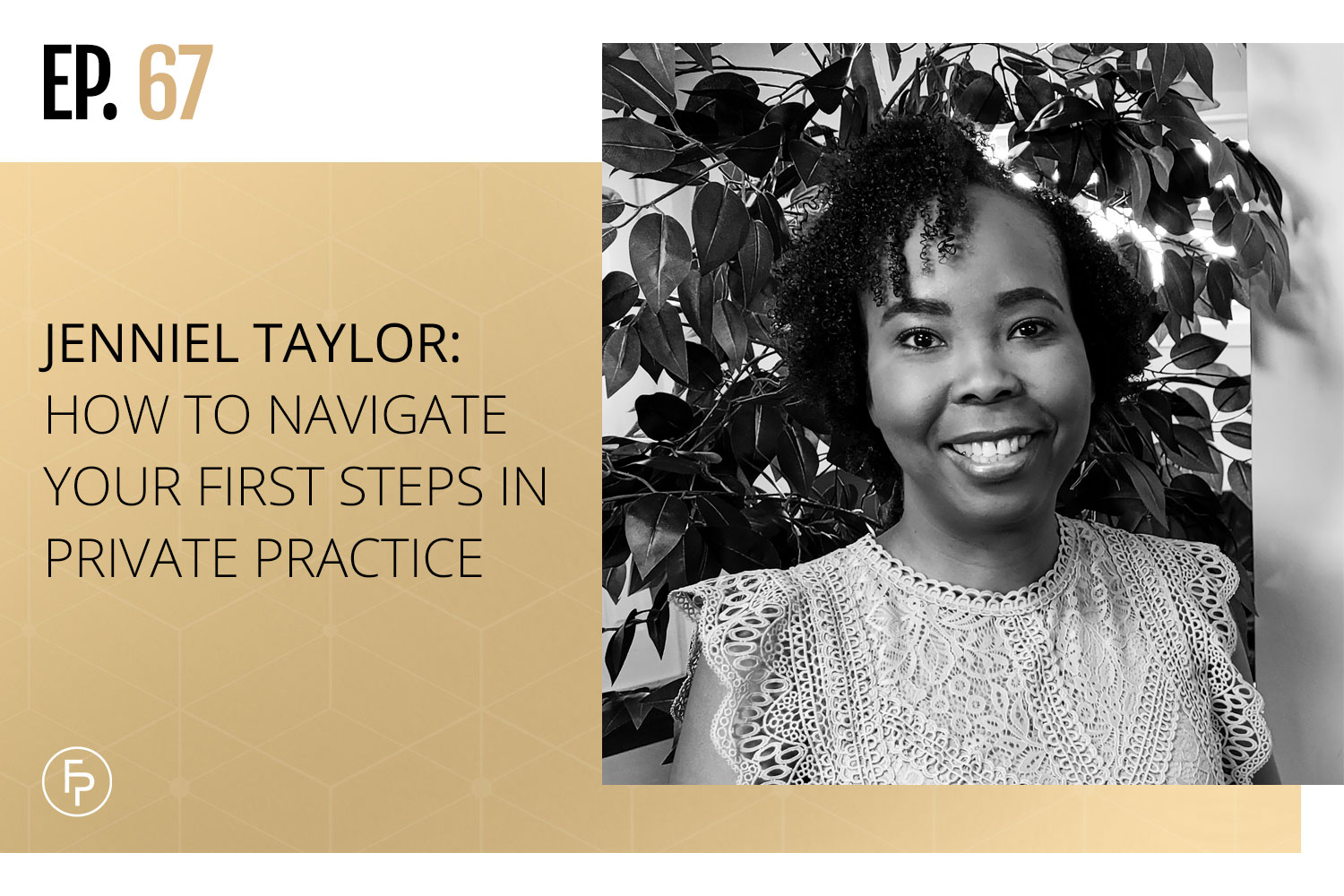 Have you recently entered private practice? Are you looking for effective marketing strategies to boost your new Canadian private practice? How closely are you working with your values? 
Starting anything takes courage, especially when it comes to putting your name out there as a counsellor in your community! Whether you are recently licensed or you have freshly completed your master's degree, it's always helpful to learn from someone who has just finished walking the path that you're about to step onto. 
In this podcast episode, I discuss the journey into private practice and how to lay its foundations well for sustainable success with Jenniel Taylor.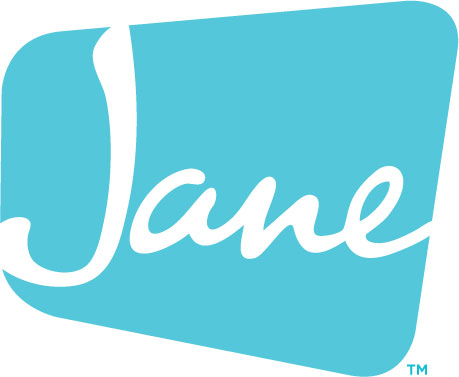 Jane is an all-in-one health and wellness practice management platform designed to be helpful to you, no matter how or where you practice. Available online and on any device, Jane offers branded online booking, beautiful scheduling, insurance management, customizable charting, online intake forms, patient reminders, integrated payment processing, online appointments (telehealth) and more! Use the code FEARLESS at signup to receive your first month completely free!
MEET JENNIEL TAYLOR
Jenniel is a Registered Psychotherapist (Qualifying), Trauma-informed, Brainspotting Practitioner, providing psychotherapy to clients in Ontario and Alberta. Jenniel helps adult clients address the effects of childhood trauma, abandonment, abuse, and neglect that keep them feeling emotionally stuck, fearful, anxious, and unable to fully enjoy their life, careers, and relationships. 
As a lifelong learner and travel lover, Jenniel seeks opportunities to learn from the world and everything in it. She loves watching movies, British TV, and being in nature. Jenniel also embraces playfulness, joy, and laughter in life, and invites her clients to do the same.

Learn more about Jenniel on her LinkedIn profile and practice website.
In This Episode
Jenniel's journey to becoming a Canadian counsellor

Launching a private practice 

Effective marketing strategies 

Be open about your ideal clients 

Jenniel's advice to other new private practitioners
Jenniel's journey to becoming a Canadian counsellor
'Before becoming a psychotherapist, I was a life and career coach for about seven years and what I was finding as I coached clients is that, in coaching, you work on the present [while being] future forward. You don't really deal [with] things in the past.' – Jenniel Taylor
A pattern that Jenniel noticed in her years of working as a coach was that many of her clients felt stuck in the past, and struggled to make changes because it signified – and required – them to move forward. 
This observation made Jenniel curious about looking at the entirety of a person's life, from their past to their present and then onto their future. This meant that she needed to level up her skillset, leading her to becoming both a coach and then a counsellor as well. 
'That got me thinking about counselling and psychotherapy so I decided to add that into my skillset, and that's how I decided to pursue this field.' – Jenniel Taylor
Launching a private practice
'A tip for new psychotherapists coming out there: really know what you value and begin forming your practice based on what you value. For me, I value community.' – Jenniel Taylor
One great way to succeed in private practice – and to build a resilient business – is to base its foundations on your values. Cultivate your mission and vision and strive to incorporate these aspects into your daily personal and professional decisions. 
To experience a community setting, Jenniel joined a group practice in Ontario and works there part-time while she's building her practice, also part-time. 
'I get to learn more about the industry and I learn from my colleagues as well because we each focus on a different area … so [there's] learning all around, and I can use that learning and leverage it in my private practice.' – Jenniel Taylor
Effective marketing strategies 
There are many ways that you can use your website to market your new private practice effectively. One of them is using your social media presence, including your website, to speak to the pain points that your ideal clients are experiencing. 
Jenniel shows her ideal clients that she understands where they are coming from by putting the issues that they are currently experiencing on her website and in her copy. 
'I talk about what childhood trauma is and how it shows up in adults. So, it could be showing up as anxiety, depression, negative self-talk, or addictive behavior. So, if people are experiencing any of these symptoms, perhaps it's related to childhood trauma.' – Jenniel Taylor 
By openly sharing this information, Jenniel builds trust and rapport with her clients by helping them make connections between what their issues are now to what they might've experienced in the past. 
Be open about your ideal clients
Especially as a new Canadian private practice owner, you need to be upfront with your clients – and yourself – about whether a new client is a good fit or not. 
Both you and the client need to feel comfortable with one another, and your skillset needs to match their needs for meaningful work and change to take place. 
'I always recommend to [my] listeners that you have either an emergency fund or another position or both so that you [can] say "no" to things that really don't fit in your wheelhouse because that can lead to so [many] other issues.' – Julia Smith 
Jenniel's advice to other new private practitioners 
Have big dreams with realistic expectations – from the beginning! Start strong with manageable steps so that you can slowly and accurately build a good foundation. Work with your values and let them guide you in connecting with your ideal clients authentically and sustainably. 
'Knowing what you want your practice to look like based on the values that you have can be a great way to help you tune out some of the noise that's happening as you work on starting and launching something that energises you, works for you, and then helps your community.' – Jenniel Taylor 
Connect With Me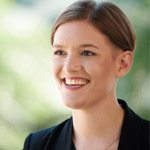 About Julia
Julia Smith, MEd, RCT, CCC, is the owner of Fearless Practice. She specializes in consulting with Canadian counsellors and therapists who want to start a private practice. She also owns a private practice in Halifax, Nova Scotia where she helps teenagers and adults who want to be confident and happy but are feeling weighed down by anxiety, stress, and depression. She also blogs for the Canadian Counselling and Psychotherapy Association. You can read more articles about Canadian counselling and psychotherapy at www.ccpa-accp.ca/blog/.