HOW TO GET CONTINUING EDUCATION CREDITS: CECs | EP 66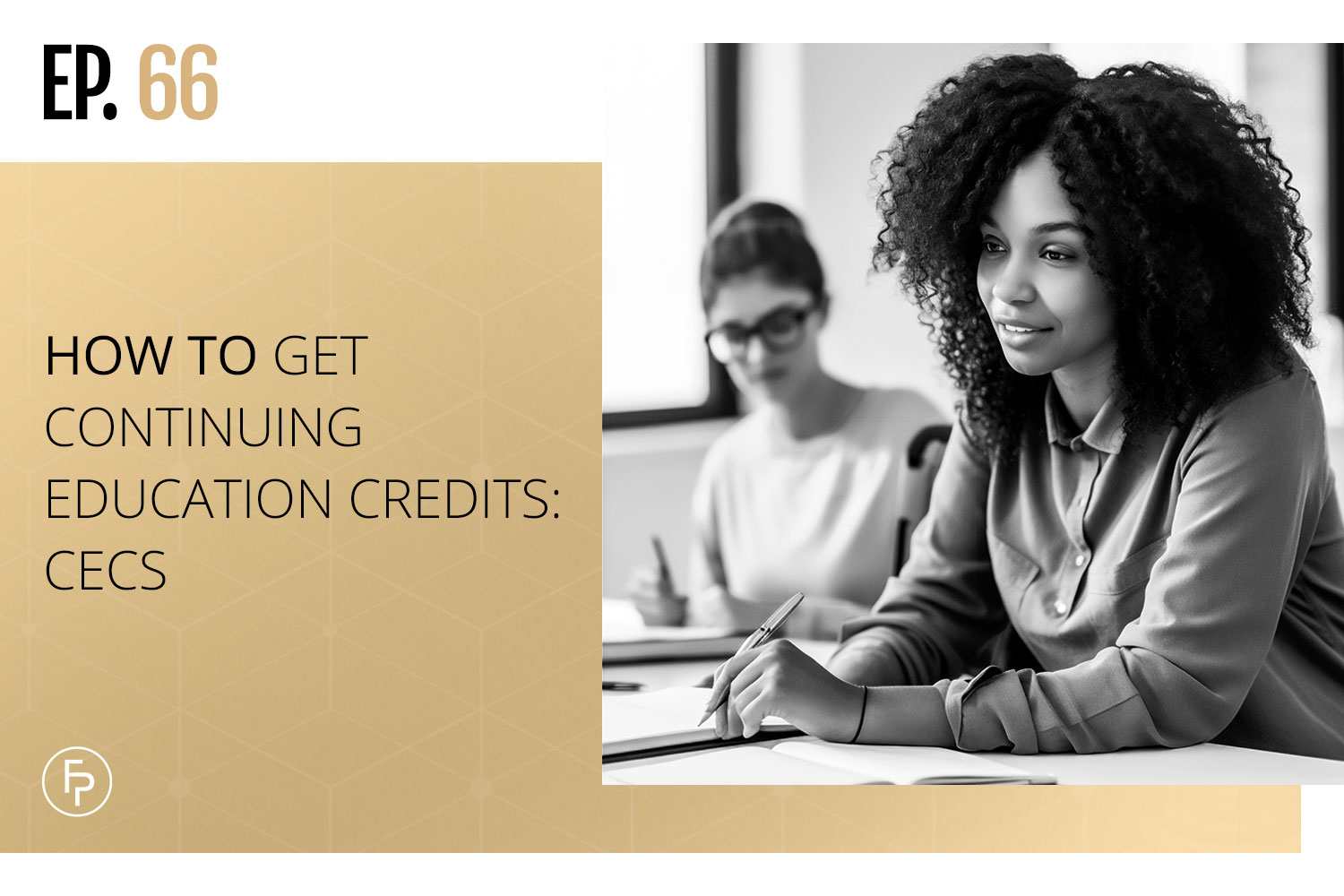 Are you up to date with your CECs? Do you need some extra help? Do you want to know a great, quick, and professional way to get them while meeting other exceptional Canadian therapists? 
CECs are important for all Canadian therapists to have, whether you work for someone else or if you run your own Canadian private practice. They help you to stay up to date with new research, develop yourself as a skilled therapist, and can even be assets when it comes to marketing your practice. 
Whether you've accidentally left things too late and you need some help, or you'd like to learn more about CECs and how to structure them to avoid last-minute stress, I've got all the information and tips for you in this podcast episode!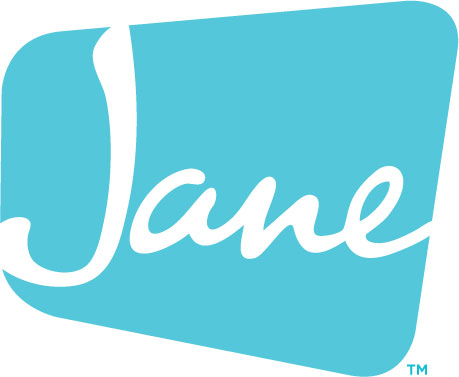 Jane is an all-in-one health and wellness practice management platform designed to be helpful to you, no matter how or where you practice. Available online and on any device, Jane offers branded online booking, beautiful scheduling, insurance management, customizable charting, online intake forms, patient reminders, integrated payment processing, online appointments (telehealth) and more! Use the code FEARLESS at signup to receive your first month completely free!
In This Episode
Why are CECs important? 

CECs in Canadian private practice 

Benefits of working within the CCPA

Where you can get your CECs 

Try out the Mental Health Academy
Why are CECs important? 
'No matter if you are in private practice or working for another company as a counsellor, you need to get CECs if you are part of the CCPA … or if you are licensed in your province.' – Julia Smith 
CECs are important for Canadian counsellors because they help you to maintain your counselling skills and remain up to date with best practices and to learn new skills as therapists. 
New studies and reports are often coming out, and therefore it is important to stay up to date with the science and research so that you can provide the best counselling to your clients. 
'CECs are just a great way to keep up to date and learn new things as counsellors.' – Julia Smith 
CECs in Canadian private practice 
'In private practice, doing CECs can also be an added benefit to show that you are learning new skills, gaining new knowledge, and you can promote that on your website!' – Julia Smith 
For your Canadian private practice, you can show on your website the different certifications and training that you have done – as well as the therapists in your group practice (if you have one) – to interested clients that want to learn more about what your practice has to offer. 
Additionally, building your skills as a therapist can help you to maintain and keep clients as you develop your expertise and find new ways to assist, support, and guide them. 
Benefits of working within the CCPA
'They offer so many different types of CECs. There's a big variety at CCPA and I just love that I can switch it up if I want to, and I never run out of options for doing my CECs.' – Julia Smith 
With CCPA, you need 36 CECs every three years, which is the same as the college in Nova Scotia. The scary thing about this new rule is that you might forget to maintain your CECs for a couple of months – or even years! – and then close to the deadline you'll have to suddenly jump to get everything ready. 
'So, you really want to plan to do your CECs yearly or at least do it a couple of months before they are due so that the CCPA can acknowledge them, that your college can acknowledge them, it just makes it so much easier, and less stressful.' – Julia Smith 
To make this process easier for yourself, set up little reminders on your preferred platform to keep you updated as to when you should start working on your CECs, so that you can avoid an unpleasant surprise a few months down the line. 
Where you can get your CECs
In the past, I have gotten my CECs through the CCPA itself. If you are a member there, they have loads of affordable options you can choose from: 
You can attend a workshop 

There are online workshops 

You can volunteer for CCPA 
'When you do a CEC through the CCPA it's a lot easier for it to get approved. If you try to find your own continuing education credits, you have to apply to CCPA to make sure that it is approved – and sometimes they may not approve it. So, it can be a lot of admin and hassle to go back and forth.' – Julia Smith 
You can also attend the annual CCPA conference, which is great! I went a few years ago and got to meet loads of incredible therapists from all over Canada and partake in in-person workshops, and more!
'It was really easy to get all of my CECs done there. So, within three days I had all the CECs I needed for the next three years! So, I highly recommend looking into their conference this year, which is in Toronto.' – Julia Smith 
Check this link if you are interested in attending, getting your CECs completed, as well as connecting with other great therapists.
Try out the Mental Health Academy 
'The Mental Health Academy is an online platform and it offers 400+ courses by counsellors all over the world, and other experts, so it's a really great way to learn a lot of knowledge and a lot of different skills that you might not have available to you in your community.' – Julia Smith 
Invest in your knowledge and skills by spending some time on the Mental Health Academy platform. These courses are already approved by CCPA so it's very easy to submit them! Follow this link for more information as to what there is for you to choose from, and how you can get started!
Connect With Me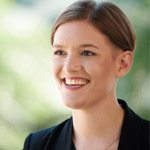 About Julia
Julia Smith, MEd, RCT, CCC, is the owner of Fearless Practice. She specializes in consulting with Canadian counsellors and therapists who want to start a private practice. She also owns a private practice in Halifax, Nova Scotia where she helps teenagers and adults who want to be confident and happy but are feeling weighed down by anxiety, stress, and depression. She also blogs for the Canadian Counselling and Psychotherapy Association. You can read more articles about Canadian counselling and psychotherapy at www.ccpa-accp.ca/blog/.