KRISTI GARRIDO: BUILDING A GROUP PLAY THERAPY PRACTICE | EP 71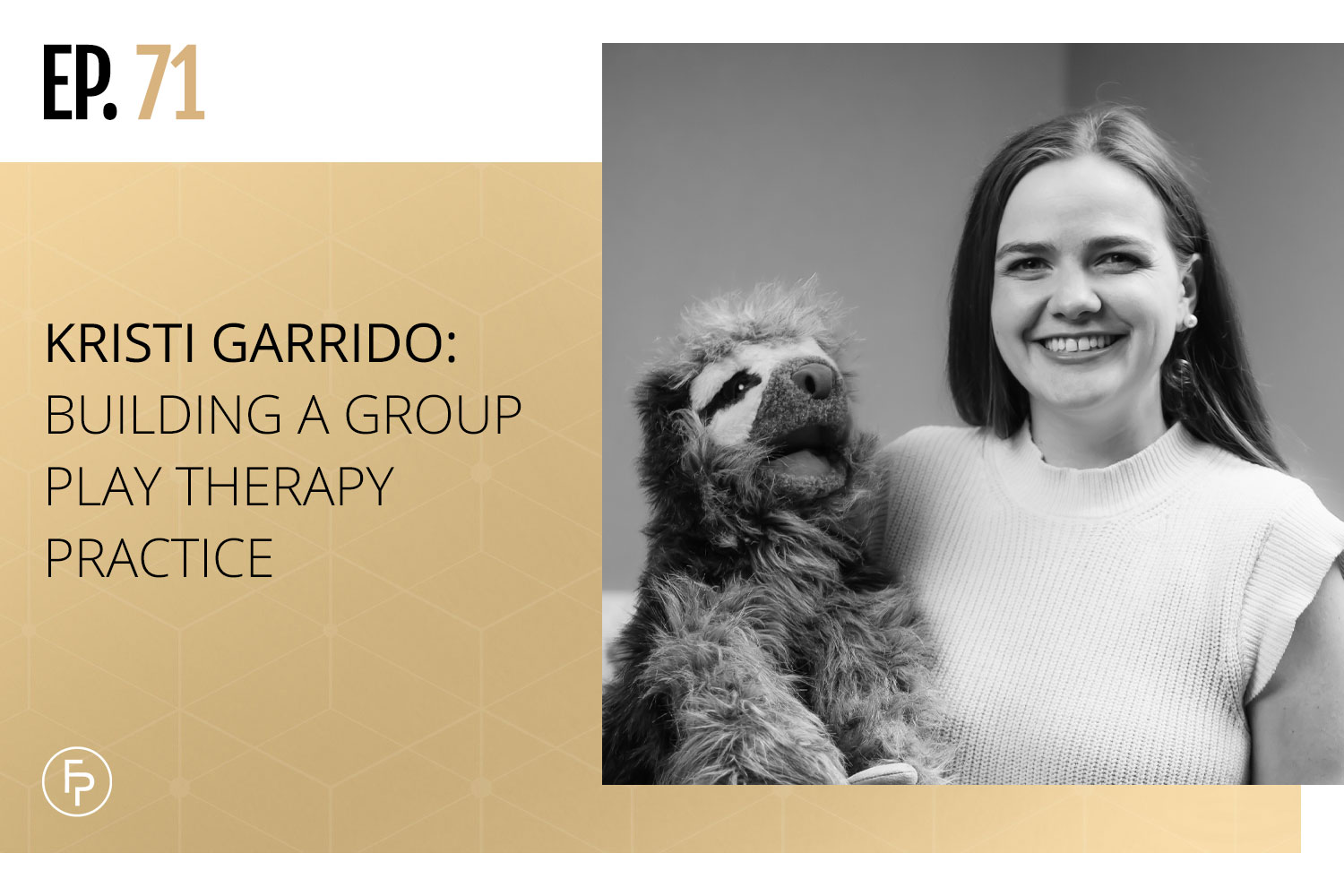 Does your specialty include working with kids and families? Have you been interested in learning more about the play therapy modality? Can you build a successful private practice from the play therapy niche? 
Put together a team of skilled and like-minded clinicians, hire a proactive and dedicated admin assistant, put up a website, and let the process develop. In some ways, the process is that simple. Of course, there are some necessary fine print steps that you need to add, but you can do it too! 
In this podcast episode, I chat with Kristi who started the foundations of her group private practice in the last six weeks of maternity leave! And who is now thriving as a Canadian group private practice owner. Bonus: scroll down to find my helpful paper packet guide!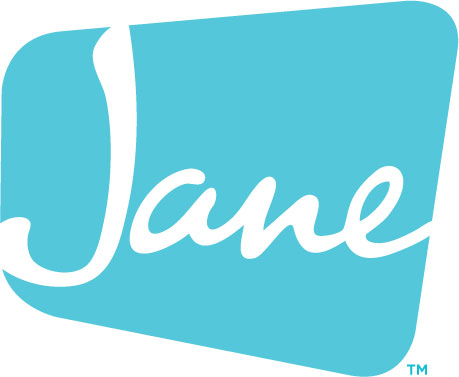 Jane is an all-in-one health and wellness practice management platform designed to be helpful to you, no matter how or where you practice. Available online and on any device, Jane offers branded online booking, beautiful scheduling, insurance management, customizable charting, online intake forms, patient reminders, integrated payment processing, online appointments (telehealth) and more! Use the code FEARLESS at signup to receive your first month completely free!
MEET KRISTI GARRIDO
Kristi is the owner of Headstart Child and Family Therapy, a practice that specializes in meeting the mental health needs of children ages 3-18 and their families. Kristi is a certified play therapist with a focus on building healthy attachments between children and their caregivers.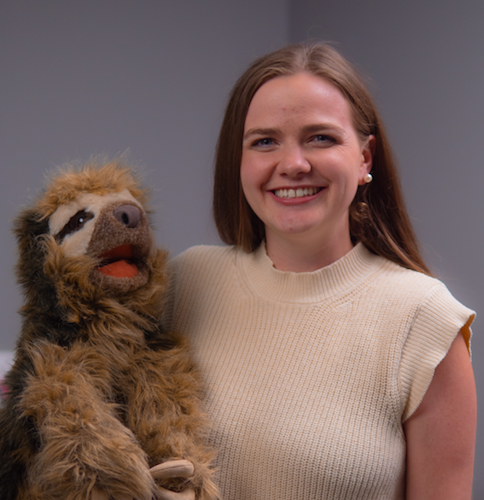 Learn more about Kristi on her website, LinkedIn, and Psychology Today profiles. 
In This Episode
Handling the increased need for mental health 

A private practice can be a community 

Be mindful of contracts 

The logic behind raising your rates 

Things that Kristi had to overcome 

Kristi's advice for listeners
Handling the increased need for mental health support 
'The mental health needs of children right now [are at] an all-time high. I was getting requests while I was on maternity leave, people would find me on Facebook and message me … the list at work for me was piling up.' – Kristi Garrido 
Kristi considered her needs as well as the needs of her clients and thought about the trajectory of her career. Six weeks before she was due to go back to work after maternity leave, Kristi began considering stepping into the private practice world and building a team. 
'I could choose to go out on my own and I could build a team of people who are equally passionate about meeting this unique population's needs, bringing in their families, and really making a dent in the mental health needs of kids in our community. And, so that's what I did!' – Kristi Garrido 
So, for those last six weeks of her maternity leave, Kristi started building the foundation of her Canadian private practice. 
A private practice can be a community 
Being a therapist can be incredibly tough, and often lonely, since most days it is just you and your clients, and you are the one that is holding space. 
Finding a group of like-minded therapists is not only a great benefit to your network and referral system, but also – and more importantly – to your mental health and well-being. 
Having a community of therapists that you can talk to, spend time with, and encourage while being encouraged will boost your performance and overall sense of peace. 
'Having [connections] with people that work [in those environments] too and get it and you can bounce ideas off of, and struggle with … I think that's very valuable.' – Kristi Garrido
Additionally, when you are a Canadian private practice owner, you can also in turn support other therapists. They can join your team and get paid fair compensation to do work that they enjoy!
Be mindful of contracts 
The standard pay for therapists is impossibly low. Often the pay is not even enough to cover basic business expenses, which is why therapists must advocate for themselves.
You can work with EAPs and Community Service contracts in your Canadian private practice. Kristi is on most lists like Victim Services and the Department of Community Services. With the Department of Community Services, there is a steady flow of clients and by advocating for yourself that your skillset to the department, it could be worth it to join. 
'I have been able to write letters of exception to [the] department of community services to say, "[These] are the reasons why I think this client would benefit from this service, and this is the rate that I charge for this service"'. – Kristi Garrido 
EAPs can offer a steady flow of income because they pay for no-shows and late cancellations. However, it's rare to receive more than $100 for a session because they do not charge very well, especially when you work with contractors and there is a fee-split. Therefore, you need to weigh up the pros and cons of these contracts. 
'If you do decide to take on department and community service contracts, have a limit [on] how many you take, because those are heavy cases and they do require a lot of extras … it's like taking on two clients sometimes.' – Kristi Garrido 
The logic behind raising your rates 
If you have a waiting list, raising your rates and/or hiring other counsellors can be logical decisions for your Canadian private practice.
'Depending on how you decide how you want to [offer] everybody the same fee or if you want to [offer] varied fees … but being the owner with all the experience you have and all of the additional education you have, and that you have a wait list, that's saying that your fee needs to be [increased].' – Julia Smith 
Raise your hourly rate, and those that can afford it will work with you, so your schedule relaxes, and others that prefer a different rate can work with your contractors. Then your contractors are full, your clients are being seen and are not waiting on a list, and then you improve your income while freeing up your schedule!
Things that Kristi had to overcome 
Business owner decisions and therapist decisions are different: as a therapist running a Canadian group private practice, you will have to trade your therapist hat for the business one now and then. 
There will be days when you are in the therapist's chair as the therapist with the client, and then days when you are at the desk as the practice owner, as the boss. Both of those moments require you in those aspects, so do not be afraid to step into your business self.
'I had to learn very quickly that I needed to make entrepreneurial decisions as an entrepreneur, wearing the entrepreneur hat, and I had to set those up so that when I was wearing the therapist hat, I could fall back on the decisions that I had made as an entrepreneur.' – Kristi Garrido 
Setting up a practice policy system: you need to write things down, document them, and systematize them! If you'd like some assistance with this, or you don't know where to start,

check out my paperwork packet

for guidance! 
You need to have the policy easily available, go over it with your clients during intake, and make sure that your clinicians know it too. These documents will help support you in your moments of wearing the CEO hat. 
'Fall back onto the entrepreneurial decisions that you made as [the] entrepreneur and not as [the] therapist.' – Kristi Garrido 
Kristi's advice for listeners 
Learn to discern when to act on something, because just because something is a good idea does not mean that it's the right time to act on them. Learn to say "no" when you need to, and make the most of your professional time.
Connect With Me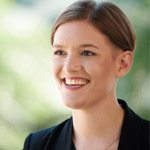 About Julia
Julia Smith, MEd, RCT, CCC, is the owner of Fearless Practice. She specializes in consulting with Canadian counsellors and therapists who want to start a private practice. She also owns a private practice in Halifax, Nova Scotia where she helps teenagers and adults who want to be confident and happy but are feeling weighed down by anxiety, stress, and depression. She also blogs for the Canadian Counselling and Psychotherapy Association. You can read more articles about Canadian counselling and psychotherapy at www.ccpa-accp.ca/blog/.