LINDSEY THOMSON: THE NEED FOR TAX FREE THERAPY IN CANADA | EP 48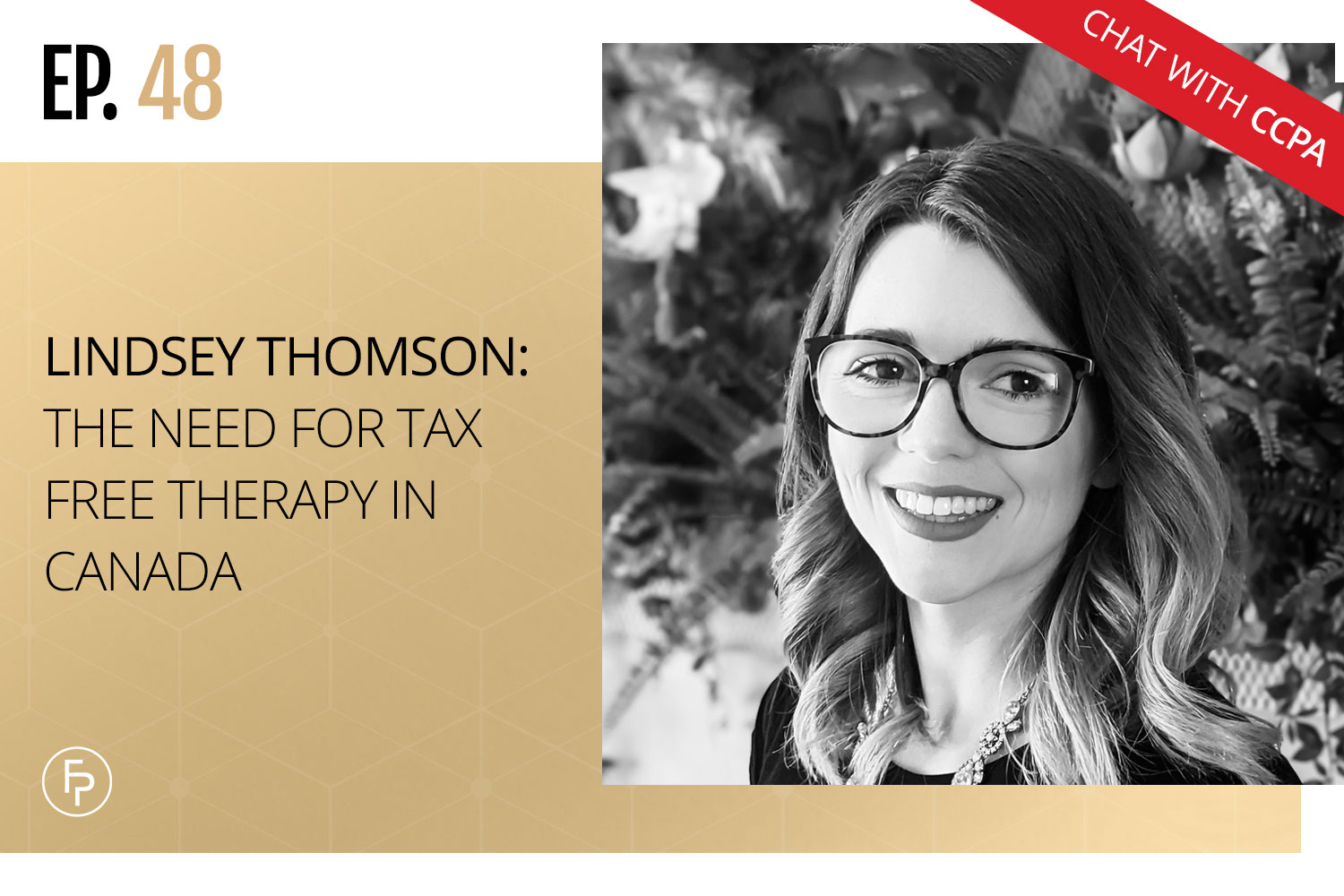 Why is there a need for tax free therapy? What is happening with the Excise Tax bill? How can you add your voice to the campaign of adding psychotherapy and counselling therapy to the list of GST/ HST exempt healthcare practitioners?  
The CCPA is a great organization to join as a Canadian private practice owner. Whether you are solo or in a group, it is always beneficial for therapists to work together and help each other in the process of providing help for others. Over and above that, join a national community of counsellors seeking to change legislation! 
In this podcast episode, I chat with Lindsey about the CCPA, the Excise Tax bill being put into place, and how you can be a part of making mental health more affordable and accessible.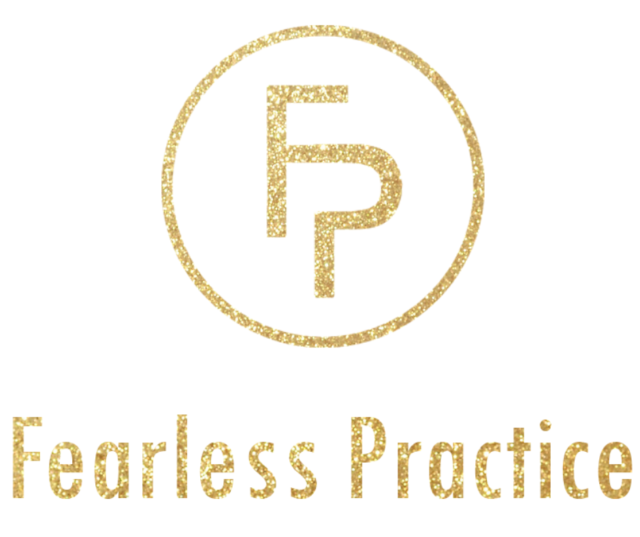 As you know I'm all about seeing you succeed in your Canadian private practice, so in the spirit of keeping things real, check out my Tools and Deals page where you can get free access to my online private practice checklist, as well as discount codes and subscriptions specials on EMRs, website builders, and online practice essentials. Visit fearlesspractice.ca/deals to claim your discount codes and to get more info!
MEET LINDSEY THOMSON
Lindsey Thomson is a Registered Psychotherapist and the Director of Public Affairs of the Canadian Counselling and Psychotherapy Association (CCPA). The CCPA is a national association that represents the needs and interests of Counselling Therapists across Canada, and also advocates for improved mental health service access for all Canadians.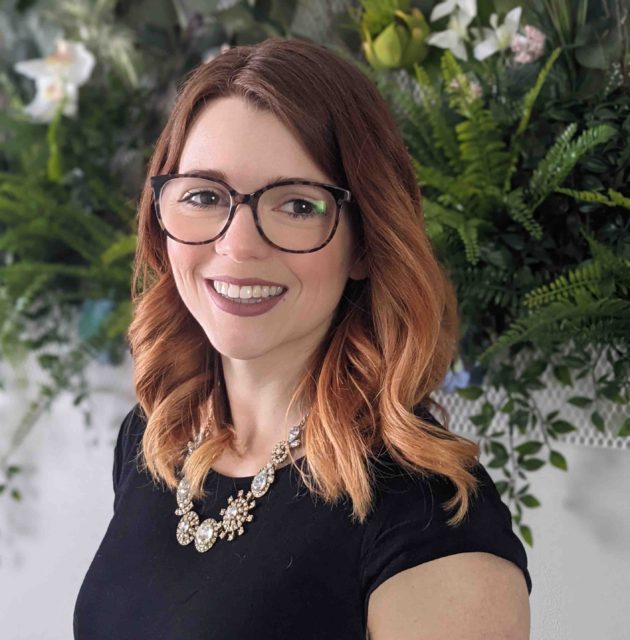 Learn more about Lindsey on her LinkedIn profile, and through the CCPA Instagram profile. 
In This Episode
History of the campaign to remove excise tax 

The current issues at hand 

Bill C-218
History of the campaign to remove excise tax 
The campaign to have GST/ HST removed started back in 2004. In the early parts of the campaign the federal Finance Department considered exempting counsellors but there was one catch.
'What we were told at that time by the Minister of Finance was that we need the profession to be regulated in five or more provinces … check that box, then come back to us, and we can have a discussion. So, between 2004 and 2018 [there was] lots of work done on that.' – Lindsey Thomson
Currently, CCPA recently launched a new campaign looking to remove GST/ HST tax from psychotherapy services. 
'This can be for counselling therapists or psychotherapists, the title depends on the province that you're regulated in. Ultimately, what we're looking at is just having more parity between the professionals that can provide mental health services.' – Lindsey Thomson 
The current issues at hand 
Even though nearly five provinces were regulated, the bureaucratic need changed from needing five provinces regulated to needing the professional title to be the same. The titles differ from province to province because the regulation of health professions is a provincial level decision, which is why it can be complex.
'In 2021, we went back and talked to the Ministry of Finance, but they had a little bit of a different story … what they said was, "Because you haven't used the same title in all five provinces, it's a no-go."' – Lindsey Thomson 
Across regulated provinces, therapists may either be titled psychotherapists or counselling therapists, even though they do the same work and have the same degrees and qualifications. 
'Even though the CCPA provided comparisons of scopes of practices to show the similarities between ethical, educational requirements, and ongoing PD requirements … they still said, "Because the titles are not the same [in each province], we will not acknowledge this"'. – Lindsey Thomson
Though changing a name seems like a quick fix, these colleges have been regulated with these titles for so long that it would also be a complex process to unwind and realign.
Bill C-218 
Now, the angle of the bill has changed to remove the Excise Tax requirement of putting GST/ HST tax on Registered Counselling Therapists and Registered Psychotherapists services. 
You may be asking: why is this even necessary? Is it worth the effort? The simple answer is yes! 
'Counselling therapy and psychotherapy is the most unmet need for Canadians seeking help for their mental healthcare.' – Lindsey Thomson 
Lindsey and her team at the CCPA are calling on the Federal Government to legislatively amend the Excise Tax Act through a financial bill (the bill C-218) that adds the profession of counselling therapy and psychotherapy to the list of GST/ HST exempt healthcare practitioners. 
Sign the petition – it will take two minutes of your time and it will be worthwhile for years to come! 
Connect With Me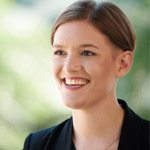 About Julia
Julia Smith, MEd, RCT, CCC, is the owner of Fearless Practice. She specializes in consulting with Canadian counsellors and therapists who want to start a private practice. She also owns a private practice in Halifax, Nova Scotia where she helps teenagers and adults who want to be confident and happy but are feeling weighed down by anxiety, stress, and depression. She also blogs for the Canadian Counselling and Psychotherapy Association. You can read more articles about Canadian counselling and psychotherapy at www.ccpa-accp.ca/blog/.