MICHELLE KENT: OFFERING ECOTHERAPY IN YOUR CANADIAN PRIVATE PRACTICE | EP 90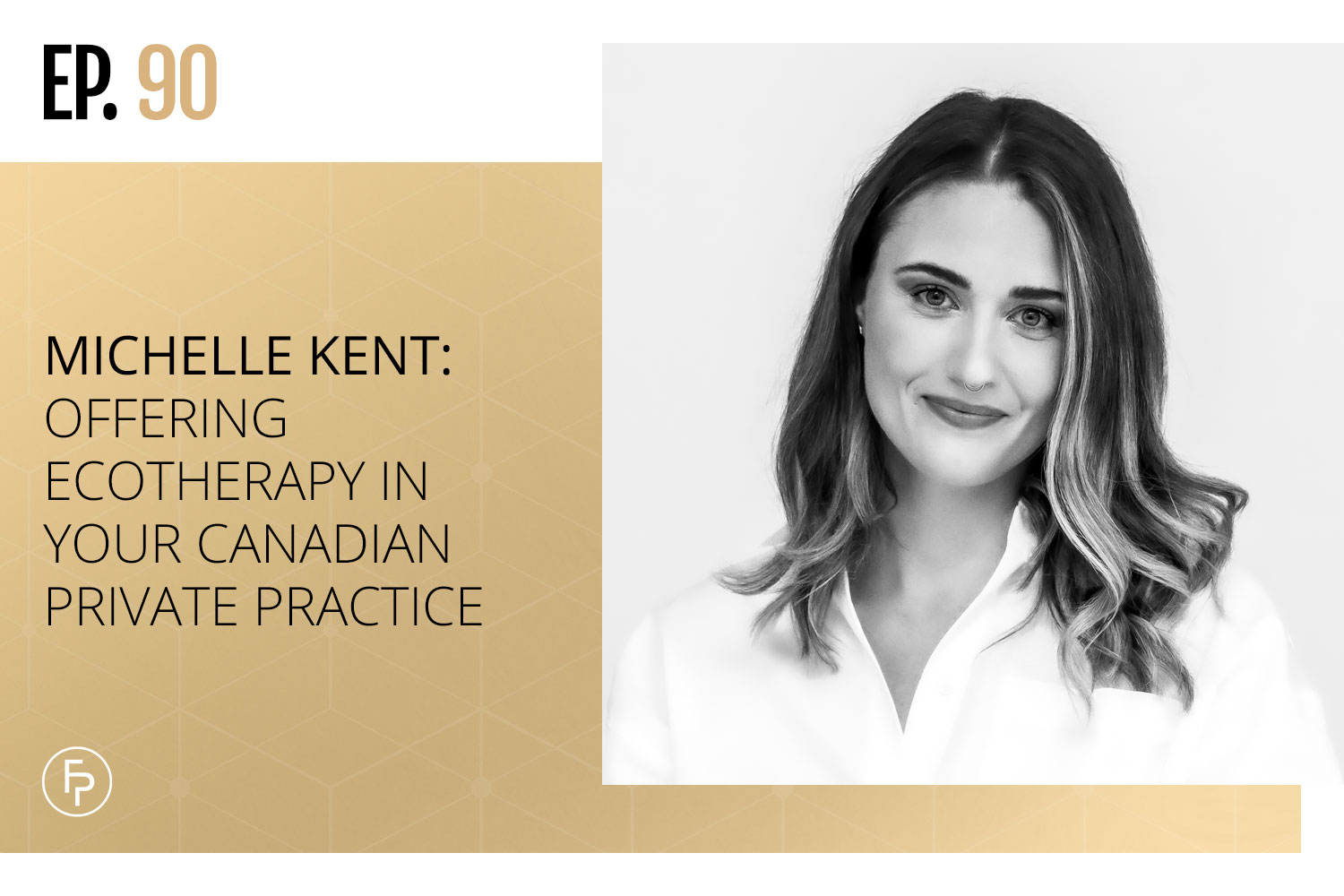 Do you love being in nature for your mental health? Have your clients expressed interest in nature walks to clear the mind and process their difficult emotions? Could you combine these two aspects into a service in your private practice? 
Ecotherapy is a great modality for therapy, and some practices are warming up to it! Of course, with it being outdoors and in an environment that is not easily controlled, it does call for sensitivity around the admin and ethics. However, with a little foresight and a proactive approach, you can offer ecotherapy in your Canadian private practice to the enjoyment and transformation of your clients and your approach to talk therapy. 
In this podcast episode, Michelle and I discuss her approach to ecotherapy and how she offers it to her clients as well as her experience as a new private practice owner.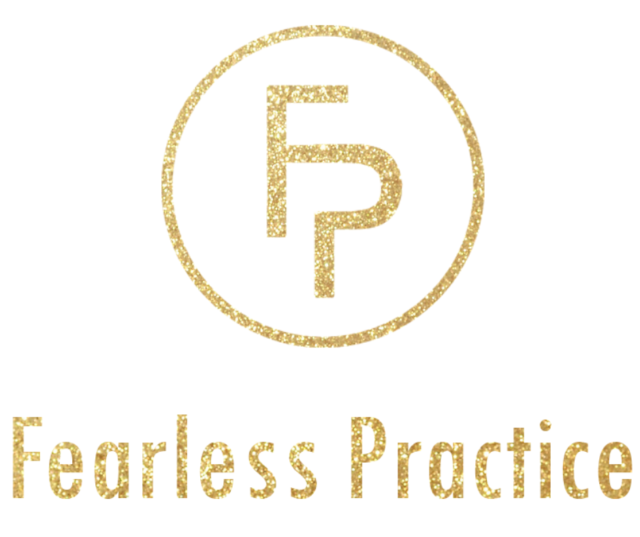 As you know I'm all about seeing you succeed in your Canadian private practice, so in the spirit of keeping things real, check out my Tools and Deals page where you can get free access to my online private practice checklist, as well as discount codes and subscriptions specials on EMRs, website builders, and online practice essentials. Visit fearlesspractice.ca/deals to claim your discount codes and to get more info!
MEET MICHELLE
Michelle is a registered social worker and psychotherapist running her own private practice in Toronto, Ontario. She loves supporting caregivers, millennials and first responders as they develop self-compassion and grow into their most authentic selves. Michelle tends to use a person-centred, trauma-focused and feminist lens.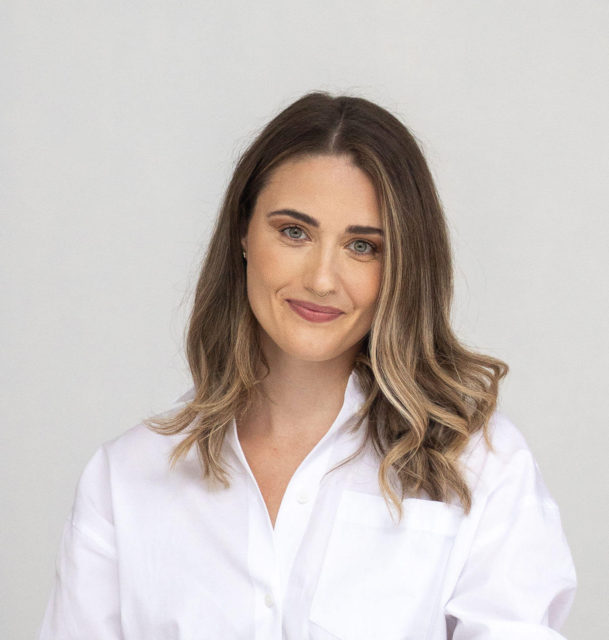 Learn more about Michelle on her practice website, LinkedIn, and Psychology Today profiles. 
In This Episode
Michelle's entry into private practice

Handling the finances 

Julia's tips for getting started 

Offering ecotherapy 

Michelle's advice to listeners
Michelle's entry into private practice
Michelle began her journey as a counsellor working in agencies in Toronto. Even though she enjoyed the work, the amount of work that is required when working in an agency was becoming overwhelming. She had to work longer hours and see clients that weren't always the best fit for her. 
So, Michelle started part-time in private practice in November 2022, and then ended up quitting her agency job and dove full into her new Canadian private practice in March 2023. 
'I think I really needed the change. I didn't want to work for anyone anymore, and my partner was actually a big help with that … just having him echo [my sentiments] and say, "You can do this!" [helped a lot].' – Michelle Kent 
From the encouragement of her loved ones to the good results and transformation that she was seeing in her clients, Michelle decided to take the leap to launch her private practice and become her own boss. 
Handling the finances 
Michelle had some money set aside. Even though there are savings, Michelle is getting married this year as well! So launching a business as well as planning a wedding would make any launch year an expensive one. 
'It's very exciting too, right? It feels like a rollercoaster … you start slowly feeling like you can do this and then the impostor syndrome comes in and you start questioning things, but it's more like, "Keep pushing forward," that's what I've learned at this point.' – Michelle Kent
It can take a while to get the numbers balanced in a private practice, especially in the beginning, since you might still be building up a reliable client caseload and paying off the initial expenses. Although Michelle has been managing well so far by leaning on some small savings and having worked part-time on her private practice before.
Julia's tips for getting started 
These three keys are helpful for any Canadian private practice owner as they launch their business: 
1 – Networking 
2 – Blogging 
3 – Building dynamic content 
'So many therapy website pages are static. There's just a photo and a bio, and I don't know about you, but when I'm searching for a therapist myself I want to hear them. I want to see how they move. I want to hear their voice and feel their vibe, and that really helps me to decide when I chose my therapist.' – Julia Smith 
If you are starting a Canadian private practice, listen to my podcast episode on Canada's Digital Adoption Program grant and how you can apply! 
Offering ecotherapy 
Michelle's private practice offers walk-and-talk therapy otherwise known as ecotherapy. She herself enjoys being outside and appreciates how it helps her mental health, and wanted to extend the same in conjunction with therapy sessions to clients that she knew would be interested because they felt the same about nature. 
Because Michelle's home is located close to Ontario's beaches and walkways, she became certified in offering ecotherapy and decided to add it as a service to her practice. The beaches and walkways are both beautiful and easily accessible to her in-person client base. 
'With walk-and-talk therapy, they say that even just that bilateral movement can help you process while you're talking … and I know even for some clients [that] they don't like sitting static …  I [even] have a client that does virtual walk-and-talk with me!' – Michelle Kent 
However, there are the back-end admin aspects to consider. Michelle spoke with her provincial college and insurance company. 
'You just need to make sure the forms are filled out right. If you are meeting someone [that] their health is okay [for walking] … you probably don't want to be walking in 35 degree heat in Toronto, you'd have a backup plan.' – Michelle Kent
There is extra admin, but it is doable. You need to make sure that you are on the right side of the law with your insurance, college, and clients for this to work well for you and everyone involved.
Michelle's advice to listeners 
Working with a coach in the beginning can be a great confidence booster! Investing in a business coach that gets you and your business is an investment in the success of your new private practice. 
When you feel ready to ask for help with your Canadian private practice, I offer one-on-one coaching to help you lay the strongest foundation possible for your future! Click here to learn more about what I offer and how it can benefit you. 
'If you're like me and you need someone to just give you that push, then it can be worth the investment. Even if it's just a couple of sessions with them, it can make a huge difference and really clear things up for you!' – Michelle Kent 
Additionally, running a practice can be a rollercoaster, so bring yourself back to your "why". What is your reason for starting? How can you remind yourself of your motivation when the day's get tough? 
Connect With Me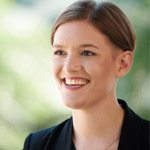 About Julia
Julia Smith, MEd, RCT, CCC, is the owner of Fearless Practice. She specializes in consulting with Canadian counsellors and therapists who want to start a private practice. She also owns a private practice in Halifax, Nova Scotia where she helps teenagers and adults who want to be confident and happy but are feeling weighed down by anxiety, stress, and depression. She also blogs for the Canadian Counselling and Psychotherapy Association. You can read more articles about Canadian counselling and psychotherapy at www.ccpa-accp.ca/blog/.