REBECCA STEELE: HOW RAISING YOUR RATES CAN IMPROVE THE QUALITY OF YOUR WORK | EP 78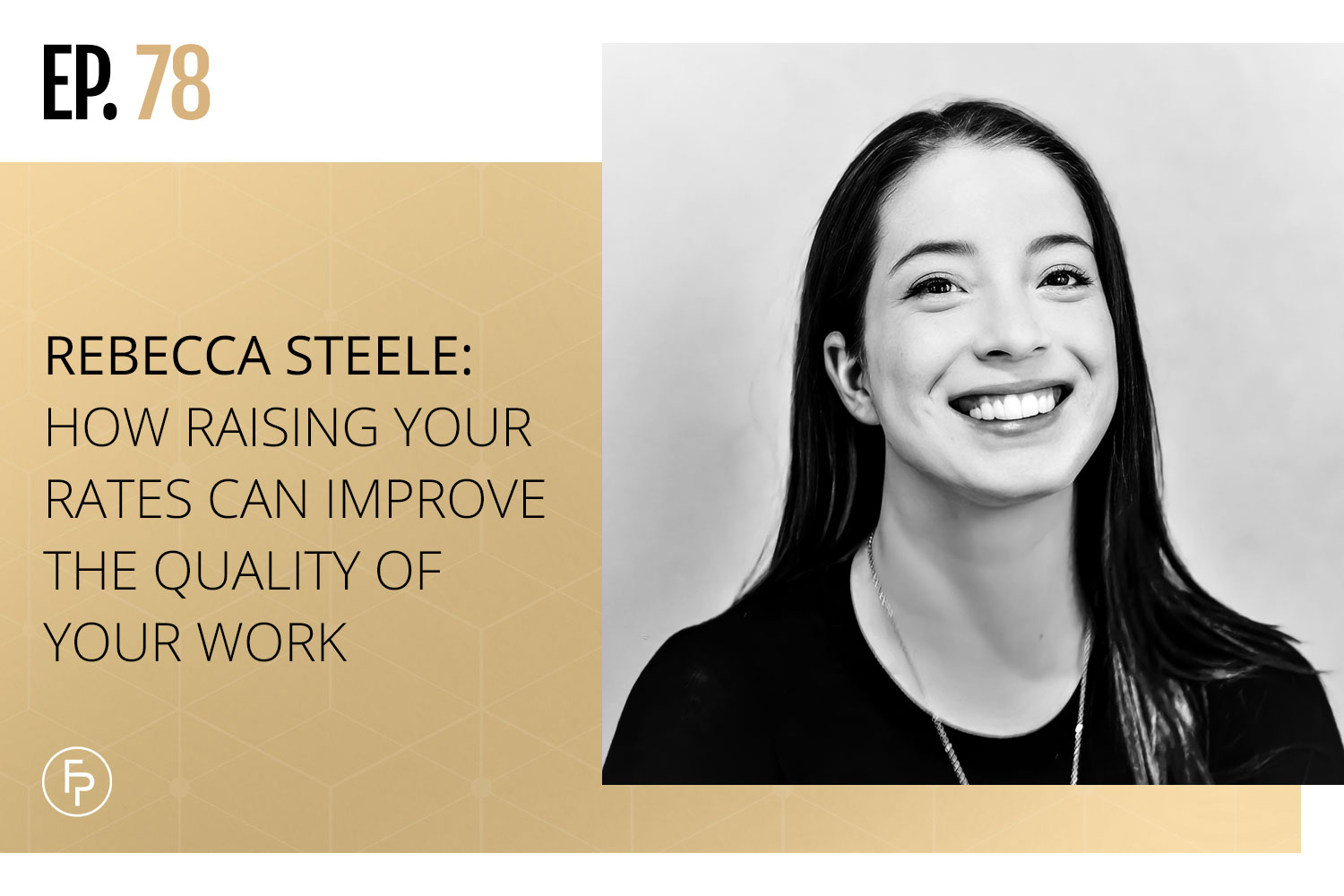 What are the long-term benefits of raising your rates? Why does raising your rates ultimately help your clients as well as your work-life balance? 
Many therapists are nervous about raising their rates and so continue to work for the same pay for years. Ultimately, raising your rates can make you a better therapist, and your clients will come to see that. 
If you know that you want to raise your rates to create time freedom within your work schedule, then this episode is for you. Rebecca and I discuss her process, her fears, how she overcame them, and what she can enjoy now.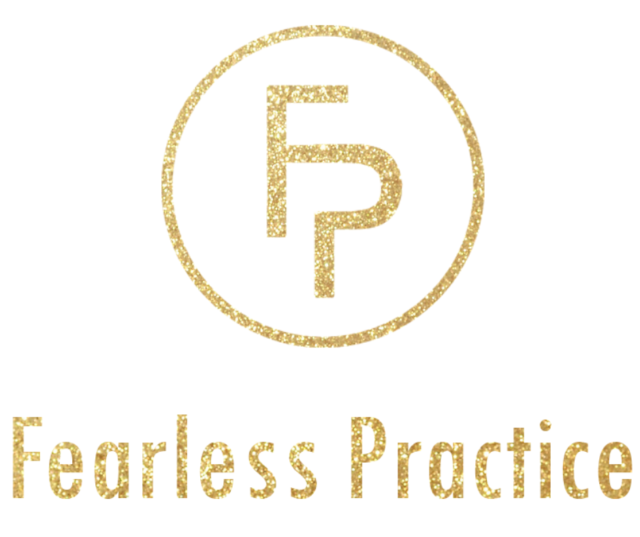 As you know I'm all about seeing you succeed in your Canadian private practice, so in the spirit of keeping things real, check out my Tools and Deals page where you can get free access to my online private practice checklist, as well as discount codes and subscriptions specials on EMRs, website builders, and online practice essentials. Visit fearlesspractice.ca/deals to claim your discount codes and to get more info!
MEET REBECCA
For 9 years Rebecca has worked towards helping adults dealing with anxiety, depression, or trauma to find their healing path and experience relief, wholeness, and fulfillment. She loves using a depth-therapy approach to support clients' healing process.
She has two masters-level clinical counselling degrees: a Master of Social Work (MSW) degree and a Master of Arts (MA) degree in Spiritual Care and Psychotherapy.
She is a Registered Social Worker, Psychotherapist, and a Canadian Certified Counsellor. She is also a HeartHealing® Practitioner and a Clinical Counselling Hypnotherapist (C.Hyp™)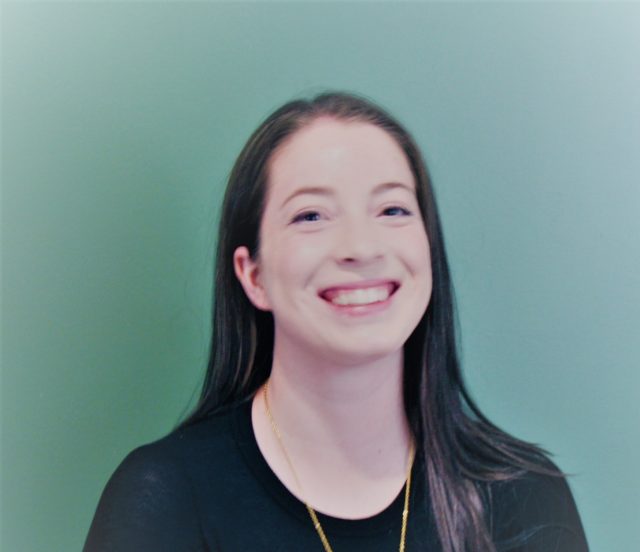 Learn more about Rebecca on her website, Psychology Today, and LinkedIn profiles.
In This Episode
Rebecca's Canadian private practice experience 

Overcoming the initial fear of raising rates 

The benefits of time freedom 

How raising rates supports your work
Rebecca's Canadian private practice experience 
Rebecca has been running her private practice for the past seven years. Once she got her Masters of Social Work (MSW), she noticed fewer issues with people leaving therapy because more insurance companies cover social workers. 
'So, with social work, what we're allowed to do is call our[selves] a registered social worker, psychotherapist. Or, if we call our[selves] a psychotherapist, we just still have to also mention that we're also … registered social workers as well just so that people know the context of our background and our actual designation.' – Rebecca Steele 
To grow her Canadian private practice, Rebecca invested in good quality services for herself to help her run the business and to provide high-quality service with a professional feel for her clients. One of these was to get a great website up and running. 
'Every time I upgraded my website, I noticed a lot more people would reach out as a result.' – Rebecca Steele 
For example, one of Rebecca's top tips for upcoming Canadian private practice owners, or those wishing to boost their marketing efforts, would be to invest in a great picture of yourself. One that is both professional and approachable, authentic and genuine. 
'I didn't notice a big change in terms of quantity. I attribute that more to marketing approaches and getting myself out there.' – Rebecca Steele 
Overcoming the initial fear of raising rates 
'I had a lot of clients that had been with me for a while and there was a big discrepancy between what their fee was and what I was charging new clients. So, there was a lot of emotions to work through in terms of raising [my fees] significantly for them, and [Julia] really helped to coach me through that … I'm really glad that I did it.' – Rebecca Steele 
A burned-out therapist may struggle to provide the standard of therapy that they aspire to for their clients, let alone their work; long hours for little money can take a huge toll on a therapist's mental and physical health since the work they do is already intensive. 
Raising your rates is therefore not only beneficial to the work that you do in terms of giving yourself the chance to take off extra hours which a raised rate allows you to do, but it also helps your clients. When you are at your best, you are at your best capacity to help them.
The benefits of time freedom
'One of the reasons why I got into private practice was to have freedom in my life, and there's a certain point as a therapist – at least for myself – where you're busy to the point that the freedom and the reason why you got into private practice is not happening, and the benefits that you are looking for [are] not manifesting anymore.' – Rebecca Steele 
For most therapists like Rebecca, starting and running a Canadian private practice opens a doorway to experiencing more time freedom because you become your own boss and choose your hours and your work experience. You get to structure your days and weeks how you need to so that you can suit your professional life with your personal one, and can therefore attend to everything without having to sacrifice either work or private life. 
'I really value time freedom in my life … if we really respect how much it takes out of us to have a session, then that means … that one hour of therapy is equal to about four hours … and to honor that we need time to wonder, [and] to engage with other interests and parts of our life to be able to show up fully and be present with people. I felt like it was a win-win for me and my clients.' – Rebecca Steele 
How raising rates supports your work 
Of course, not all clients were pleased with the increase in the beginning, but the long-term benefits for both the clients and the therapist outweigh that initial discomfort and change. 
'It takes a long time to figure this out… to not work all the time, can be very uncomfortable at first! … But knowing that if you just work all the time [and] that it's not healthy … and if you want to be doing this in 30 years, seeing 30 clients a week ain't it! It's not going to allow you to be a therapist in 30 years … it's going to burn you out.' – Julia Smith 
It is important for you – as a therapist and as a human being – to have a life outside of work that fulfills you so that you can then do what you like to do without dreading each new week. 
You can create a work-life balance that resonates with you, especially since you and your life will change . So, by practicing this, you can begin to get used to changing your work-life balance for when each aspect needs more or less attention from you. 
'It's fluid – something that's working for a couple of months might stop working after a couple of months and that's a process too to get used to maybe changing your schedule every couple of months or when you feel the need to.' – Julia Smith 
Of course, you can offer a sliding scale, refer out, or talk about accessibility options to clients of yours that you know need the extra support, so that there is a continuation of care. Allow your clients the space to express themselves and their needs, share yours, and see what the best step is going forward for both of you.
Connect With Me
Resources Mentioned and Useful Links:
Ep 77: Trying a 50/50 Work Week | EP 77 
Learn more about the tools and deals that I love and use for my Canadian private practice
Sign up for my free e-course on How to Start an Online Canadian Private Practice
Jane App (use code FEARLESS for one month free)
www.beamlocal.com/fearless get some discounts for your new website! 
Listen to my podcast episode on how to ethically and sustainably raise your rates to help yourself, your business, and your clients! 
Learn more about Rebecca on her website, Psychology Today, and LinkedIn profiles – and check out her free dream journal prompt! 
Rate, review, and subscribe to this podcast on Apple Podcasts, Google Podcasts, Stitcher, Spotify, Amazon, and TuneIn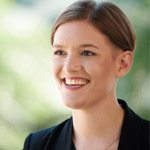 About Julia
Julia Smith, MEd, RCT, CCC, is the owner of Fearless Practice. She specializes in consulting with Canadian counsellors and therapists who want to start a private practice. She also owns a private practice in Halifax, Nova Scotia where she helps teenagers and adults who want to be confident and happy but are feeling weighed down by anxiety, stress, and depression. She also blogs for the Canadian Counselling and Psychotherapy Association. You can read more articles about Canadian counselling and psychotherapy at www.ccpa-accp.ca/blog/.