SHANNON SMITH: STARTING A SECOND CAREER AS A THERAPIST | EP 96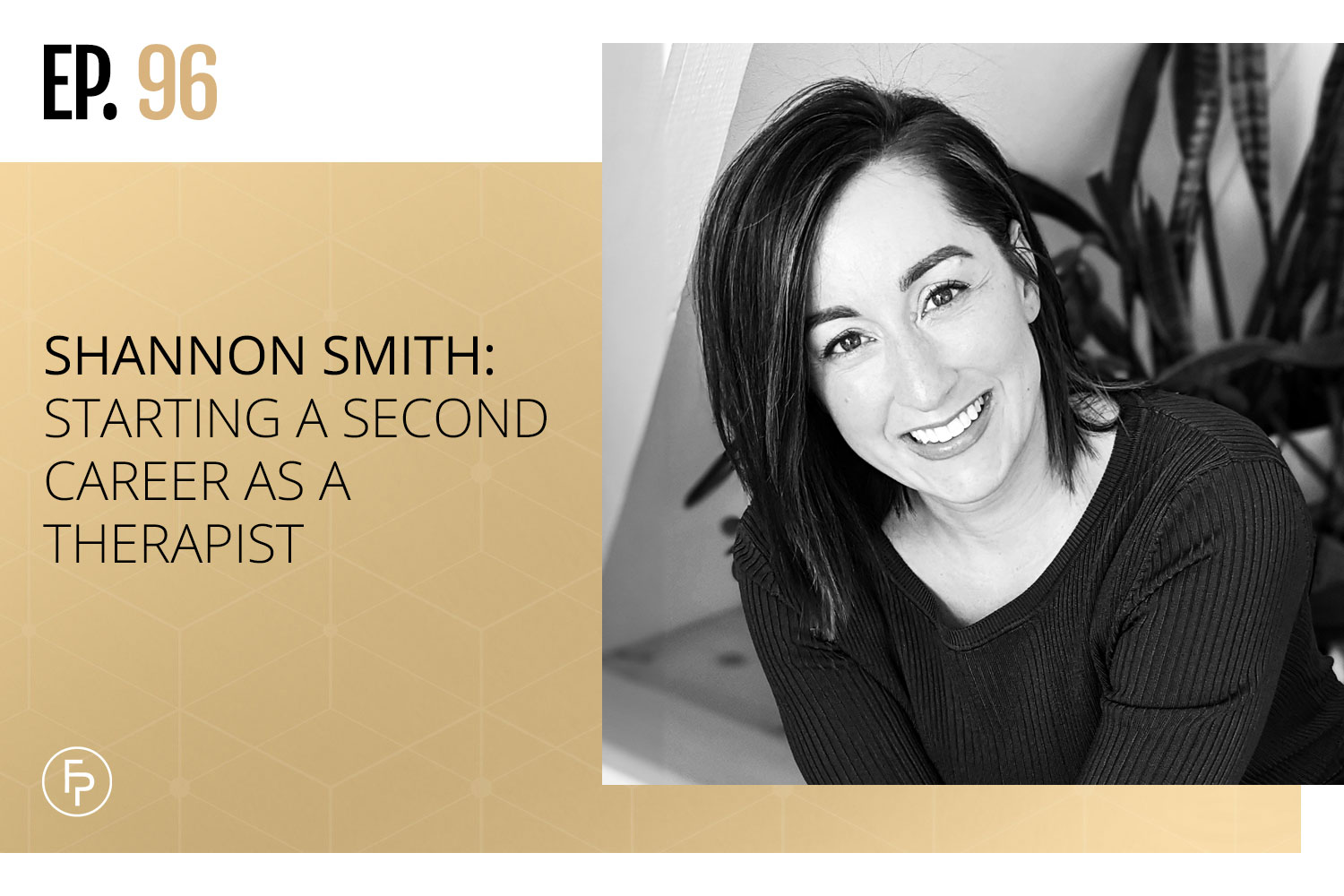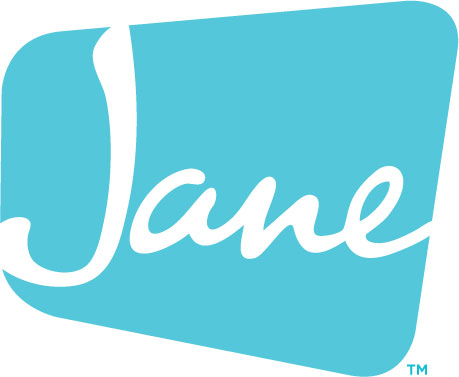 Jane is an all-in-one health and wellness practice management platform designed to be helpful to you, no matter how or where you practice. Available online and on any device, Jane offers branded online booking, beautiful scheduling, insurance management, customizable charting, online intake forms, patient reminders, integrated payment processing, online appointments (telehealth) and more! Use the code FEARLESS at signup to receive your first month completely free!
MEET SHANNON
Shannon Smith is a Registered Counselling Therapist (candidate) and a certified Intuitive Eating Counsellor. Her background is mental health nursing; she worked in Halifax's Eating Disorder Program for 15 years.
Shannon believes when we lose sight of who we are, several common issues can arise, including anxiety, disordered eating, and negative body image. She works with clients who want to feel more comfortable in their own skin, and more connected to themselves and others.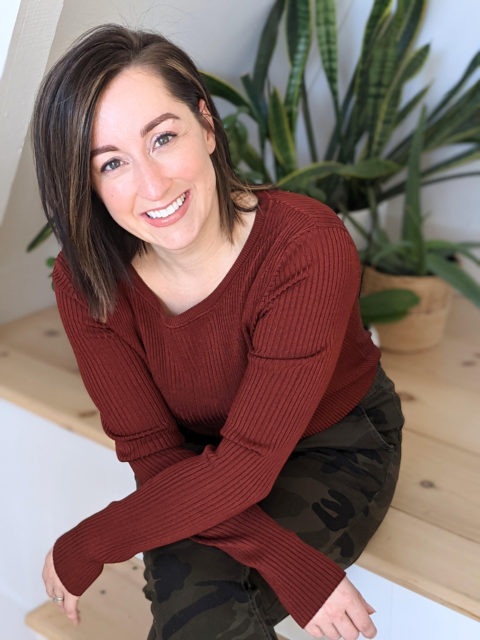 Learn more about Shannon on her website and Instagram page.
In This Episode
Doing an MA during the pandemic 

Launching a private practice 

Using social media wisely 

Doing in-person versus online 

Setting rates that align 

Shannon's advice for listeners
Doing an MA during the pandemic 
'I feel like it took my whole life to make the decision but once I did it was almost overnight.' – Shannon Smith  
In August 2020, Shannon began looking into various masters programs to become a therapist. The program that she ended up choosing had its deadline within that week, so she spent a couple of days rushing to get everything ready to apply to begin that September. 
She studied online for most of her degree and completed her practicum in person over the last eight months. 
'The flexibility was really perfect for me to be able to continue working, I also have a family, so yeah, it was a great experience.' – Shannon Smith 
In December 2022 Shannon completed her MA degree, and then started her journey into private practice. 
Launching a private practice
'I launched my private practice March 1st [2023] and I was officially a Registered Counselling Therapist candidate on February 18th, so within two weeks I jumped in!' – Shannon Smith 
On March 1st Shannon opened her Canadian private practice, on March 2nd she had her first client, and on March 3rd her second client, and it slowly continued to steadily grow from there on out. 
'It's been a really interesting and good journey. I've been happy with the steady pace of it. I'm not full yet but I only offer three days a week right now [because] it is something I want to do part-time alongside my other self-employment in nursing.' – Shannon Smith 
Shannon has noticed that the majority of her clients are coming in through her website, through her previous connections from her years working in the eating disorder field, and also through Instagram.
Using social media wisely 
Because so many people use social media daily, it is a great tool for businesses to use to connect with their ideal clients because the digital world has become like another marketplace for sharing and finding information. 
However, it can be a taxing environment, both for a person's mental health and energy, and also for counsellors that try to find the right ways to market themselves and their practices ethically. 
'I realized that I needed a thicker skin to be on Instagram more and also just [to] monitor my own mental health, and how much time I should be putting into that in terms of the reward that comes from that [social media investment].' – Shannon Smith 
Social media is also like a trial and error environment where you need to be creative and experiment a little to see what works for you, and also seeing what works and attracts your ideal clients to you. 
Doing in-person versus online 
Shannon chooses to only do online virtual therapy with her clients. 
'I love working from home, it's a big reason why I wanted to go into working for myself.' – Shannon Smith
She works on Mondays, Wednesdays and Thursdays. She has young children that she wants to take to and from school, be around for, and also make time for her personal hobbies and routines. 
'When you open up that door to in-person, you might potentially lock yourself in because those clients only want to see someone in person and it can be difficult; "I didn't really want to do this, but now I feel obligated to those clients to do it."' – Julia Smith 
Choose the system that works best for you, and you will find the clients – or they will find you – clients that also want the same format that you offer.
'I have the belief [that] if you can market yourself in a really great way, you don't have to be searching for clients … and if you are an awesome therapist too!' – Julia Smith
Setting rates that align 
Setting rates is a common struggle amongst counselors and workers in the mental health field. One of my podcast episodes goes over how to ethically set and raise rates for new and current clients, and you can get the full information there. 
However, consider setting your rates in a way that allows you to be financially taken care of and consider offering Open Path services for clients that require some additional financial assistance or donating to mental health organizations each year.
'If somebody's looking for help and  they can't afford your fee, you can refer them to that not-for-profit directory and then you will have a profile there … and then they sign up [for you] there … it takes away all that admin and the sliding scale conversations.' – Julia Smith
Who you are as a charitable person does not have to be reflected in you losing out on income. There are many ways for you to care for your community without it having to impact you financially in the process. 
Shannon's advice for listeners 
Don't overthink it! If this is something that you want to do, then just give it a try! Start small, get some information and extra support, then build this slowly. It doesn't have to be all or nothing. 
Connect With Me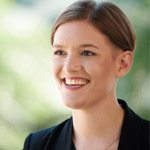 About Julia
Julia Smith, MEd, RCT, CCC, is the owner of Fearless Practice. She specializes in consulting with Canadian counsellors and therapists who want to start a private practice. She also owns a private practice in Halifax, Nova Scotia where she helps teenagers and adults who want to be confident and happy but are feeling weighed down by anxiety, stress, and depression. She also blogs for the Canadian Counselling and Psychotherapy Association. You can read more articles about Canadian counselling and psychotherapy at www.ccpa-accp.ca/blog/.