SHELLY QUALTIERI: USING LIFELONG EXPERIENCE IN A NEW PRIVATE PRACTICE | EP 95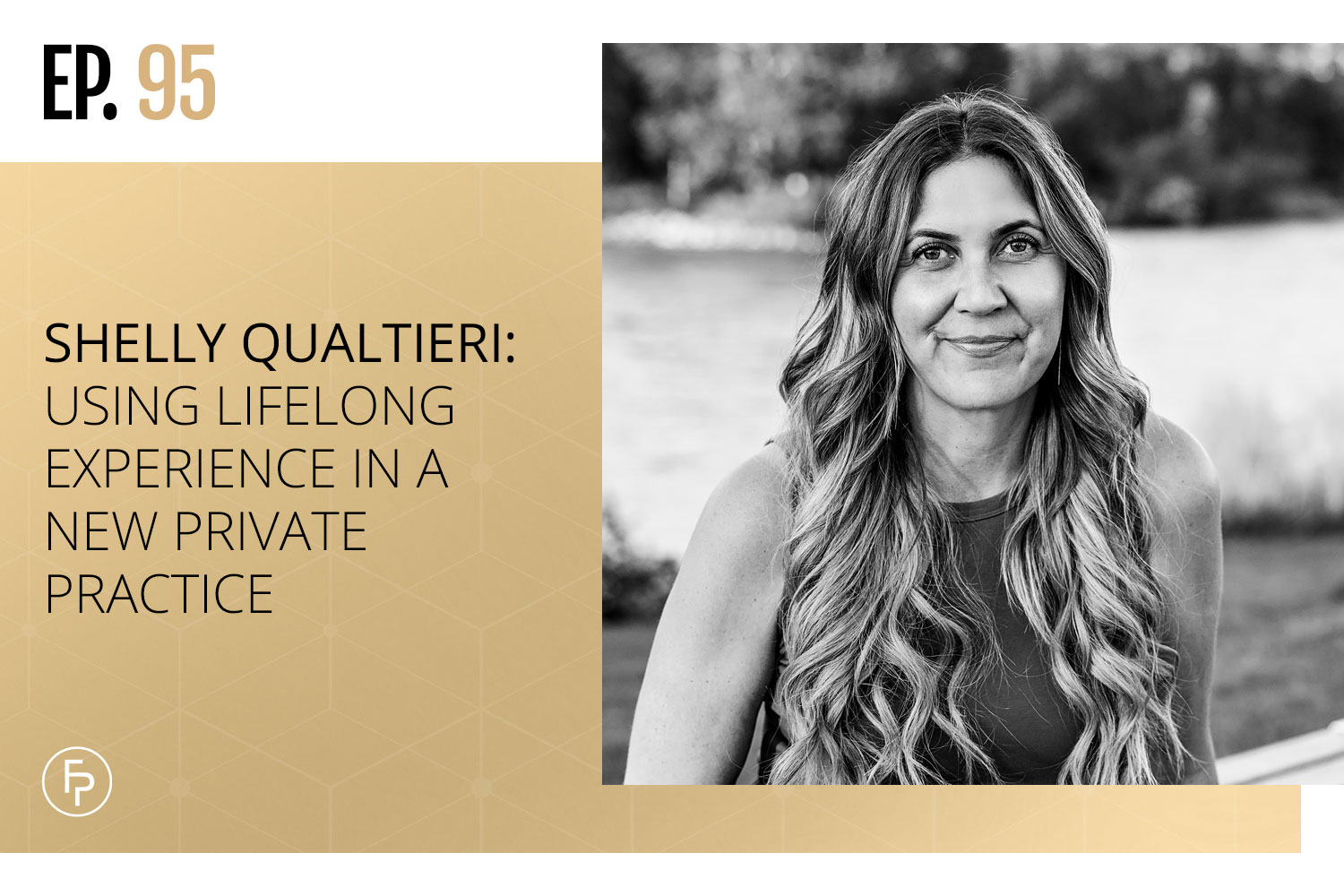 Do you have a wide and varied range of experience from your years in the helping profession? How can you bring these skills and life experiences together into a Canadian private practice that you can run as your own boss? Are you worried about walking the right path? 
You can always learn how to incorporate your mental health field experience! Your years working as a student, abroad, or part-time can all lead you to the path that you want to be on. With intention and passion, you will create a life that feels right for you when you take the action to create it. 
In this podcast episode, Shelly and I discuss how she came to start her own private practice after 30+ years of working in and around the helping profession. She trusted the path and followed her heart, and it brought her to a place where she enjoys doing her daily work. Come listen and learn!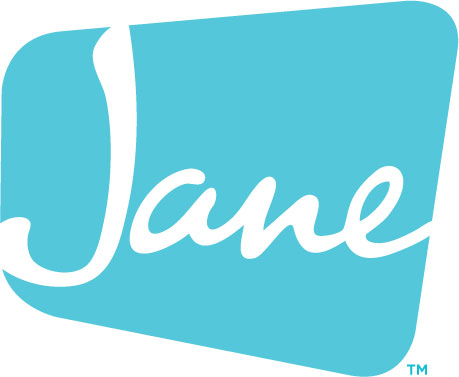 Jane is an all-in-one health and wellness practice management platform designed to be helpful to you, no matter how or where you practice. Available online and on any device, Jane offers branded online booking, beautiful scheduling, insurance management, customizable charting, online intake forms, patient reminders, integrated payment processing, online appointments (telehealth) and more! Use the code FEARLESS at signup to receive your first month completely free!
MEET SHELLY
Shelly is the owner of Shelly Qualtieri & Associates Counselling & Coaching. Her goal is to create a safe and supportive space for teens and adults to feel a little lighter after each session, empowered and more in control of their life – with understanding the root cause of the challenges while providing practical tools and strategies to implement in their lives.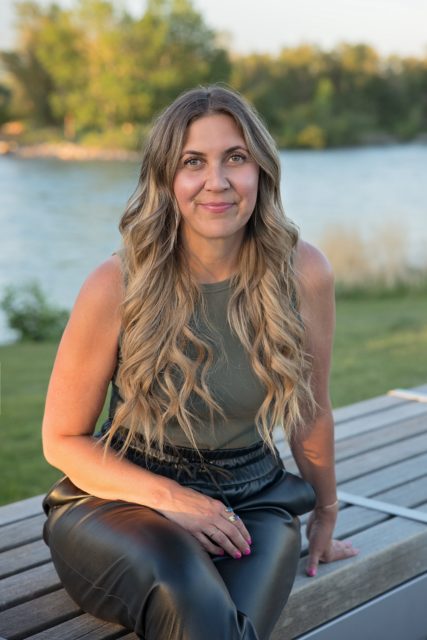 Learn more about Shelly on her website, Facebook, LinkedIn, and Psychology Today profiles.
In This Episode
How Shelly became a social worker 

Taking the leap to start a private practice 

Building up the business 

Julia's tips for filling up your associates' schedules 

Shelly's advice to private practitioners
How Shelly became a social worker
'I've been a social worker, and in the helping field, for about 32 years.' – Shelly Qualtieri 
In university, Shelly started out working on a sociology degree and by her third year, she was working full-time nights and volunteering for seven years. 
Shelly then worked and studied for some time in Australia before moving back to Canada, working with people that struggled with severe mental illness in relation to addiction. 
'I again found myself working in the justice system with a lot of police and asking lots and lots of curious questions … Then I had my third baby, and it got a little much, so I moved into the realm of teaching at universities for a little bit on some contract [work].' – Shelly Qualtieri 
After working for universities, Shelly then spent five years working with domestic violence victims and survivors. And finally, Shelly has now opened her own practice, with all the experience that she has gained!
Taking the leap to start a private practice 
Shelly had struggled with a challenging manager, and she got to a point where she knew that she needed a change. 
Once she decided to quit and do something different, Shelly reconnected with a friend that had been working in private practice as a side hustle for years before recently going full-time, and she felt ready to do the same. 
'She was my mentor and kind of pulled me along and showed me what a website [was] and how to do that, and how to use Fiverr, and all the things! … She was actually the one who sent me my very first client as well.' – Shelly Qualtieri 
Within 14 months, Shelly had a full-time schedule and was working out of an office. 
Building up the business 
Through intentional learning from books, podcasts like Fearless Practice, and asking questions, Shelly has been able to learn the entrepreneurial skills that it takes to start, run, and maintain a successful Canadian private practice. 
'You're not just doing therapy work. That is the easy part, for me. Now I'm trying to figure out how to do a website, and booking systems, and how to do accounting … It was a lot, so actually, that was when I hired my first virtual assistant.' – Shelly Qualtieri 
Shelly's assistant was the first person that was a part of her team, and it was a huge help for her. Additionally, this is where she also learned about the importance of having great systems. 
'Jane [App] has literally been life-changing, for myself, for my associates. I absolutely love it, and I did not know that I actually needed this … It's kind of like the virtual assistant that you [didn't] know you needed until you've got it there.' – Shelly Qualtieri 
Julia's tips for filling up your associates' schedules 
If you can, avoid naming your practice after yourself.  Consider finding a name that is not identifiable completely to you. 
Once you separate your name from your practice name, referrals that come through would most likely be more open to seeing your associates, since your name is not the business name.  
Additionally, you can raise your personal rates so that clients end up working with your associates, and if they really want you then they can pay your fees. 
'Make your rates high so that it means that less people can afford to see you, but then great! [Because] you have all these other amazing therapists for a lower price that then they can see.' – Julia Smith 
Shelly's advice to private practitioners 
Ask lots and lots and lots of questions! Especially those that you look up to and know have had experience in the field that you are entering into. 
'Not only is it helpful to have VAs and things when you have a private practice, it is so helpful to ask all the questions and get the support while you're doing it! Or trying to figure it out.'– Shelly Qualtieri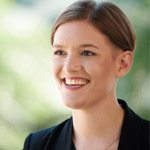 About Julia
Julia Smith, MEd, RCT, CCC, is the owner of Fearless Practice. She specializes in consulting with Canadian counsellors and therapists who want to start a private practice. She also owns a private practice in Halifax, Nova Scotia where she helps teenagers and adults who want to be confident and happy but are feeling weighed down by anxiety, stress, and depression. She also blogs for the Canadian Counselling and Psychotherapy Association. You can read more articles about Canadian counselling and psychotherapy at www.ccpa-accp.ca/blog/.