Why You Must Have Insurance in a Canadian Private Practice
Starting a Canadian Private Practice
Not A Choice
This step is really, really easy and there is no debating. To be a Canadian counsellor in private practice… you NEED insurance! Getting insurance is not only important for counselling clients but it is also really important if you are using an online records management system or a website. You need insurance to protect yourself from cyber issues, like breaches of privacy that could end up in a lawsuit!
Where Do I Get Insurance?
If you are a Certified Canadian Counsellor (CCC) you have access to purchase professional liability and commercial insurance from bms. With basic annual insurance starting in the mid $200's, it's a no brainer, GET INSURANCE. If you decided not to be certified, insurance can be A LOT more expensive as you won't get the deal from being a CCC.
How Much Coverage Do I Need?
It depends on many factors such as where you're practicing, your experience level, and what may be required of you if you're practicing at a group clinic. If you are new to private practice and do not have many years experience as a counsellor, I recommend being safe rather than sorry and selecting the highest amounts of coverage for both professional and commercial liability. There are also many other sub sections when applying for insurance that you will have to select coverage for based on the set up of your private practice. If you get confused, you can go to their website to learn more or contact bms to ask questions.
Disclaimer: The information provided through this blog is for informational purposes only. It is not clinical or consulting advice. E-subscribers and website visitors are receiving general advertising and information about starting a Canadian private practice and should not act upon this information without seeking professional consultation.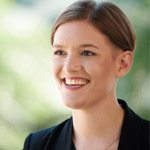 About Julia
Julia Smith, MEd, RCT, CCC, is the owner of Fearless Practice. She specializes in consulting with Canadian counsellors and therapists who want to start a private practice. She also owns a private practice in Halifax, Nova Scotia where she helps teenagers and adults who want to be confident and happy but are feeling weighed down by anxiety, stress, and depression. She also blogs for the Canadian Counselling and Psychotherapy Association. You can read more articles about Canadian counselling and psychotherapy at www.ccpa-accp.ca/blog/.