BANK AUDITS AND RETIREMENT: WRAPPING UP THE 2022 FINANCIAL YEAR | EP 52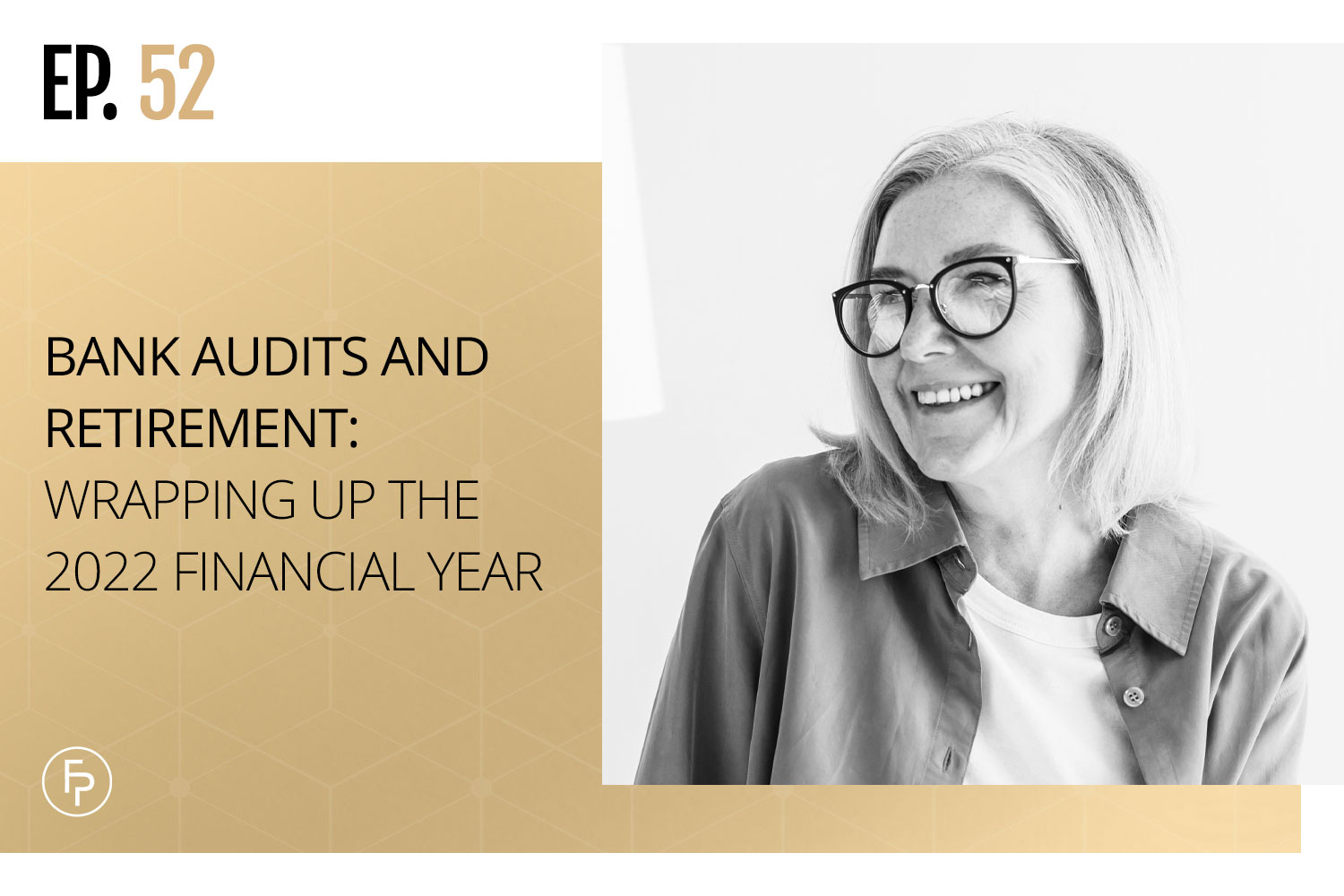 2022 is almost over, and 2023 is right around the corner! As the year draws to a close, how do you consolidate your finances? What are the goals that you have set for yourself? Have you been thinking about planning for retirement?
Whether you are reassessing where your money has gone in your Canadian private practice, to where you want to spend less or more, or redirect a new stream of income, now is the time to look at the books. 
In this podcast episode, I discuss doing a small bank audit of your Canadian private practice to make sure that your plans and your finances are in order, which will help you start the new year with a spring in your step!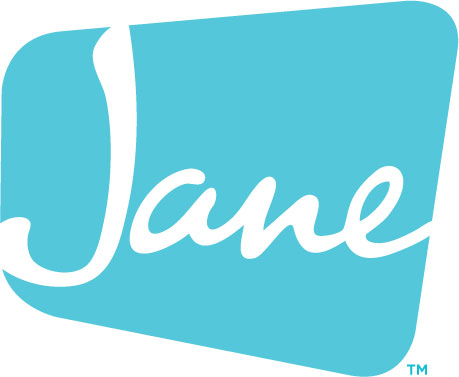 Jane is an all-in-one health and wellness practice management platform designed to be helpful to you, no matter how or where you practice. Available online and on any device, Jane offers branded online booking, beautiful scheduling, insurance management, customizable charting, online intake forms, patient reminders, integrated payment processing, online appointments (telehealth) and more! Use the code FEARLESS at signup to receive your first month completely free!
In This Episode
How to save money on transactions 

Pick the right credit cards 

How to save money when you receive payment 

My money tips for new Canadian private practice owners  

Have you thought about retirement?
How to save money on transactions  
With my business plan, I get 25 transactions for $20 every month. Sometimes I am under that amount, but a lot of times I do make more than 25 transactions, which means that I have to pay extra fees over and above the $20 I already pay. 
My business bank advisor and I discovered why I had so many transactions and a simple way to resolve the issue. 
'He suggested reaching out to [Jane App] and seeing if it could just be a weekly deposit instead of every couple of days … and then that would mean that my transactions would stay under 25 because that was the culprit.' – Julia Smith 
Simply and quickly, I was able to change my payment system with Jane App to deposit money into my account every Tuesday, saving me lots of extra monthly fees!
Pick the right credit cards
Depending on your lifestyle and work habits, you can pick a different type of credit card that will best suit your spending needs while earning you some great rewards. 
For myself, I prefer cash-back credit cards because I don't travel that much, so points are not necessary for me. 
'We looked into my business credit card and made sure that it was the best fit and [gave me] the highest amount of cash-back that I could get with each transaction, so that was awesome!' – Julia Smith
How to save money when you receive payment 
Some banks will charge you up to $17 when you receive wire transfers for payments owed to you. 
If you often receive payments from other companies or entities for services rendered, reach out to them and see if they can pay you through electronic transfer funds (ETFs) instead of wiring the money through. 
My money tips for new Canadian private practice owners 
'Talk to your business bank advisor and make sure that you are on the right plan for your business.' – Julia Smith 
Research the different types of business bank accounts that you can get from Canadian banks to find the one that's the right fit for you 

Set up a separate business bank account from your personal one to keep track of different funds and spending 

Get a credit card for your Canadian private practice – your accountant will thank you for it too since it will be easier to track spending! 
Have you thought about retirement? 
Even though I started my Canadian private practice when I was 28, before that, I had completed an undergraduate degree, worked for a few years, and then went back to complete my master's degree. All of that took time, effort, and money. 
'It was my first job, and I was trying to make money and survive that year, and pay the bills! So, I did not put that much money [away] that first year.' – Julia Smith 
I prioritised setting up my private practice and getting it launched well and off the ground, thinking that I would save later. Don't get me wrong, I have been putting a little money away each month, but nothing significant yet. 
However, throughout the years, I have figured out a plan on how I would save for my retirement. How I plan to save for retirement is to fill up my tax-free savings account (TFSA) account, and then save money in my registered-retirement savings plan (RRSP). Always talk to your back advisor to help you find a retirement plan that is best for your situation!
'With this TFSA account connected to my SmartFolio, I put money in each month, and I've selected a retirement plan … then that money gets invested into index funds. So, the hope is that by the time I retire, that plan will have done really well, and I will be making money from investing each month.' – Julia Smith  
I am committed to putting more money into my BMO SmartFolio retirement fund so that I can retire with peace of mind. I love that the management fee is below 1% and that a BMO bank investor is still watching the portfolio! With retirement, you have to make it a priority, and set yourself up for future success. You will thank yourself years down the line!
Connect With Me
Resources Mentioned and Useful Links:
Ep 51: Lisa Simone Richards: PR Essentials for Canadian Private Practices 
Article: How to Set Up a Canadian Private Practice Website 
Sign up for my free e-course on How to Start an Online Canadian Private Practice
Listen to my episode about building the financial foundation of your Canadian private practice with Linzy Bonham
It's easier than ever to invest online, without investing alone. Save time and money by giving BMO SmartFolio a try! Use my code or link below and you'll get $50 cashback, plus up to $1,000 cash-back. It takes as little as 15 minutes to open an account!
Rate, review, and subscribe to this podcast on Apple Podcasts, Google Podcasts, Stitcher, Spotify, Amazon, and TuneIn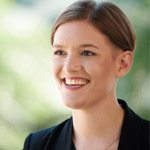 About Julia
Julia Smith, MEd, RCT, CCC, is the owner of Fearless Practice. She specializes in consulting with Canadian counsellors and therapists who want to start a private practice. She also owns a private practice in Halifax, Nova Scotia where she helps teenagers and adults who want to be confident and happy but are feeling weighed down by anxiety, stress, and depression. She also blogs for the Canadian Counselling and Psychotherapy Association. You can read more articles about Canadian counselling and psychotherapy at www.ccpa-accp.ca/blog/.