LUC GREY: FOLLOWING YOUR ENTREPRENEURIAL CALLING AS A THERAPIST | EP 91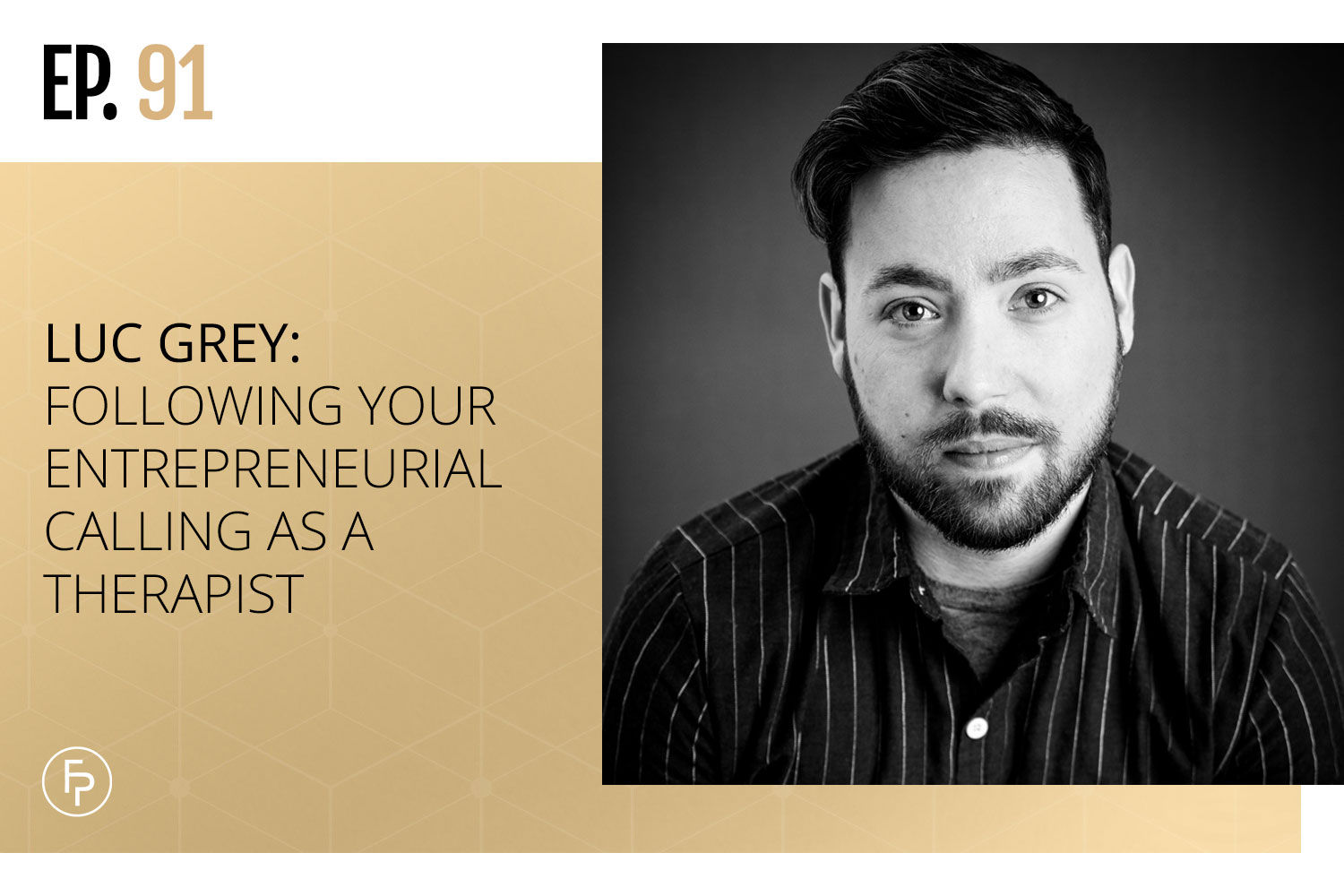 Are you working on your masters degree? How can you plan your practicum and private practice journey at the same time? Which great benefits can you enjoy from working with supervisors and counsellors when starting your new practice? 
There is so much to learn about Canadian private practice! There is no "right" way to go about it, because – as long as it's legal – you can go about creating your own private practice in a way that suits you. Whether you are just beginning your career or have been a therapist for decades, you can create your business in a way that suits your life as well as the needs of your clients. 
In this podcast episode, I chat with Luc and their experience as a working student and how he started his private practice journey while finishing his practicum, and what he did to succeed in both.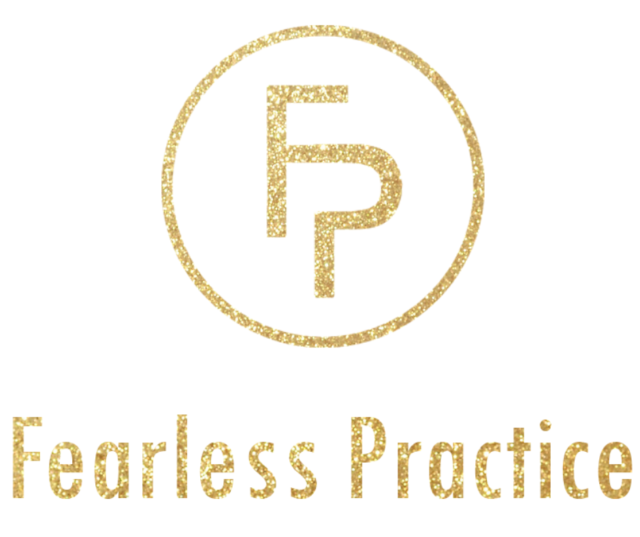 As you know I'm all about seeing you succeed in your Canadian private practice, so in the spirit of keeping things real, check out my Tools and Deals page where you can get free access to my online private practice checklist, as well as discount codes and subscriptions specials on EMRs, website builders, and online practice essentials. Visit fearlesspractice.ca/deals to claim your discount codes and to get more info!
MEET LUC
Luc is a counsellor and qualifying psychotherapist in Ontario that values offering counselling that is person-centred, trauma-informed, and anti-oppressive.  His experiences working in participatory research and mental health education with youth,gender, and sexually diverse populations helped inform his decision to open a private practice and contribute to accessible mental health services. They're someone who enjoys spending time in nature (loves a coffee walk in the park), with loved ones (including two cats) and enjoying their interests and activities such as political/social dramas, yoga, and various cuisines.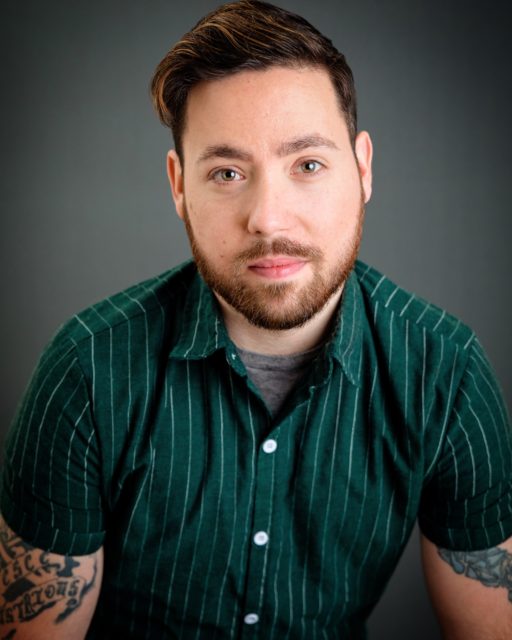 Learn more about Luc on his LinkedIn profile, website, and Psychology Today profile.
In This Episode
Finding a supervisor and consultant in one! 

Building a business as a student in Ontario

Become Licensed

Follow your entrepreneurial calling

Luc's advice for listeners
Finding a supervisor and consultant in one! 
'My intention was to find someone I could build a relationship with … So as I was exploring the idea of setting up my own private practice to contribute to my skill development while providing support for folks in the queer community in Toronto.' – Luc Grey 
As a consultant, he was able to provide feedback on modalities, case dynamics, countertransference and guidance on the entrepreneurship dynamic. As a supervisor, he was able to go further into more depth with client case discussions and provide training opportunities.
'I found someone who was open to working with me at this point as a consultant with the intention of, once practicum starts, to continue that relationship and transform that relationship into a more regular clinical supervision, and so I've been able to do that luckily with Blueprint Counselling.' – Luc Grey
Building a business as a student in Ontario
The College of Registered Psychotherapists of Ontario allows its qualifying members to start seeing clients in private practice once they have completed the coursework (90% of the degree).  
'They assume at this point, the fact that you're going into practicum, you have enough foundation, support, and skills … all those things that are important to the professors to be able to go and start actually applying those skills [with] live clients, real clients.' – Luc Grey 
You get your designation, liability insurance, begin the practicum and get started with practicing psychotherapy in the community. Knowing what you can and can't do and what you are getting yourself into are very important to doing good work that benefits the community. 
Additionally, knowing where you want to go will help you to understand which team you need to build for yourself, like building a network and finding supervisors and consultants. 
'This isn't a profession to be in on your own … Whether you have skills in marketing, whether you have skills in the foundational setting of the practice … you're still working with people and you need that support, and that's what I've really learned this past year.' – Luc Grey 
Become Licensed 
If you are licensed (registered) then more insurance companies will be able to cover your services, which makes you available to more clients who would want to have you as their counsellor. 
'When you become a registered psychotherapist, even a qualifying registered psychotherapist, a lot of insurance companies cover that. In Nova Scotia, we're called counselling therapists but it's synonymous with registered psychotherapists … If you have that license, so many insurance companies will cover you.' – Julia Smith 
If you do your master's degree and get your license, many more insurance companies will accept you, and therefore many more people can afford to see you. You can decide down the line how you would want to set this up in your private practice, but definitely do consider the length of the registration process with your respective regulatory body/association when you are still preparing for the future.  
Follow your entrepreneurial calling
While Luc is working on his practicum, with Blueprint Counselling, he looks forward to continuing providing services through his own private practice. 
'I like to explore and try new things and fail and grow and I think having my own thing allows me to make those changes that can be based on my own values, based on best practice. Whereas as I mentioned before, a lot of the things I've done [have had] a lot of barriers, systemic societal barriers.' – Luc Grey 
To run their own private practice, Luc feels much more empowered to continue giving out the best therapy that he knows his clients need and that he feels he is the best at providing.
Luc's advice for listeners 
Stay connected with your community and pursue education and growth! Intentionally put effort into bettering yourself and making a difference in the lives around you as well as your life as a therapist.
Connect With Me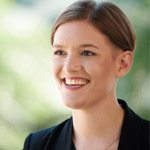 About Julia
Julia Smith, MEd, RCT, CCC, is the owner of Fearless Practice. She specializes in consulting with Canadian counsellors and therapists who want to start a private practice. She also owns a private practice in Halifax, Nova Scotia where she helps teenagers and adults who want to be confident and happy but are feeling weighed down by anxiety, stress, and depression. She also blogs for the Canadian Counselling and Psychotherapy Association. You can read more articles about Canadian counselling and psychotherapy at www.ccpa-accp.ca/blog/.