MICHELLE NOFTALL RETURNS: THE BENEFITS OF TRYING SOMETHING NEW IN YOUR CANADIAN PRIVATE PRACTICE | EP 34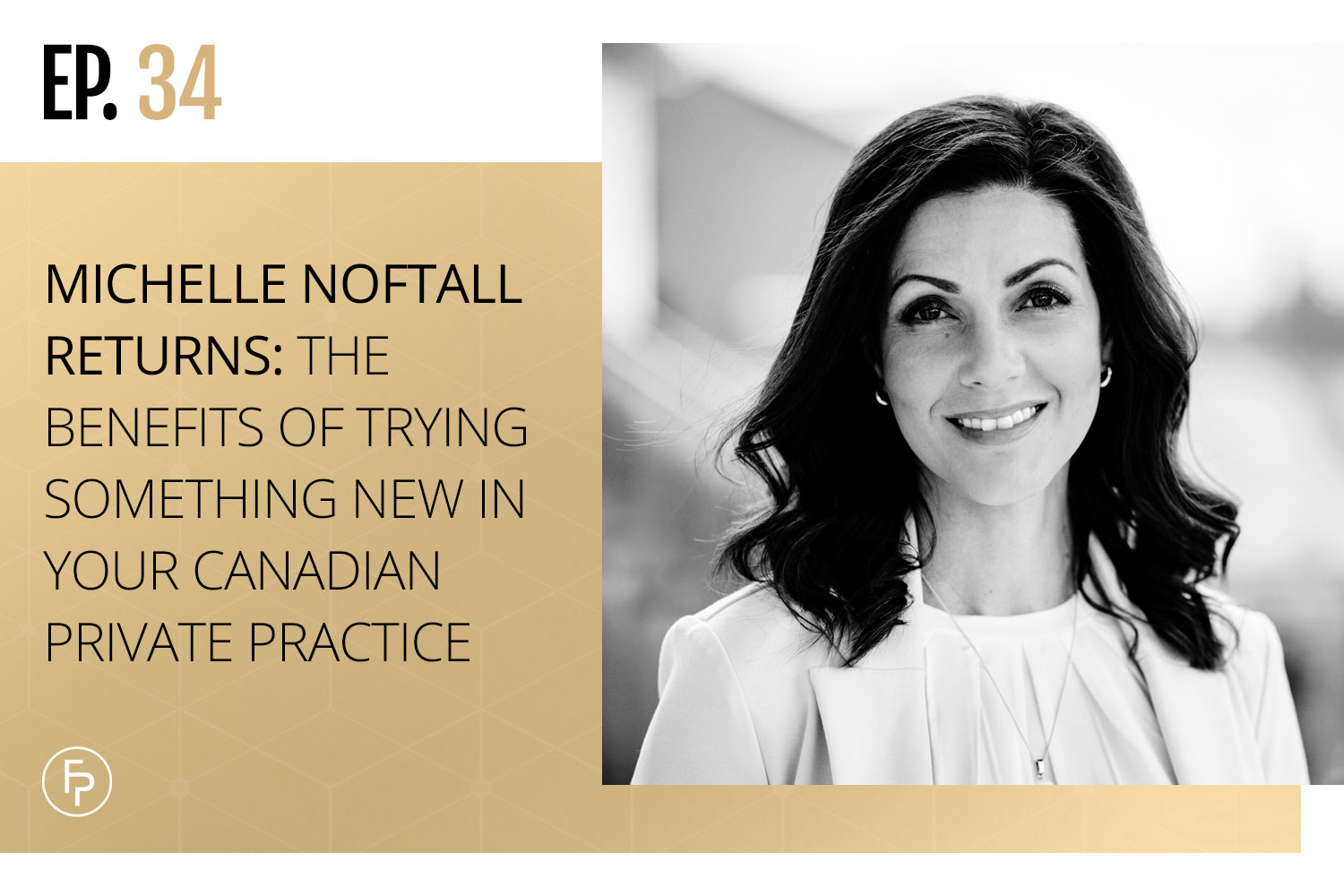 Does progress in your online Canadian private practice feel slow? Do you want to increase the reach to your ideal clients, but don't know where to start? I know some strategies that can help you. 
In this podcast episode, Michelle returns to talk about how our live consultation in the Spring helped her private practice become successful. We revisit her Canadian private practice journey and how she was able to become five times busier by using a few new simple approaches to marketing and business. Join us and see how they can help you too!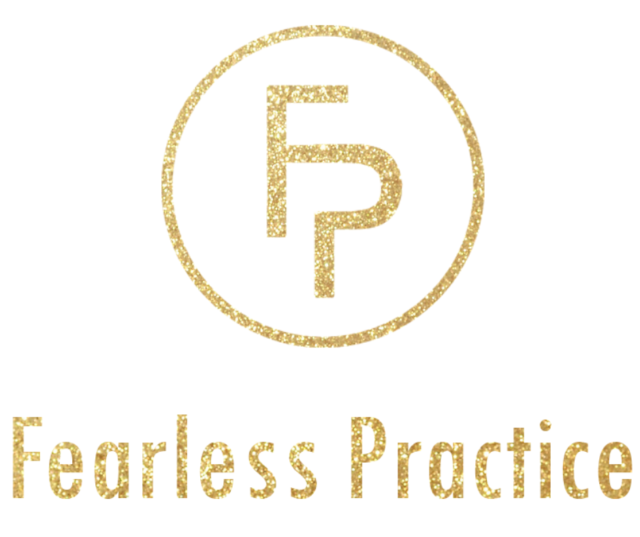 As you know I'm all about seeing you succeed in your Canadian private practice, so in the spirit of keeping things real, check out my Tools and Deals page where you can get free access to my online private practice checklist, as well as discount codes and subscriptions specials on EMRs, website builders, and online practice essentials. Visit fearlesspractice.ca/deals to claim your discount codes and to get more info!
MEET MICHELLE NOFTALL 
Michelle Noftall is a Canadian Certified Counsellor who opened her own online practice, OPAL Counselling NL, this past Fall. Her areas of interest are grief, loss, and life transitions. She is also a musician and educator who has almost finished a training program to integrate music into her counselling practice. She strives to provide a valuable service to her clients as well as build on her own strengths and passions as she does so.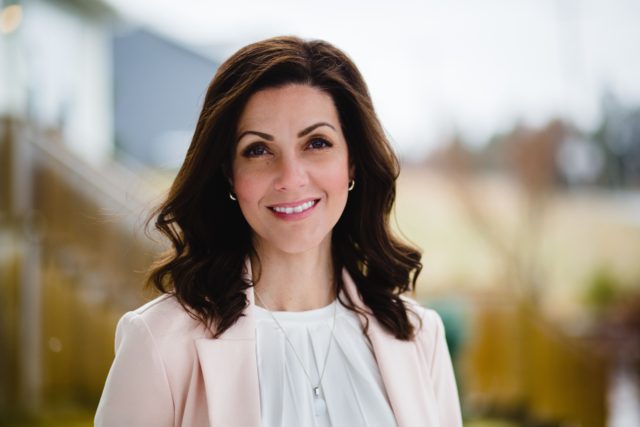 Learn more about Michelle on her website. 
In This Episode
Early struggles that Michelle faced in her practice 

Helpful Instagram changes 

Taking professional photos 

Investing in a professional website
Early struggles that Michelle faced in her practice 
Before my first consultation with Michelle, she had struggled with a period of slow growth within her Canadian online practice. 
'I was feeling frustrated. I felt [that] I was doing a lot of things … and putting a lot of time and energy into marketing the ways that I thought would work, but things weren't picking up … I wasn't experiencing the growth that I had hoped I would.' – Michelle Noftall 
After our conversation, she tried some new techniques and approaches to marketing that I recommended, and things turned around for the better!
Helpful Instagram changes 
Michelle was inspired after our first consultation and committed herself to making some of the changes that we had discussed to help her reach and surpass her goals. 
Some of these changes included:
Filming videos that reflected what in-session counselling with Michelle would look and feel like 

Switching to a more casual-looking yet professional set of earphones to wear during videos and counselling 

Creating Instagram reels 
'Within about 15-minutes [of posting a reel] … [it] got over 400 views … wow! That is why … I had to embrace using this tech form … it was a learning curve but I just got to dig in and learn and do what works, and that is what I'll be doing moving forward.' – Michelle Noftall 
In creating her Instagram reels, Michelle got more comfortable and as she did so, she became more popular online. She often created reels out-of-office to be less formal, makes some reels outside, and used music in the background. 
'[Creating more casual reels] is less pressure on me to do it [professionally], it seems like it's resonating with my followers more this way, and I guess Instagram is a more casual platform … so I'm leaning into that and going with that flow.' – Michelle Noftall 
Taking professional photos 
Michelle reached out to a friend of hers whom she had previously worked on music projects with to take some high-quality, professional photos. 
Together, they took some new headshots and did some indoor and outdoor photoshoots. These top-quality photos can instantly boost your credibility and approachability, so consider investing in working with a professional photographer to take a few. 
Investing in a professional website 
Creating an authentic, smooth, and professional online representation of yourself and your business is an integral aspect of building sustainable success for your Canadian online private practice. 
Consider working with companies like Brighter Vision to build you an impactful and easy-to-use website that connects you more easily to your ideal clients. 
'Brighter Vision has been fantastic! [I] am so pleased with how my website looks and I'm adding resources … so that has been wonderful.' – Michelle Noftall  
Connect With Me
Resources Mentioned and Useful Links:
Ep 33: Neena and Meg from Articulate Design Co: How to Design a Gorgeous Counselling Space 
Learn more about the tools and deals that I love and use for my Canadian private practice
Sign up for my free e-course on How to Start an Online Canadian Private Practice
Listen to Michelle's first episode on the Fearless Practice Podcast 
Learn more about Michelle on her website, Instagram, Facebook, Psychology Today, and LinkedIn profiles
Need a new website? Consider working with Brighter Vision!
Rate, review, and subscribe to this podcast on Apple Podcasts, Google Podcasts, Stitcher, Spotify, Amazon, and TuneIn.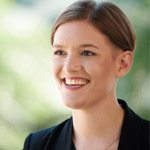 About Julia
Julia Smith, MEd, RCT, CCC, is the owner of Fearless Practice. She specializes in consulting with Canadian counsellors and therapists who want to start a private practice. She also owns a private practice in Halifax, Nova Scotia where she helps teenagers and adults who want to be confident and happy but are feeling weighed down by anxiety, stress, and depression. She also blogs for the Canadian Counselling and Psychotherapy Association. You can read more articles about Canadian counselling and psychotherapy at www.ccpa-accp.ca/blog/.