TARA SCULLION: WHAT YOU NEED TO KNOW ABOUT CANADIAN PRIVATE PRACTICE INSURANCE | EP 30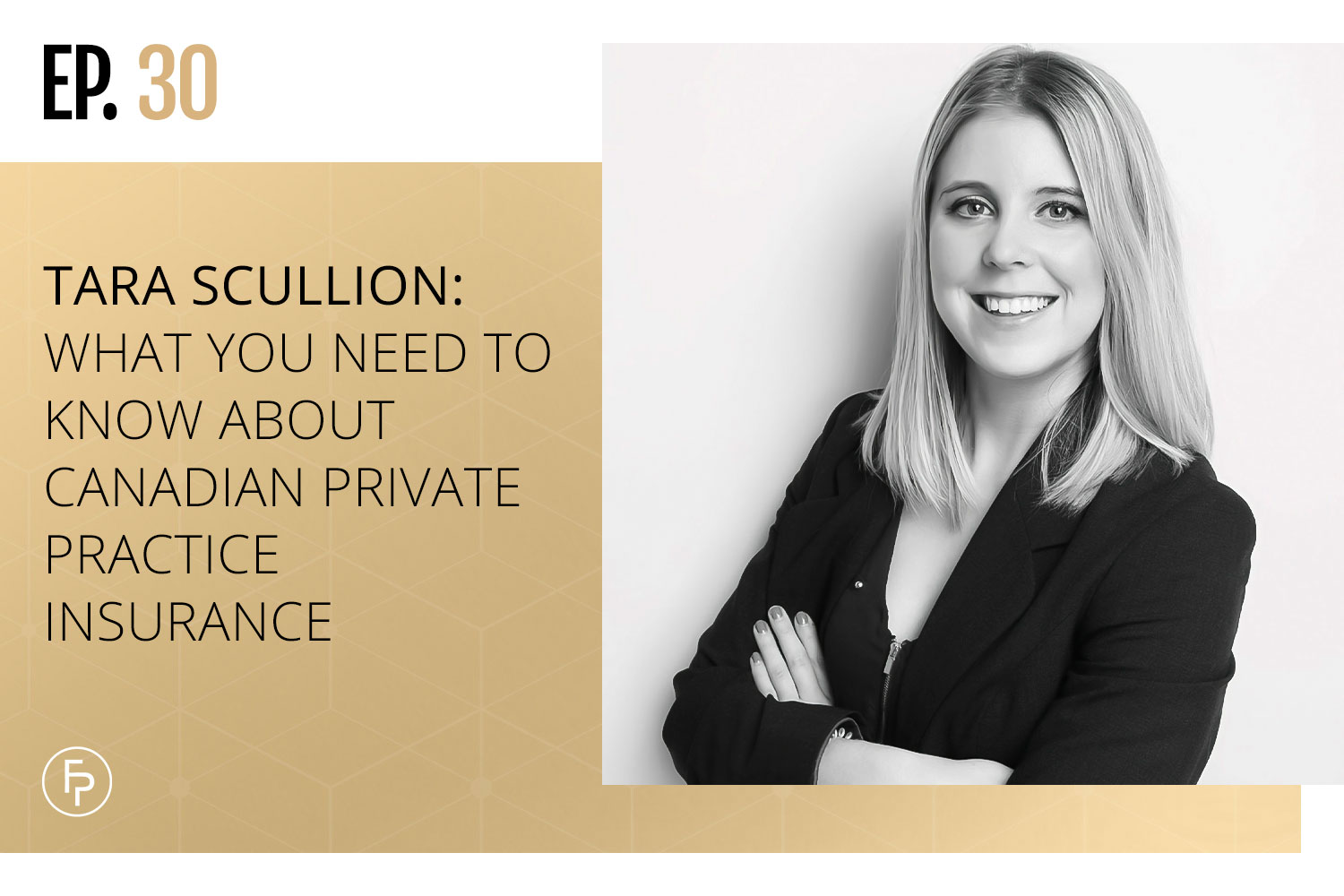 What is your sleep-at-night factor when it comes to insurance? Do you lie awake at night fretting over what could go wrong, or have you taken the necessary steps to protect yourself and your practice? 
Whether your Canadian private practice provides teletherapy, in-person counselling, or both, you need to make sure that you cover your bases. In this podcast episode, Tara and I discuss the ins and outs of liability insurance and which essentials you need to have in your insurance package to maintain professional protection and integrity.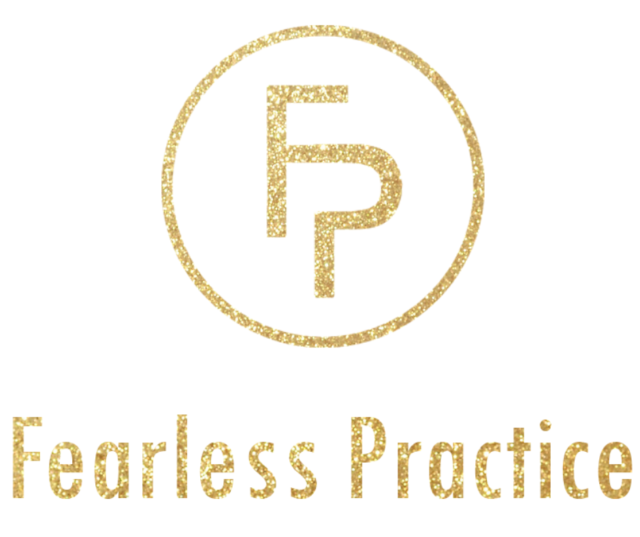 As you know I'm all about seeing you succeed in your Canadian private practice, so in the spirit of keeping things real, check out my Tools and Deals page where you can get free access to my online private practice checklist, as well as discount codes and subscriptions specials on EMRs, website builders, and online practice essentials. Visit fearlesspractice.ca/deals to claim your discount codes and to get more info!
MEET TARA SCULLION
Tara is a Registered Insurance Broker and Associate Director at BMS, a specialist broker that provides insurance coverage and risk management services to over 500,000 healthcare and regulated professionals across Canada and globally. Tara and the BMS teamwork to deliver evidence-based industry data and professional liability to counsellor and psychotherapist members across the country.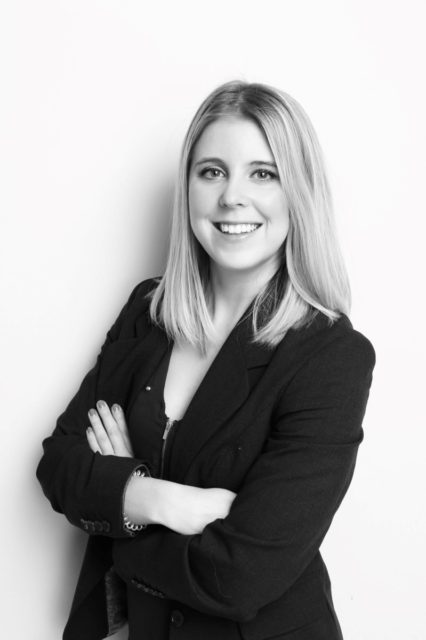 Learn more about Tara on her LinkedIn profile and business website. 
In this episode: 
Liability insurance

Some of Tara's insurance package recommendations for therapists 

Liability insurance for online therapy
Liability insurance 
Liability insurance can also be called errors and omissions insurance or malpractice insurance. 
'It's an insurance policy in the event that you are found responsible for either some sort of act, error, or omission throughout your course of practice as a counsellor or psychotherapist or any profession where you are delivering some sort of advice or treatment.' – Tara Scullion  
You could potentially be found liable for damages if some advice or treatment you gave goes awry, and that's where you can offset some risk onto yourself by taking out liability insurance. 
What you should make sure to include in your liability insurance policy: 
If you are employed, check your employer's liability policy and see if you are included. If not, then you may need to get liability insurance. 
' Ask to take a look at that policy. Make sure it's covering you, not only at your job but if you are doing any volunteer work outside of that, or if you work at multiple job sites, make sure that your employer's policy is covering you at that location.' – Tara Scullion 
Regulatory complaints. Some provinces have colleges where clients could make a complaint against you or your practice, therefore making sure your professional liability insurance includes coverage for regulatory complaint
'I know it's an anxiety-ridden topic, but things happen in your practice and the allegations could be frivolous, but colleges … have a duty to investigate all complaints that come forward to protect the public, and that's why you have your professional liability insurance.' – Tara Scullion 
Some of Tara's insurance package recommendations for therapists 
For Canadian therapists in private practice, Tara recommends taking out packages that include: 
Professional liability insurance 

Commercial general liability which provides coverage for third-party property damage or bodily injury 

Commercial liability insurance for events and speaking gigs 

Legal entity policy or business professional liability to protect your business entity name
'I like the idea of [a] sleep-at-night factor: I'd rather put more money in my insurance and be able to sleep at night rather than just get the bare minimum and be stressed or anxious if things come up.' – Julia Smith 
Liability insurance for online therapy 
Now that many Canadian therapists are providing telehealth due to the pandemic, the business world has had to develop new strategies to protect both practices and clients online. 
You have to look at: 
Territorial limit of your policy: where your policy is covering you for the services that you are delivering. 

Jurisdictional limit of your policy: the territory or country where a claim can be brought against you. 
'So, you might have a worldwide territorial limit, meaning that you can provide services to people in the states but your jurisdictional limit might be Canada [and] that means … a claim would need to be filed against you in Canada in order for the policy to respond.' – Tara Scullion 
To further protect yourself and your practice, be sure to remain within your scope of practice both where you are located and where your client is located. This means that you keep to the regulations of your client's province, even if it differs slightly from yours. 
'Even if you can do online counselling anywhere in Canada, please everybody, talk to the provinces if it has regulations and talk to the colleges and make sure that you are doing things ethically and legally.' – Julia Smith  
Read up on GetCyberSafe about how you can further protect yourself and your Canadian private practice online while providing teletherapy and if you practice in different countries. 
Connect With Me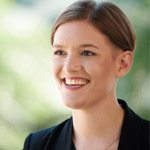 About Julia
Julia Smith, MEd, RCT, CCC, is the owner of Fearless Practice. She specializes in consulting with Canadian counsellors and therapists who want to start a private practice. She also owns a private practice in Halifax, Nova Scotia where she helps teenagers and adults who want to be confident and happy but are feeling weighed down by anxiety, stress, and depression. She also blogs for the Canadian Counselling and Psychotherapy Association. You can read more articles about Canadian counselling and psychotherapy at www.ccpa-accp.ca/blog/.