3 STEPS TO STARTING YOUR PRIVATE PRACTICE WHILE STILL IN GRAD SCHOOL | EP 81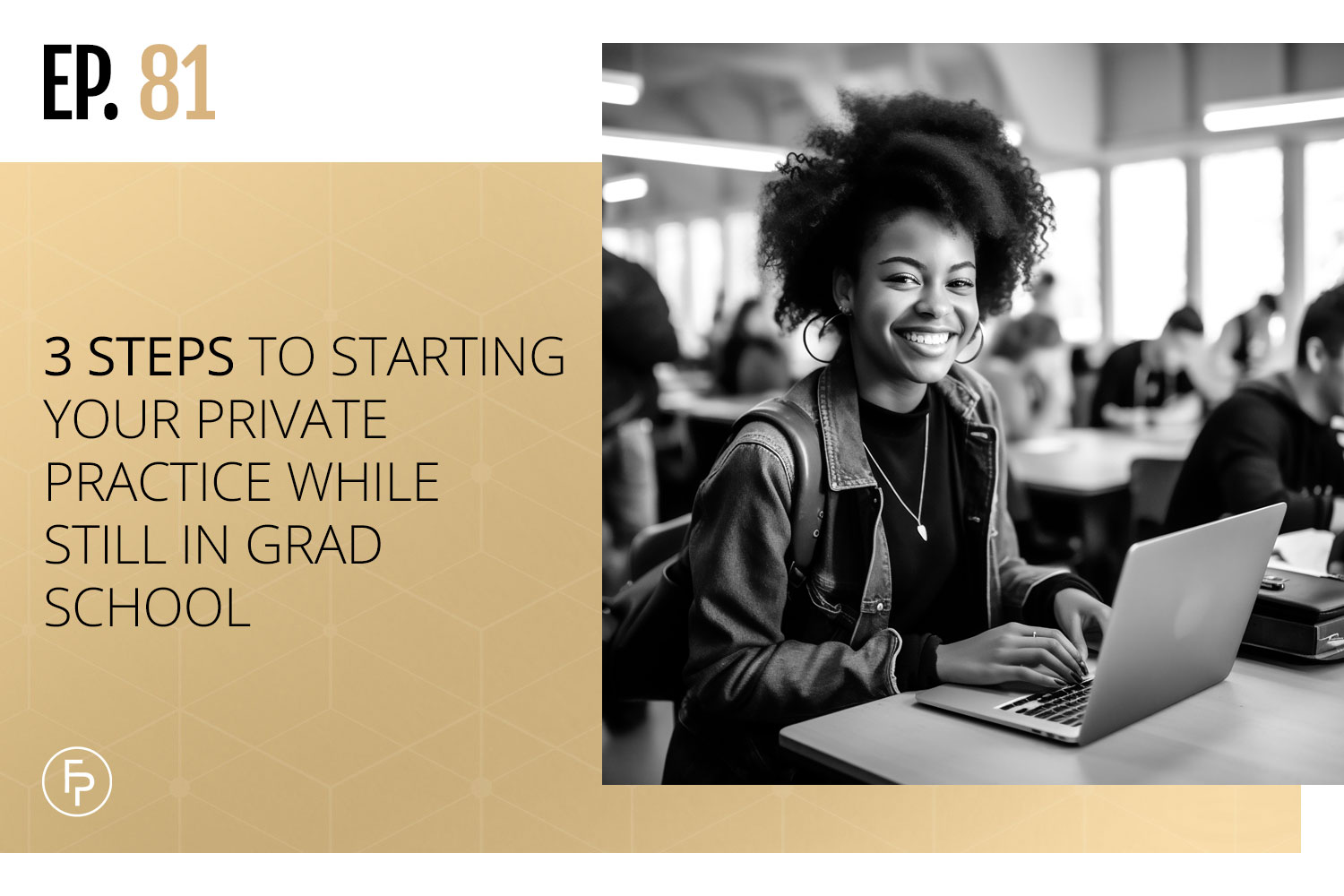 Are you going into your master's degree knowing that you want to start a private practice as soon as you have graduated? Be assured – and inspired – that this is totally possible! With your master's degree and clinical supervision, you can be well on your way toward your Canadian private practice. 
There are a couple of things you can do for your private practice while you are in grad school to build a good foundation and to make it easier for you to launch and dive in once you have graduated. 
In this podcast episode, I go over the three simple steps that you can take to get yourself ready for your private practice – and to get your private practice ready for you! – if you know that this path is one of your goals to walk.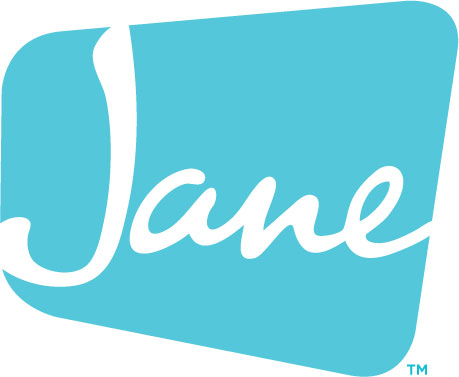 Jane is an all-in-one health and wellness practice management platform designed to be helpful to you, no matter how or where you practice. Available online and on any device, Jane offers branded online booking, beautiful scheduling, insurance management, customizable charting, online intake forms, patient reminders, integrated payment processing, online appointments (telehealth) and more! Use the code FEARLESS at signup to receive your first month completely free!
In This Episode
Figure out your business name 

Build your website 

Blog on the new website
Figure out your business name 
The first step to starting a Canadian private practice is to think of a great name! Get creative and combine it with your potential specialty if you'd like. However, my top tip would be to avoid using your personal name.
'When you're considering a business name, I highly recommend that you do not use your own name. Although that can be more affordable when you register your [business] name with your government, it can lead to issues in the future.' – Julia Smith 
Maybe you would like to hire some associates, or down the line another clinician or two, and then you would have to redo all of your marketing materials and rebrand the business. Give yourself – and your new practice – some freedom and autonomy by naming it something separate from you. 
Once you have your name, register it as a domain. Try out this service to help you register your domain for the new private practice! 
'[Using this service] can really help you to figure out what your name is going to be and what it's not going to be because if you can't purchase that domain name, then you're probably not going to want to use that as your business name because your website name ideally should be the same name as your business, or very similar.' – Julia Smith
Build your website
'Building your website can take a while to do, so this is something that you can definitely do while you're still in grad school.' – Julia Smith 
My advice to you is to use a WordPress website because it is open source and you have creative freedom, with unlimited options! Check out my tools and deals page to get started with your WordPress website on the right foot. 
'I think it's so important to have ownership of your website instead of subscribing to a [proprietary] website builder company.' – Julia Smith 
Even though proprietary website-building companies can be more affordable or offer other services, if you ever decide to leave, you will lose everything that you created with them since they own the platform that the website was built upon. 
If you want to learn more, check out this article. Furthermore, I recommend the WordPress website company Beam Local, which allows you to keep your website if you ever decide to leave! 
Blog on the new website 
Now that you have a website, start investing in it! Your SEO (search engine optimization) can take some time to build up and rank you higher, so the sooner you start using your website and putting content out there, the better. 
'[Blogging] can be important to do before you graduate because it will help to build SEO.With these blogs that you write, [they] can be about your niches, things that you're learning in grad school, and anything that pertains to mental health.' – Julia Smith 
Make sure to make it clear that you are not yet practicing as a therapist, but use that to your advantage. Post "Launching in 2024!" or something to that extent on your website so that your clients know you are still learning and can get excited to work with you.
Connect With Me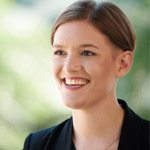 About Julia
Julia Smith, MEd, RCT, CCC, is the owner of Fearless Practice. She specializes in consulting with Canadian counsellors and therapists who want to start a private practice. She also owns a private practice in Halifax, Nova Scotia where she helps teenagers and adults who want to be confident and happy but are feeling weighed down by anxiety, stress, and depression. She also blogs for the Canadian Counselling and Psychotherapy Association. You can read more articles about Canadian counselling and psychotherapy at www.ccpa-accp.ca/blog/.