DEALING WITH SETBACKS IN CANADIAN PRIVATE PRACTICE | EP 45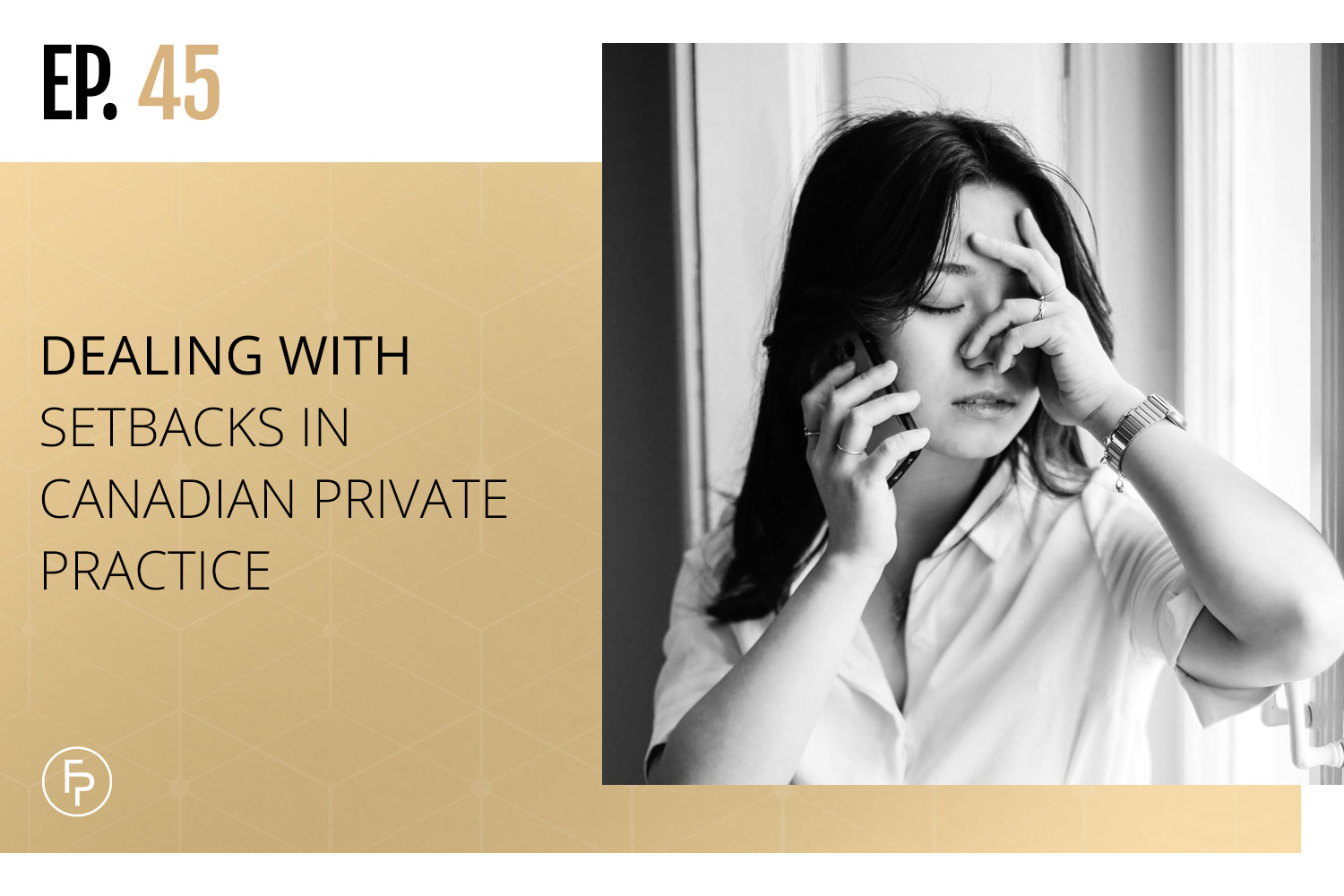 Are you daydreaming about a life that you want for yourself, personally and professionally? What's been on your mind to try out? Is there something still nagging you that is asking for your attention? 
If you are putting off exploring your dreams – why? The sooner you can explore the outlines of the possibilities for your dreams, the sooner you can get started on creating them. 
In this podcast, I share my recent experiences, and a cautionary tale. Learn from me, take away what resonates, and I hope that it inspires you to take action.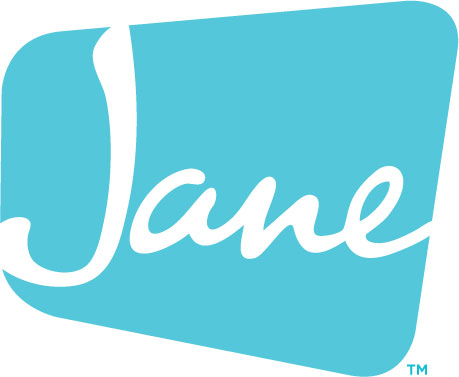 Jane is an all-in-one health and wellness practice management platform designed to be helpful to you, no matter how or where you practice. Available online and on any device, Jane offers branded online booking, beautiful scheduling, insurance management, customizable charting, online intake forms, patient reminders, integrated payment processing, online appointments (telehealth) and more! Use the code FEARLESS at signup to receive your first month completely free!
In This Episode
Testing out my idea 

What I Realized 

The dream! 

Learn from my experience
Testing out my idea  
I had been mulling over the idea of taking my private practice out on the road and becoming a digital nomad counsellor for a couple of years. 
And so, I finally decided to try it out! 
'The first thing that I knew I needed to do was to travel a little bit and see if I could work in different places besides my mom's place in Ontario! … it was going to be a lovely trip of visiting friends and family in BC while working at the same time to see if I could do that.' – Julia Smith 
I loved it! Mixing vacation time with work time made those weeks special, and helped to ground me in the days that I was working. I managed to find a rhythm, and I stuck to it, which allowed me to work during the week and relax on weekends. 
What I Realized

Of course, I learned a lot from this trip, and some of the things I came to know are crucial in deciding whether the digital nomad counsellor lifestyle is for me or not. 
One important thing that I realized was that I missed my personal space. I sometimes struggled to sleep well or didn't have a lot of privacy, which could impact my work. 
'It was still a little nerve-wracking and I was like, "Hmm, it would be nice to have my own space and be able to travel, too" … so, coming away from that trip, it was confirmed to me that I really love to travel and work … and that I also ideally would like my own space when I am travelling.' – Julia Smith  
The dream!

So, from what I learned from my travels, I decided to pursue the tiny-living van lifestyle, because it combines both my love and desire for travel with independent living. 
However, I soon discovered that this dream would not be as possible as I had first imagined because of the financial aspect. 
I knew I wanted to hire a professional to construct the van – as after building a fully operational virtual counselling and consulting business, I've done my building dues! – so I had a meeting with a van building company, and unfortunately, the prices were beyond my scope. 
'I'm realizing that this dream that I had is just not going to happen. I financially cannot do it … so I'm left back at zero.' – Julia Smith 
Learn from my experience

If you have a dream that you want to do with your private practice or your life in general, it's a good idea to start looking into it now! 
Time will pass either way, so the sooner you can take action to figure out what is truly possible with your time, money, and energy, the sooner you can get to working on your dreams and bringing them to fruition without too much redirection down the line. 
'When one door closes, another one opens, and I am so looking forward to thinking about what that might be or what might come my way.' – Julia Smith 
Connect With Me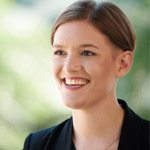 About Julia
Julia Smith, MEd, RCT, CCC, is the owner of Fearless Practice. She specializes in consulting with Canadian counsellors and therapists who want to start a private practice. She also owns a private practice in Halifax, Nova Scotia where she helps teenagers and adults who want to be confident and happy but are feeling weighed down by anxiety, stress, and depression. She also blogs for the Canadian Counselling and Psychotherapy Association. You can read more articles about Canadian counselling and psychotherapy at www.ccpa-accp.ca/blog/.