DENISE MARIE: WHY PASSION IS GOOD FOR BUSINESS | EP 84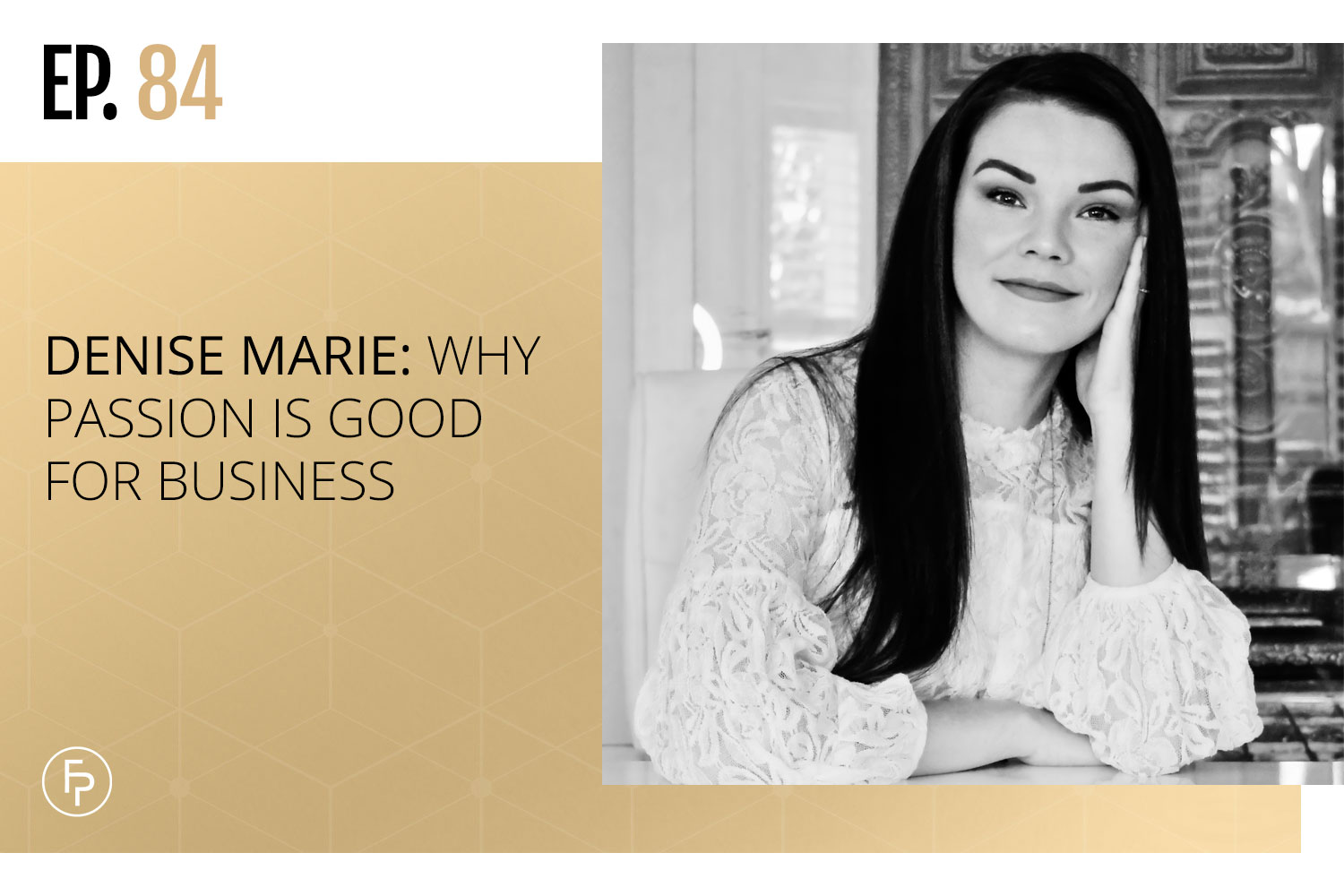 Do you enjoy the work that you do? Are you working in a field or with a group of clients that are the best-fit group for you? Is it possible to combine your passions with your work in a way that supports them both without burning you out in the process? 
You don't need to use all your hobbies and passions as work ideas. However, it can help you – and your business – to work in an area that you are passionate about. Having that genuine interest and fulfillment can help you get through tough times, meet with great clients, and do work that makes you feel good – as well as helping you to pay the bills. 
In this podcast episode, Denise and I chat about how she created her Canadian private practice from one of her passions, and how that decision helped her to create a steady business that she enjoys going to work in each day.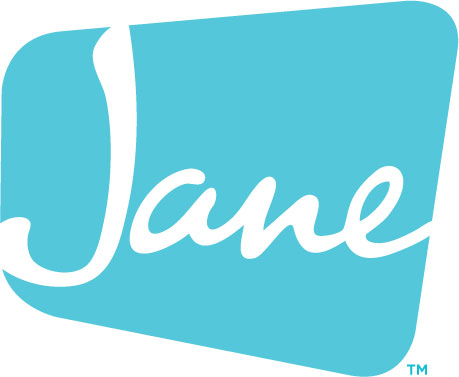 Jane is an all-in-one health and wellness practice management platform designed to be helpful to you, no matter how or where you practice. Available online and on any device, Jane offers branded online booking, beautiful scheduling, insurance management, customizable charting, online intake forms, patient reminders, integrated payment processing, online appointments (telehealth) and more! Use the code FEARLESS at signup to receive your first month completely free!
MEET DENISE
Denise Marie is a Licensed Therapist and Coach. She works exclusively with empathetic women who have spent a lifetime doing everything they are "supposed to do" and are now wondering why they haven't achieved happiness. Through the Journey to Worthiness, Denise supports her clients as they ditch societal expectations, understand their emotional needs, reconnect with their intuition and find peace in living a more authentic life.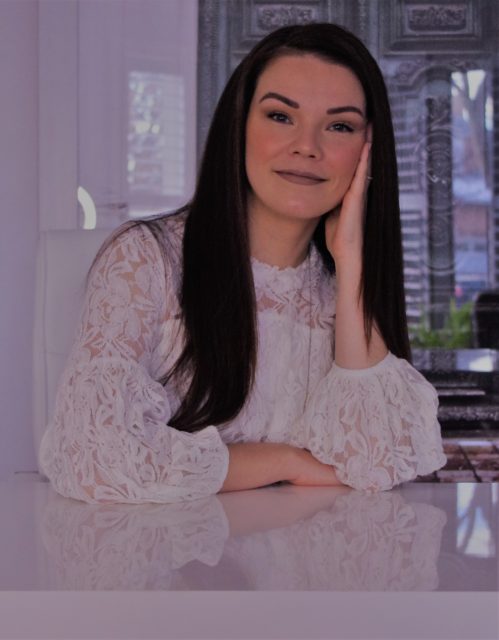 Learn more about Denise on her Instagram profile, LinkTree account, and website! 
In This Episode
Using your passion in your business

Transitioning from one job to another 

Align your work with your purpose 

Julia's tips for growth
Using your passion in your business
'When you're doing something [that] you're passionate about, the energy comes … I was so motivated to do what I finally found myself passionate about [doing].' – Denise Marie 
When you know who you want to help and why, and when you know why you want to solve a certain problem for someone or within the world and you know how you're going to do it, you get fuelled up to challenge and overcome the obstacles that may be in your way of starting and launching a private practice. 
There will always be trials and tribulations, but by being in alignment with what inspires you and with what you want to do, you help yourself tremendously. 
Transitioning from one job to another
Many new Canadian private practice owners have had to dig deep into their energy reserves to work two jobs while they launch their new practice. Sometimes gradually leaving the previous steady job before launching your new business is the slow and steady but often safer route. 
'I still have to work some hours there as well too because … I'm not quite at the place with my practice where I can be like, "Okay, I [don't need] any other income" so I still have that part-time job too but I have been able to taper off with the hours.' – Denise Marie
If you can work two jobs, then stick it out and do it, because even though those few months might be more tiring and stressful, that extra income acts as a little safety net to help you get things ready for your private practice to receive clients before you fully jump aboard. 
'It took me about four odd years to go completely into private practice … for many people, it's going to take a while and you need to be prepared for that.' – Julia Smith  
When you are desperate for work you might do some unethical things and take on clients that are not the best fit for you to earn some income. So, another job – even a small one – allows you to steadily step into your Canadian private practice in the way that you want to, without having to cut the important corners to make it work. 
Align your work with your purpose
Sure, you can keep some hobbies and passions as something that you enjoy on the side. However, you can also align the work that you do with what brings you joy and joy to others – your purpose – to create a fulfilling work experience as well. 
For example, Denise experiences immense joy and fulfillment from working with empathetic women to level up their lives. She is able to help them while enjoying the work that she does with them. 
Being in alignment with your purpose and what makes you feel fulfilled in the work that you do day to day can help you pull back a little from comparing yourself to others. 
'I said I was going to do it, and I did it … sometimes when I find myself thinking, "Oh, I'm not there yet, I'm not quite where I want to be", I have to rein myself in and be like, "But you're doing it, and this is a journey, and you just need to keep putting one foot in front of the other."' – Denise Marie

'When you align yourself with purpose, what you really want to do, the journey will hopefully be more enjoyable and drive you.' – Julia Smith 
How do you define success? How do you define fulfillment and feeling at peace in life?
Julia's tips for growth 
Use

Jane App

for your Canadian private practice to remain both ethical and efficient. 

Create a short-form video of yourself for your social media posts to get clients used to you. 

Instead of offering a free 15-minute first consultation, send interested clients a video of yourself discussing more about your work, sessions, and processes. 
Connect With Me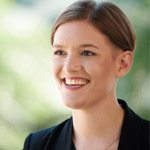 About Julia
Julia Smith, MEd, RCT, CCC, is the owner of Fearless Practice. She specializes in consulting with Canadian counsellors and therapists who want to start a private practice. She also owns a private practice in Halifax, Nova Scotia where she helps teenagers and adults who want to be confident and happy but are feeling weighed down by anxiety, stress, and depression. She also blogs for the Canadian Counselling and Psychotherapy Association. You can read more articles about Canadian counselling and psychotherapy at www.ccpa-accp.ca/blog/.