OVERCOMING SUDDEN OBSTACLES IN MY PRIVATE PRACTICE: YEAR SEVEN | EP 97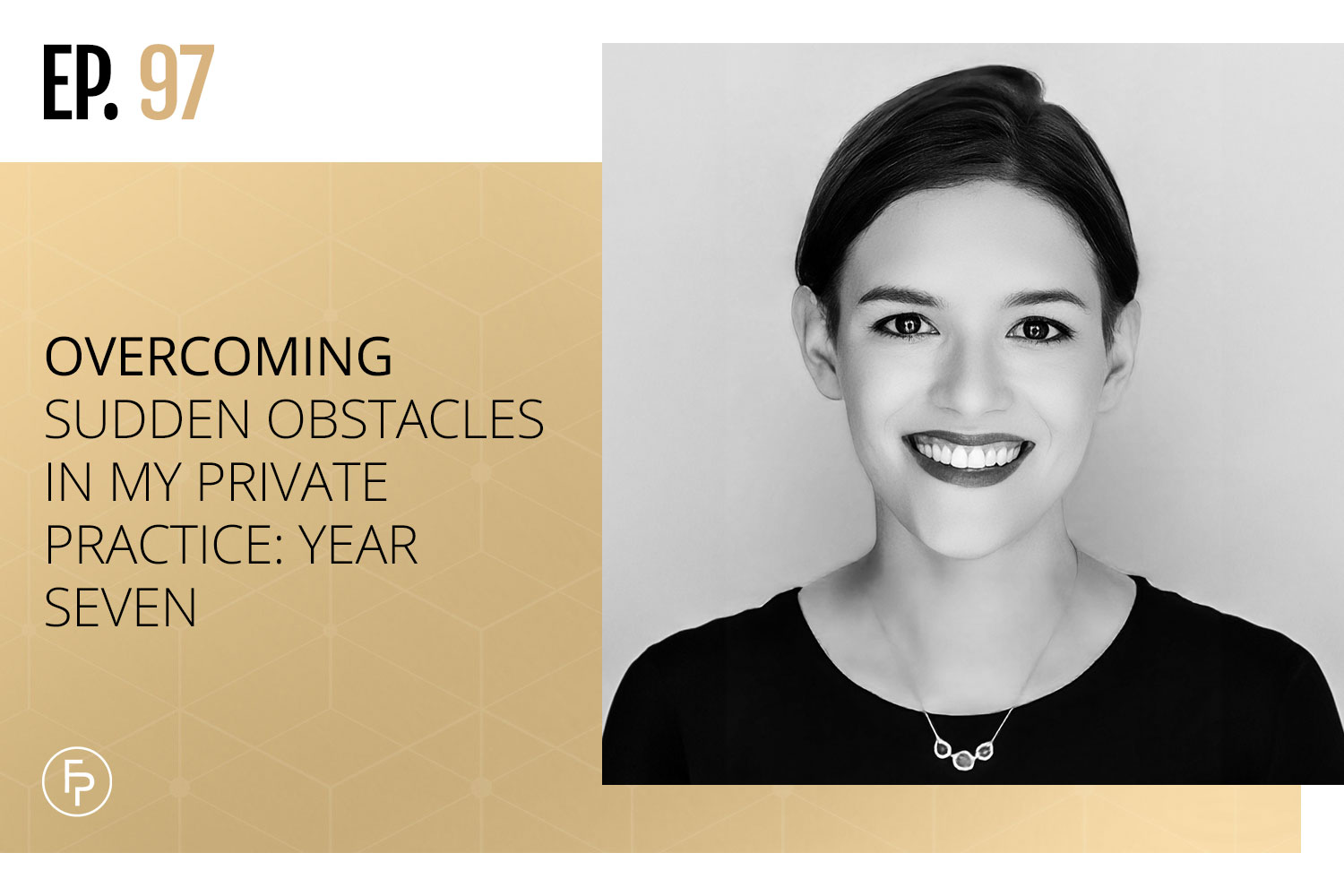 We all have intentions for the new year when it begins, and ideas of what we'd like to do differently or in a new way. 
And it's often the case that things don't go as planned! However, it can be part of the overall process, and in the end new lessons are learned and new skills are acquired. 
At the beginning of my seventh year in Canadian private practice, I had a vision for the year and how I wanted it to go. Of course, it wasn't what I expected, but now I have better systems, a strong team, and new strategies for handling stress and the unexpected. 
In this podcast episode, I recount my year, what I went through, and how I  ended up feeling more confident and ready for what will come my way.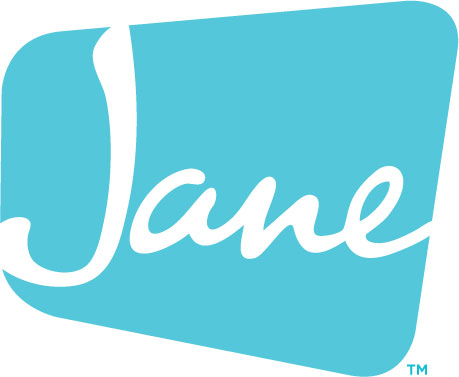 Jane is an all-in-one health and wellness practice management platform designed to be helpful to you, no matter how or where you practice. Available online and on any device, Jane offers branded online booking, beautiful scheduling, insurance management, customizable charting, online intake forms, patient reminders, integrated payment processing, online appointments (telehealth) and more! Use the code FEARLESS at signup to receive your first month completely free!
In This Episode
The aim to slow down 

Expanding my team 

Completing the trilogy 

A sudden website change 

Another year of Sponsorship!
The aim to slow down 
'I remember one of my goals for this year, for year seven, was to slow down and only take one project at a time because I was noticing that I was getting overwhelmed, a little burnt out, pushing myself, having low energy, and getting stressed out – which is the opposite of why I started private practice!' – Julia Smith 
Almost every week, month, and year I remind myself why I started my Canadian private practice, which is to have more freedom and autonomy over my time, counsel clients with therapeutic approaches that I value, and to not get burnt out. 
It's easy for life to get busy and for the schedule to get full before you know it, and so one of my commitments for this past year was to be more intentional with my time. Of course, there were times when that slipped, but having that awareness helped me to minimize burnout and stay present with the goals and dreams that I want to achieve. 
Expanding my team 
During this past year, I launched a podcast series for my private practice with my associate, and even though it was a great experience, it took a huge amount of effort to manage, structure, and launch. 
I also ended up hiring a social media manager to help me handle social media for both my private practice and consulting business, and it turned out to be a great choice to have made! In effect, I had made way more work for myself after I had tried to slow down, but it ended up paying off in the end with not having to deal with social media myself and a great podcast on mental health! 
'So, instead of slowing down in November, December … It ended up being a really busy time because I also was running Fearless Practice consulting, doing the podcast, as well as running my private practice and seeing clients on top of doing the new podcast and training the social media manager. So yeah, I was really looking forward to that holiday break at the end of December!' – Julia Smith
Completing the trilogy 
In the new year (at the beginning of 2023) I was feeling refreshed and excited to work on a project that I had been looking forward to, which was to complete the third installment of my trilogy for the private practice start-up package. 
This last piece was communication scripts. For me, it was a big learning curve to figure out what to say to clients when they enquired about certain aspects of my services and what I offered or didn't. I wanted to share my knowledge with my audience, because I knew that my scripts could help them too. 
'I know that it's really important when you're starting off to have those communication scripts so [that] you don't have to think about what to say – you can just look at the scripts and copy and paste them into the email or say that script on the telephone. It makes it so much more enjoyable to start a private practice when you don't have to worry about what to say.' – Julia Smith 
A sudden website change 
Just as I thought that I could slow down after finishing these few projects, I had to scramble for a new plan because the website hosting company I used was changing. If you want the full details, you can listen to this podcast episode. 
I wanted to update my website, but I wouldn't have been able to since Brighter Vision would have moved my website to their proprietary platform and out of WordPress, and I didn't want to do that because I wanted to own my website even if I chose to no longer work with Brighter Vision. 
'I wanted to always have that option of owning my website and WordPress is open-source so there isn't that restriction.' – Julia Smith 
So this created a huge sudden panic, but I figured it out and now I am in the final stages of updating my website. I was also so grateful that I had decided to work a 50/50 week because it also gave me the time and opportunity to manage the situation without having to cut back on sessions and seeing clients. 
Another year of Sponsorship! 
Despite the challenges of the year, it has turned out to be great. I've learned, grown, and changed in ways that I'm grateful for. And better yet, I'm so glad that Jane App and I will be working together for another year as my official podcast sponsor! 
If you are looking for a great EMR, I highly recommend Jane App. Click this link and use the promo code FEARLESS to receive a grace period!
Connect With Me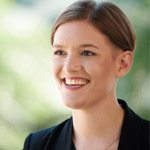 About Julia
Julia Smith, MEd, RCT, CCC, is the owner of Fearless Practice. She specializes in consulting with Canadian counsellors and therapists who want to start a private practice. She also owns a private practice in Halifax, Nova Scotia where she helps teenagers and adults who want to be confident and happy but are feeling weighed down by anxiety, stress, and depression. She also blogs for the Canadian Counselling and Psychotherapy Association. You can read more articles about Canadian counselling and psychotherapy at www.ccpa-accp.ca/blog/.