HOW TO ENJOY PRIVATE PRACTICE IN THE WINTER | EP 64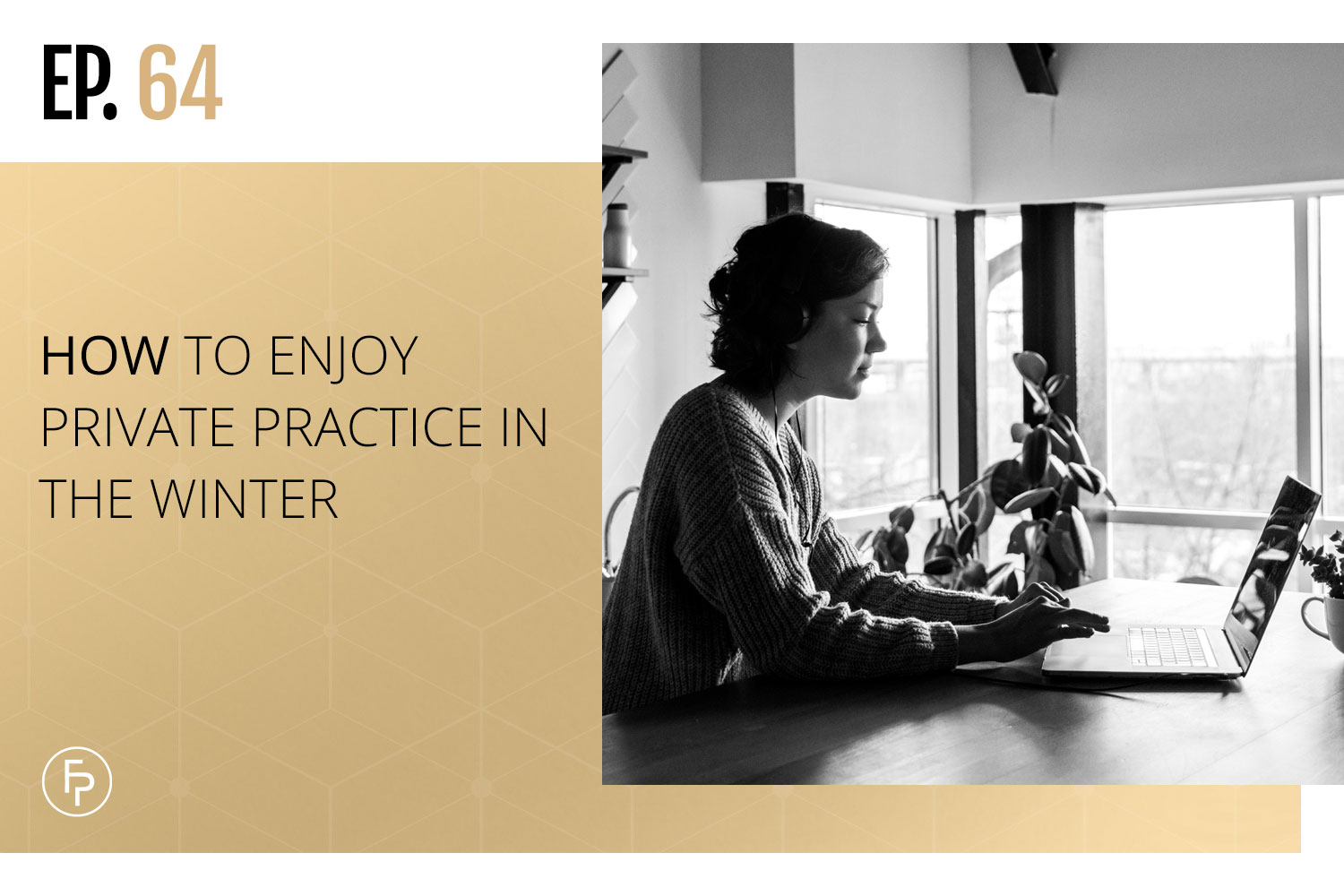 Does the change of seasons also create a change in your energy levels? Do you sometimes find it difficult to maintain a faster working pace in the colder months? Is there a way to work slowly and still effectively?  
Life fluctuates! Very few things are static, and change happens often. It might not sound like it, but you are often happier, more productive, and more successful when you adjust your work-life balance according to your needs. 
In these colder months when your energy levels can shift, it could be best for you and for your work to also adjust your pace, allowing you to continue doing great work without burning yourself out. In this podcast episode, I explain how you can do just that!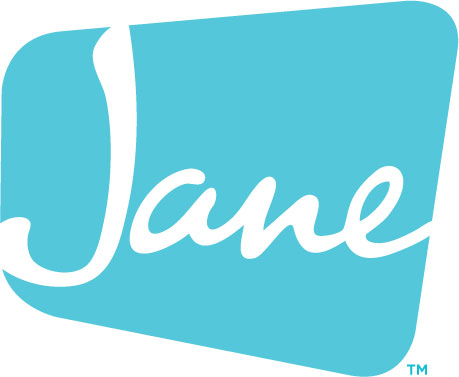 Jane is an all-in-one health and wellness practice management platform designed to be helpful to you, no matter how or where you practice. Available online and on any device, Jane offers branded online booking, beautiful scheduling, insurance management, customizable charting, online intake forms, patient reminders, integrated payment processing, online appointments (telehealth) and more! Use the code FEARLESS at signup to receive your first month completely free!
In This Episode
Why private practice can feel more difficult in the winter 

My past tactics compared to what I do now 

Slow and steady! 

How to slow down
Why private practice can feel more difficult in the winter 
'It's snowing, and grey, and it's been freezing cold for the past week or so [which] can make it a little difficult to get the energy to want to do things in private practice.' – Julia Smith 
In winter, it's common that your energy could drop a bit. You want to be inside, cozy, and warmer, and it can take an extra scoop of discipline to get up, get ready, and go out to the office or get behind your desk and start working. 
But there can also be loads of other fun activities to do in winter that feel the most fun to do when it's cold! Such as skiing or spending time outside in the snow with loved ones, snuggling on the couch and watching a movie, or reading a good book. 
'I love [winter activities]! But my energy level can lower during this time, and it can be a struggle to get things done in the business.' – Julia Smith 
My past tactics compared to what I do now 
'Before I completely [committed] to private practice … it was always a hustle. [I had to] push through the low-energy times, build that caseload, work at other counselling jobs. For a long time, I was maybe only having one day off a week … that pushed me right into a really big burnout.' – Julia Smith 
In the past, I had to make it work. I was stretching myself thin by working numerous jobs while simultaneously trying to get my Canadian private practice launched. Through the good weather and the bad, I was trying to get to everything, and I ended up putting my own needs last. 
Now that I have a successful Canadian private practice, I've shifted my tactics. I raised my rates and see fewer clients which allows me to find a better work-life balance by opening up my days to exercise as well as making time to rest.
Slow and steady! 
Efficient is not synonymous with fast. You can do great and meaningful work with your clients and within your private practice without giving in to the hustle culture. 
'I started to think about how I can harness these low-energy times rather than push through them to get work done.' – Julia Smith 
The main trick to working well at a slower pace is to not get wrapped up in the hustle culture. Most people continue working at a fast pace all year round, but it may not be healthy for you. 
'It can feel like you're doing something wrong because you're not keeping up with society and being a "hard worker" all the time.' – Julia Smith 
Taking time to rest or even changing the pace at which you complete your work to suit your needs is not by any means a failure, quite the opposite! Of course, it will look different depending on your lifestyle or whether you have dependents. 
However, the essence of the message remains the same: when you care for yourself and create a flexible work-life balance, you will be able to perform well whether you are going fast or slow, whether you are working in winter or in summer.
How to slow down
Take (longer) breaks between your clients: spend some time between client sessions for longer than 10 minutes. Allow yourself the chance to recharge, have a snack, rest, and prepare for the next session without being rushed. 
'It is oh-so-lovely to do this because [then] I'm not feeling rushed at the end of the session thinking, "Oh, I have another client waiting!" so I'm not feeling that heightened anxiety. My cortisol levels are a little bit lower, so I can just enjoy that session knowing that I'm going to have a whole half-hour to write the notes, lie down, eat something, and then get back in [for] the next client.' – Julia Smith
See fewer clients per day:

raise your rates

and reduce your caseload so that you don't get burnout seeing too many clients! 

Bunch your clients: allocate areas of your day to seeing clients and areas of your day for admin work (instead of spreading it out) so that you have more time for rest and exercise! 

Outsource what you do not need to do: invest in

hiring a virtual assistant

who can get the work done that you do not specifically need to do. They can answer emails, reply to client queries, and manage your social media so that you can focus on providing top-quality counselling therapy to your clients. 

Sticking to a budget: keep an eye on your spending and your budget so that your income can cover your financial needs. If you do not manage your money well, you might find yourself needing to work more than you want to make ends meet. 
'[I try] to be mindful of what I'm spending and not spending too much where I don't need to … has been really helpful in giving me this freedom to play around with my time.' – Julia Smith 
Ease up on the workload: to harness slower but still effective work, I reduce energy in some areas of work and focus it on lower energy tasks. For example, instead of networking, I will complete admin tasks. 
'[There are] ways to destress, slow down, and enjoy a little bit of life as you are working towards your goals!' – Julia Smith 
Connect With Me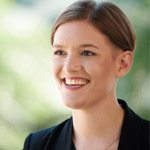 About Julia
Julia Smith, MEd, RCT, CCC, is the owner of Fearless Practice. She specializes in consulting with Canadian counsellors and therapists who want to start a private practice. She also owns a private practice in Halifax, Nova Scotia where she helps teenagers and adults who want to be confident and happy but are feeling weighed down by anxiety, stress, and depression. She also blogs for the Canadian Counselling and Psychotherapy Association. You can read more articles about Canadian counselling and psychotherapy at www.ccpa-accp.ca/blog/.