HOW TO GIVE BONUSES AND WAGE INCREASES TO YOUR STAFF | EP 53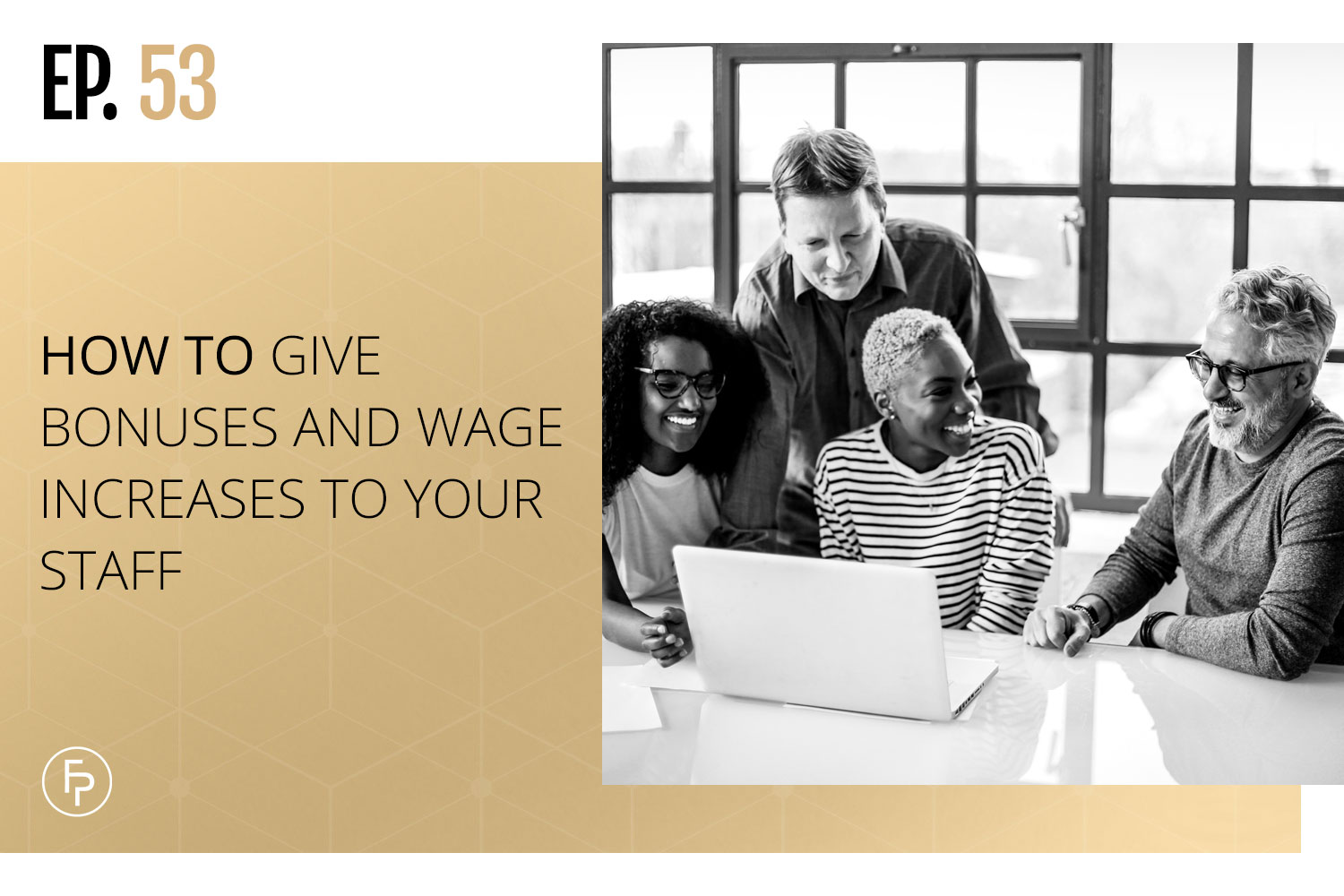 As the end of the year comes around and it's time for celebrations, seeing loved ones, and appreciating those around us, you may be considering giving bonuses to your staff! 
Are you considering giving gifts or a financial bonus? Which is better? How can you factor inflation into your decision-making process? Managing a Canadian private practice is a difficult process, but one way to make everything run smoother is to take care of your employees and show your appreciation for all the hard work they do. 
In this podcast episode, I discuss my approach to embodying my values and gifting my employees the amount that sits comfortably with myself, my ethics, and my bank account.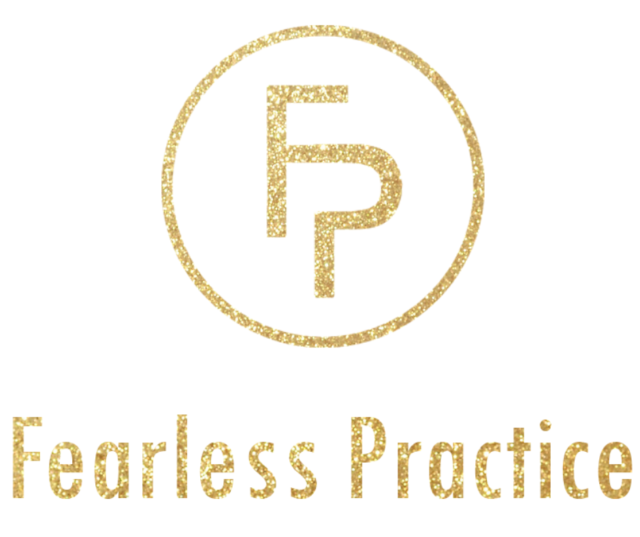 As you know I'm all about seeing you succeed in your Canadian private practice, so in the spirit of keeping things real, check out my Tools and Deals page where you can get free access to my online private practice checklist, as well as discount codes and subscriptions specials on EMRs, website builders, and online practice essentials. Visit fearlesspractice.ca/deals to claim your discount codes and to get more info!
In This Episode
Live by your values 

How to give the right bonus 

Adjusting for inflation
Live by your values 
For your Canadian private practice to be successful with clients and to have a great reach and positive impact within your community, you need to care for your staff, and one of the ways that you can do that as the boss is to pay them appropriately. 
Your values, from how you help your clients to the goals that you have for your Canadian private practice, should extend to include how you also want your staff to feel coming to work each day. They are a vital part of your company, and taking care of them should be a priority alongside counselling clients. 
'I've experienced in the past, working in other jobs where I had to do a lot of work [and] overtime with no payment for that overtime. [I] had too much on my plate in the role that I was doing, getting burned out, and I just knew that if I was ever to become an owner [and] a boss, I would never do that to the people that I hire.' – Julia Smith 
Work is work, whether the people that work for you are contractors or employees, so I believe that the people that work for you deserve to be paid a living wage. 
'If the only way that you can keep your business open is to exploit labour and to give a poverty wage, then you shouldn't be in business.' – Julia Smith 
How to give the right bonus 
'I really love the idea of a year-end bonus. It's the holiday season, people are buying presents for others and going traveling, and it's so nice as an employee just to get a little something from your employer at the end of the year. And, [it gives a chance] for me to show my appreciation for all the hard work that they have done throughout the year.' – Julia Smith 
If you have virtual assistants within your Canadian private practice, you're probably considering getting them something small to thank them for the work that they have done for you. 
The question you may be asking, is what is the best way to show your appreciation? With a financial bonus, or perhaps a gift? I think that employees would prefer the financial boost because then they have a choice of how to spend that money! 
'For me, it feels right to start a bonus at $50 and then maybe cap it at a couple [of] hundred. That's just where I feel comfortable … depending on where you're at with your practice and how much you can afford, you might do that differently. That's okay!' – Julia Smith 
Adjusting for inflation 
Each year with inflation, the same amount as a bonus or wage is worth a little less. 
My solution to the inflation problem, once the bonus cap has been reached, is to increase the value of the bonus to whatever inflation is that year. Therefore, my staff will always technically get the same amount of money. 
'Although I don't know anybody else that factors in inflation when it comes to bonuses or birthday money, I just feel like it's the right thing to do.' – Julia Smith 
Let's treat our staff right and at least factor in inflation when we're deciding on how much to pay them! Let's make that the norm, and help each other live comfortably in our shared world. 
Connect With Me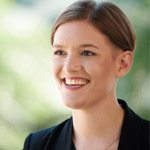 About Julia
Julia Smith, MEd, RCT, CCC, is the owner of Fearless Practice. She specializes in consulting with Canadian counsellors and therapists who want to start a private practice. She also owns a private practice in Halifax, Nova Scotia where she helps teenagers and adults who want to be confident and happy but are feeling weighed down by anxiety, stress, and depression. She also blogs for the Canadian Counselling and Psychotherapy Association. You can read more articles about Canadian counselling and psychotherapy at www.ccpa-accp.ca/blog/.