THE ETHICS OF OFFERING PRICE BUNDLES IN PRIVATE PRACTICE | EP 76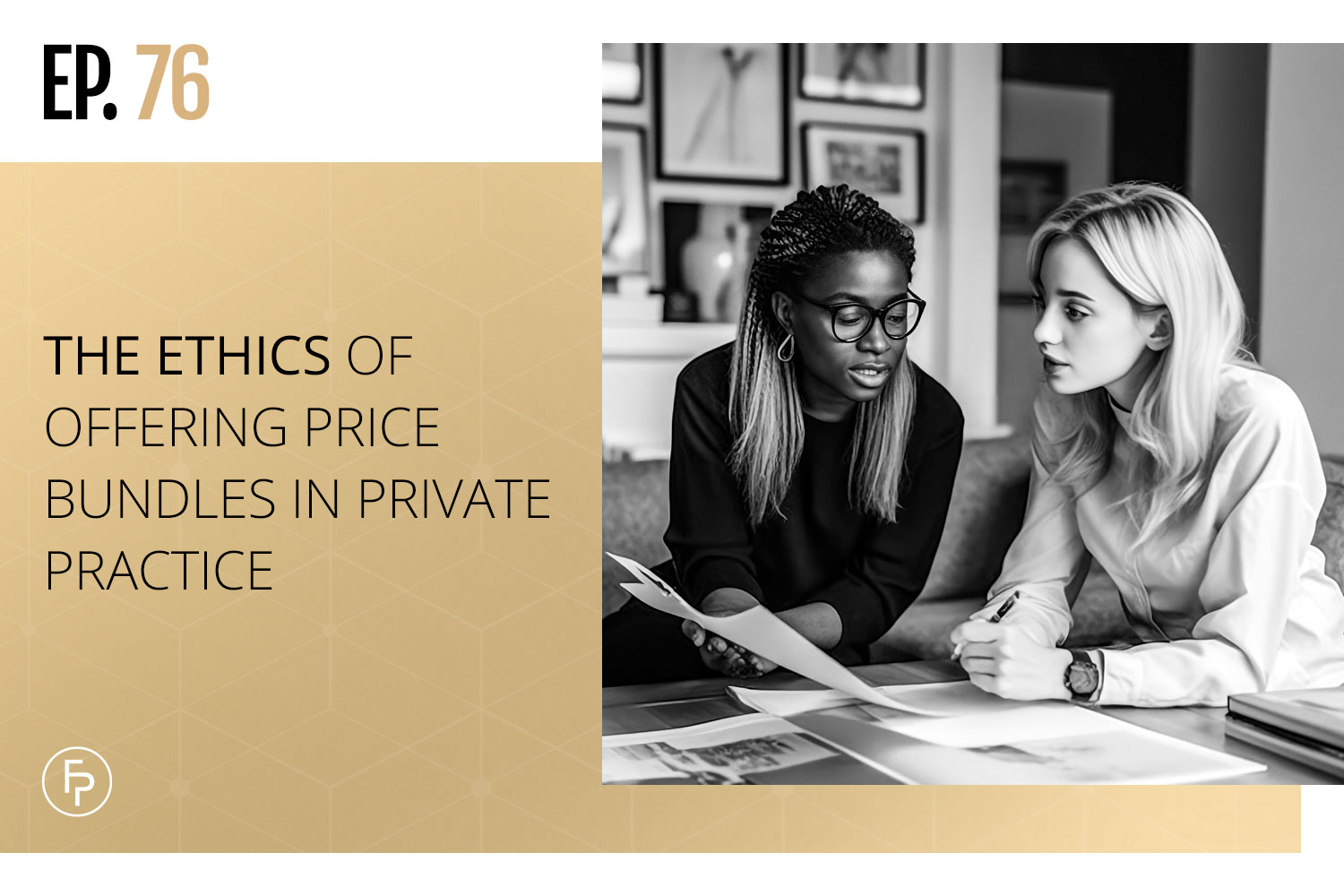 Do you want to make sessions available to the clients that you know need them the most? Have you often wondered how you can contribute to making therapy more accessible, but have the ethics left you feeling uncertain of how to do that? 
The business world is loud with different ideas, tips, and tricks on how to "grow" your business and reach your audience, like the famous price-bundling marketing strategy. Of course, Canadian private practices do often run like businesses, but because they are part of the therapy world, they have to go about things differently. 
In this podcast episode, I discuss clear ways that you can offer your clients accessible and affordable therapy while being ethical, especially through the help of Open Path Collective!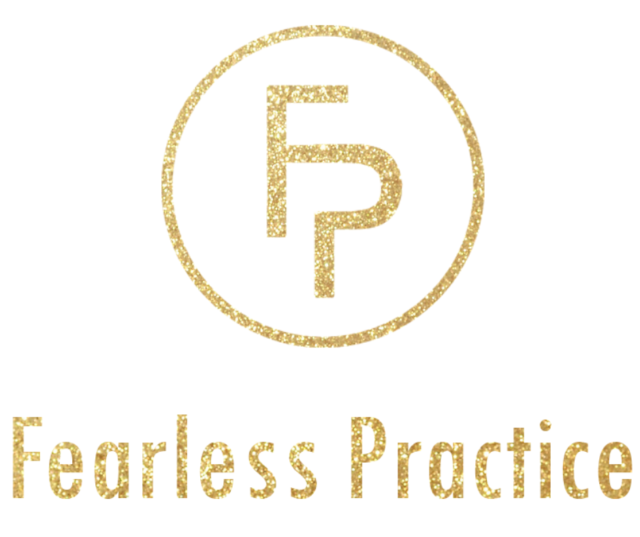 As you know I'm all about seeing you succeed in your Canadian private practice, so in the spirit of keeping things real, check out my Tools and Deals page where you can get free access to my online private practice checklist, as well as discount codes and subscriptions specials on EMRs, website builders, and online practice essentials. Visit fearlesspractice.ca/deals to claim your discount codes and to get more info!
In This Episode
What is price bundling?

Can it be used in private practice? 

Why it is unethical 

How to offer well-priced services ethically
What is price bundling? 
'Price bundling is a marketing strategy where you combine two or more products together and offer that package for a lower price'. – Julia Smith 
This can be a great marketing strategy because it adds more value to the price if it's a bundle/package than for someone to buy each service separately, which is great for the customer! 
It's also great for the business because it can lead to more product sales. After all, the customer will be more inclined to spend a little more to receive a couple of extra products. 
Can it be used in private practice? 
At first glance, it might seem like a good idea to offer packages for therapy sessions in Canadian private practices, since it would benefit the client as well as guarantee income for the private practice. 
However, business in private practice is completely different from other types of businesses because private practices have to fully consider ethics and work within a therapeutic framework, which has different ethical considerations than other businesses. 
'This strategy is definitely one of those types of strategies that just isn't ethically a good decision to implement in your private practice.' – Julia Smith 
Why it is unethical 
My registrar explained that technically there is no ethical prohibition for offering services with price bundling in your Canadian private practice. 
However, price bundling is highly discouraged, because it is not in the best interests of your clients. 
'You see, when you offer bundles to clients, the focus is clearly on creating a return customer rather than meeting the individual client's needs.' – Julia Smith 
If a client buys and commits to 10 sessions up front, and later during the first couple of sessions the client realizes that you are not a good fit, they may feel inclined to continue to see you because they have committed to the future sessions. This is classist because many clients cannot afford to buy 10 sessions altogether and get a deal because only those that are wealthy can afford to put out a lot of money at once. 
'That's not what therapy is about! You want your clients to have the agency to only use therapy when they need therapy and want therapy. You don't want your clients to go to therapy because they purchased a package of ten [sessions]'. – Julia Smith 
How to offer well-priced services ethically 
'Marketing strategies with pricing should not be a part of your marketing plan in your private practice. Typically, if you have a client that requires help but has trouble paying, you could [offer] a one-off for a discounted price, [or] offer a sliding scale.' – Julia Smith 
There are ethical ways for you to offer your services as a therapist to the people who really need it but might be struggling to afford your full price, without bundling counselling packages. 
If you are interested, you can follow my code and open a profile on the Open Path Collective to make your services more affordable and accessible!
So, on the surface level, price bundling is not ethical in private practice. Rather base the integrity of your marketing on the quality of your website, network, and content, than resorting to having to use price bundles to bring in clients. 
Connect With Me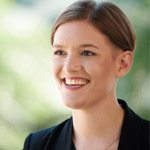 About Julia
Julia Smith, MEd, RCT, CCC, is the owner of Fearless Practice. She specializes in consulting with Canadian counsellors and therapists who want to start a private practice. She also owns a private practice in Halifax, Nova Scotia where she helps teenagers and adults who want to be confident and happy but are feeling weighed down by anxiety, stress, and depression. She also blogs for the Canadian Counselling and Psychotherapy Association. You can read more articles about Canadian counselling and psychotherapy at www.ccpa-accp.ca/blog/.