HOW DO I PREPARE FOR PRIVATE PRACTICE WHILE STILL IN GRAD SCHOOL?: LIVE CONSULTATION WITH BARB BAKER | EP 35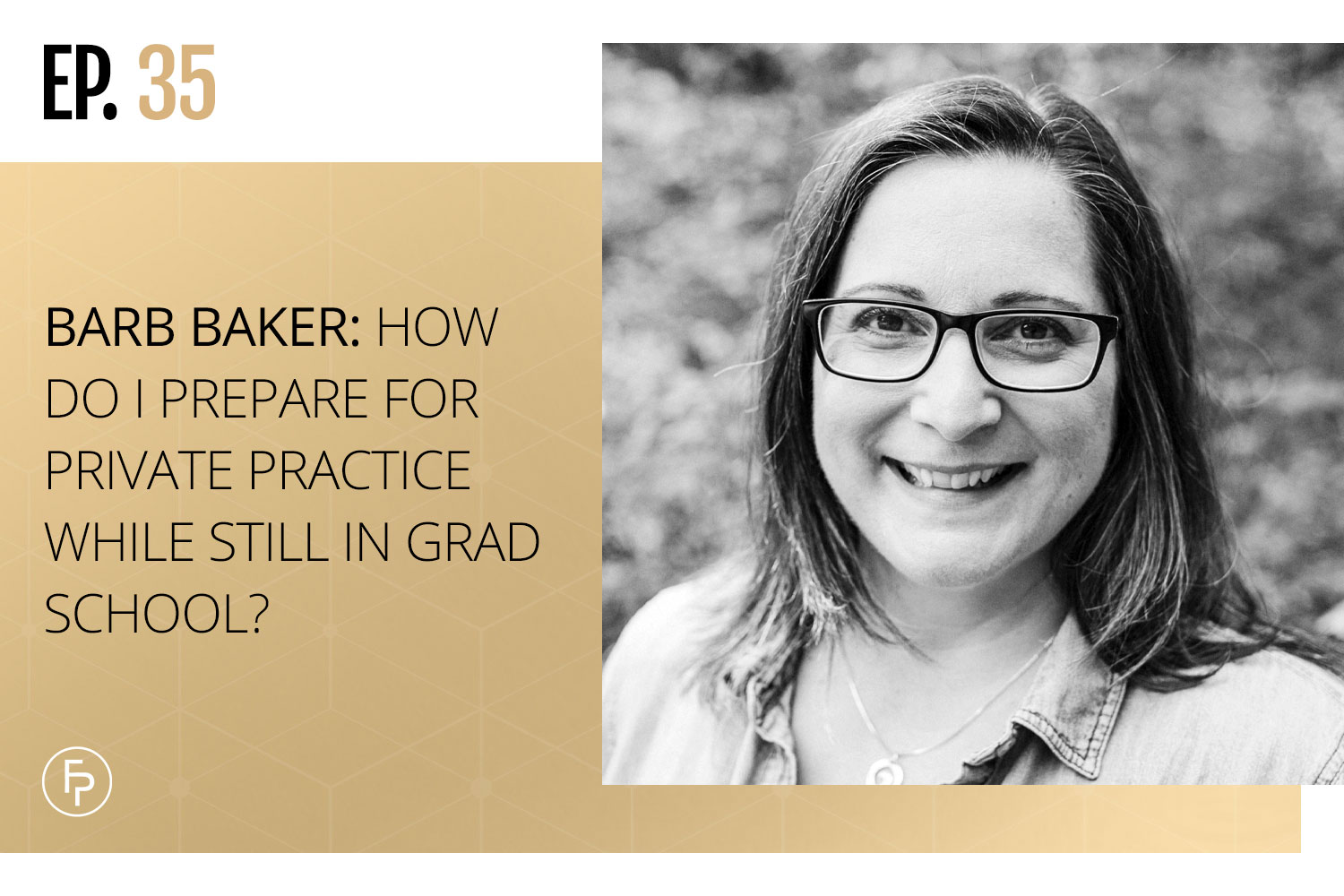 Are you almost finished grad school and want to start Canadian private practice? What are the essentials that you need to have ready before you see clients? 
It can be daunting to step into the counselling world after completing your studies, but getting yourself prepared while in grad school is the best step you can take to rocket yourself quickly and comfortably into Canadian private practice. 
In this podcast episode, I do a live consultation with Barb, who is excited to begin her journey as a therapist, and we discuss the essentials to help her – and you – launch your Canadian private practice.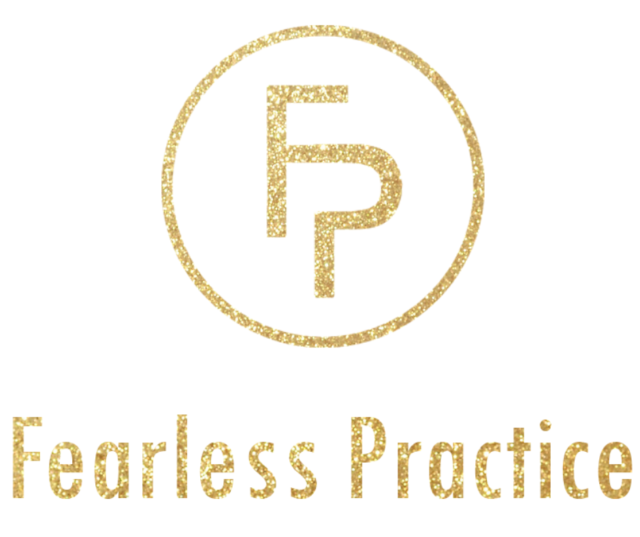 As you know I'm all about seeing you succeed in your Canadian private practice, so in the spirit of keeping things real, check out my Tools and Deals page where you can get free access to my online private practice checklist, as well as discount codes and subscriptions specials on EMRs, website builders, and online practice essentials. Visit fearlesspractice.ca/deals to claim your discount codes and to get more info!
MEET BARB BAKER
Barb is a parent, wife, and intern counsellor. She hopes to open a private practice right after graduation. Currently, the focus of her practice will be parenting and neurodiversity (specifically autism).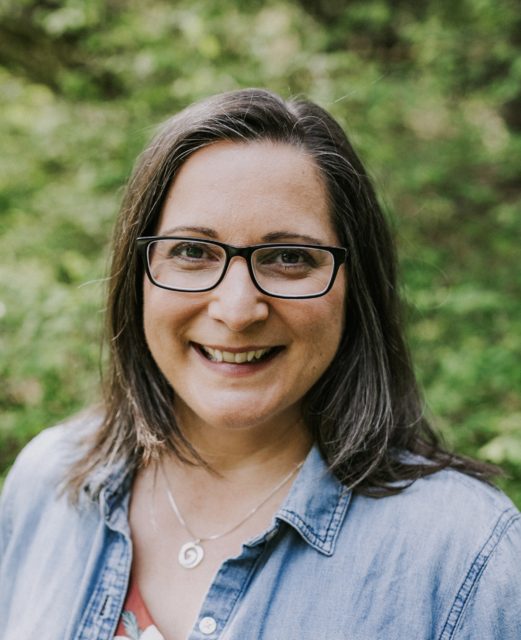 Learn more about Barb on her Psychology Today profile. 
In this episode: 
It's easier to get your CECs through CCPA 

Get your liability insurance 

Start blogging 

Repurpose your content 
It's easier to get your CECs through CCPA 
'To go with both, your license [from] your college, as well as [certification from]CCPA, is a great idea ' – Julia Smith 
If you can, become a CCC – Canadian certified counsellor – as well as an RCT – registered counselling therapist (or Psychotherapists in Ontario) because it provides you with easier access to completing your education credits. Your college could provide some CECs but CCPA offers many more options for getting continuing education credits.
'You can build connections with other Canadian therapists which can be helpful as well as [getting] a sweet deal with insurance if you are a CCPA member.' – Julia Smith
If you are still in grad school, consider getting a student membership at the CCPA. Then, once you have completed grad school, it can be a smooth transition to become a CCC. Also, join the counselling college in your province (if it has one)so that insurance companies will cover your services and so that you adhere to the best code of ethics and standards of practice for counselling.  
Get your liability insurance 
'The number one thing is you want to make sure that you have liability insurance. Don't start seeing people until you have that insurance.' – Julia Smith 
Once you become a CCC, you can apply to get your liability insurance through the CCPA. Getting liability insurance through CCPA is affordable and easy to do. Check out my podcast with Tara Scullion from BMS insurance to learn more! 
Start blogging 
If your student budget allows it, launch your website through Brighter Vision and start blogging to lay the foundations of your SEO.  
If you know your niche and your ideal clientele then start writing basic blog posts. Consider putting a banner on your website: "Opening Sessions 2023" and then in January, you can update the banner depending on when you receive your certification and/or licensing. 
Write blog posts that include keywords about your ideal clients and the locations where they are so that when they search for counsellors within their area, you pop up. 
'The more you can blog, the more SEO you get, and it can take a long time for that SEO to build. So, you have this great opportunity here if you have the time to just start blogging.' – Julia Smith 
Repurpose your content 
Even if social media isn't your thing, you can easily repurpose content – like from your blog posts! – into Instagram reels, which are currently what the algorithm favours. 
'Once a week or even once every other week … you do a little reel where, once you have finished writing a blog, then you talk about that blog in a reel, and you post it. So it's something easy … to just talk about what you just wrote.' – Julia Smith 
Instagram is not only a great tool to connect with your ideal audience but it can also connect you with other professionals in your field and area. It is a networking opportunity between you and your clients and you and your peers. 
'Building that online community of other practitioners can be really helpful for getting your name out there.' – Julia Smith 
Focus on networking and building your online presence while you wait to get your full certification and/or licensure.
Connect With Me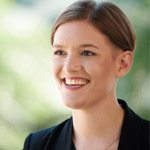 About Julia
Julia Smith, MEd, RCT, CCC, is the owner of Fearless Practice. She specializes in consulting with Canadian counsellors and therapists who want to start a private practice. She also owns a private practice in Halifax, Nova Scotia where she helps teenagers and adults who want to be confident and happy but are feeling weighed down by anxiety, stress, and depression. She also blogs for the Canadian Counselling and Psychotherapy Association. You can read more articles about Canadian counselling and psychotherapy at www.ccpa-accp.ca/blog/.